The beauty of gardens in the BOP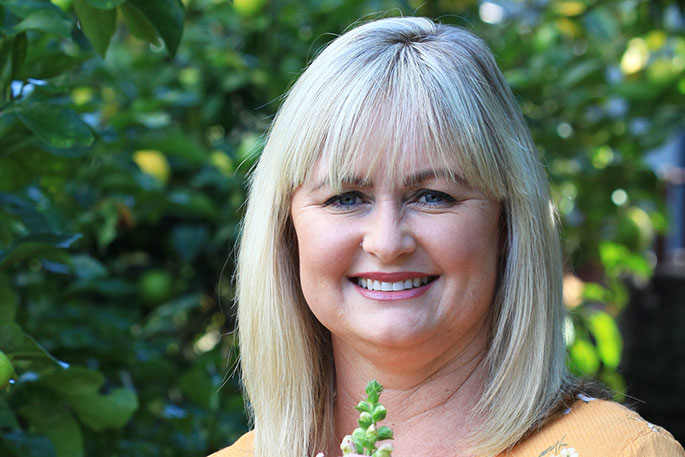 People are being invited to share in the joy of gardening at the 2019 Rotorua Festival of Gardens, with special guest Lynda Hallinan.
A biennial event, the Rotorua Festival of Gardens is now in its 20th year, and this years' event will see over 40 of Rotorua's finest gardens showcased over 3 days on November 15, 16, 17.
This year, the hugely popular and "world famous in New Zealand gardening circles" Lynda Hallinan is the 2019 Festival keynote presenter - visiting gardens, answering questions, providing expert advice, delivering hands-on demonstrations and general gardening fun - Lynda will cover a range of gardening topics and activities, for gardeners of all ages and stages.
Friday night: Gourmet gardening: from plot to pantry
Join NZ gardening guru, author and broadcaster Lynda Hallinan for a delicious and inspiring edible gardening session to make the most of your backyard bounty. Lynda will share practical tips for growing fresh fruit and vegetables, as well as her favourite seasonal recipes and modern preserving methods to tempt your tastebuds.
Saturday morning: Fresh ideas for spring gardens
In need of spring inspiration for your garden? NZ gardening guru Lynda Hallinan presents an entertaining and practical workshop at Palmers, showcasing the best new plants and old-fashioned favourites for picking, produce, pollination and pleasure. Learn tricks and techniques, plus eco-friendly options for pest and disease control. Bring your questions and ask Lynda to answer them!
An addition and highlight for this year's festival is the High Tea event held at the Te Rununga Tea House, located in the picturesque Government Gardens.
Organised by Zonta, the High Tea event will be held on the Saturday and Sunday of the Festival between 10am and 2pm, and will be open to the public as well as garden festival attendees, says the organisers.
"Tickets are available at an additional cost of $15 via the Garden Festival website, with all proceeds going to Zonta charities and projects.
"Several gardens will feature musicians and artists from the Rotorua Arts Community across the weekend, as well as garden owners being on hand to talk about their gardens, provide growing tips and insights, and to share in the joy of gardening.
"The festival weekend is considered a 'must do' for avid gardeners of all ages, and is the highlight of the 2019 gardening calendar for the Rotorua district."
A comprehensive festival garden and visitors guide is supplied as part of the ticket purchase and provides a review of the gardens and map of Rotorua area, with all gardens marked for ease of planning garden visits.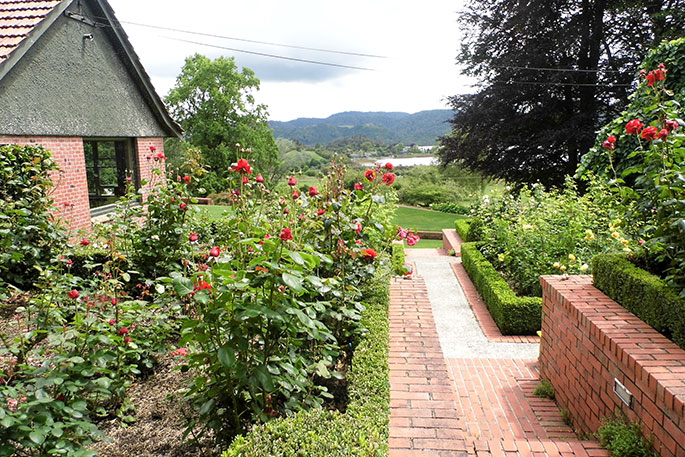 Garden Fenella Playne in Okareka, Rotorua.
Garden Festival Tickets are $45 each and provide access to all Festival gardens over the three-day event. Children under 14 free.
Festival updates and announcements will be available on the Festival website www.rotoruagardens.org.nz and Festival Facebook page (www.facebook.com/rotoruagardens/)
As a result of the hugely successful 2017 Garden Festival, the Rotorua Festival of Gardens Committee donated $10,000 to each of the St Johns Ambulance, and Bay Trust Rescue Helicopter.
"This year, as well as donating to their designated charity for 2019, the Rotorua St Johns Ambulance Hospital Shuttle, they have also donated Festival tickets to the local community and charitable organisations to provide them with the opportunity to experience this wonderful three day gardening Festival," says festival organisers.
"These include Care Village Ngongotaha, the Citizens Advice Bureau, Grandparents raising Grandchildren, The Salvation Army, Big Brother Big Sister, Age Concern Rotorua, HOSPICE, Ronald McDonald House, St Chads and the St John health Shuttle."
For out of town Festival attendees, there is no shortage of quality accommodation options, however ticket purchase and booking in advance is always recommended.
Ticket Sales
Tickets can be purchased as follows:
The Festival Website - www.rotoruagardens.org.nz
Palmers Garden Centre - 147 Sala Street, Rotorua
McLeods Booksellers - 1148 Pukuatua Street, Rotorua
Living Colour - 1197 Eruera Street, Rotorua
Tickets can also be ordered by mail, email and phone;
Write to – Rotorua Festival of Gardens Ticket Sales, PO Box 2264, Rotorua, 3020
Email – rfogtickets@gmail.com
Or, phone – Phil Painter, Treasurer, on 07 345 6755
Children under 14 free.
Tickets will be available for purchase throughout the Festival weekend - please check the Festival website for details.
Festival Updates
For updated Festival details visit: www.rotoruagardens.org.nz, or find us on FaceBook: www.facebook.com/rotoruagardens/
More on SunLive...