Bay of Plenty paradise for cruise ship passengers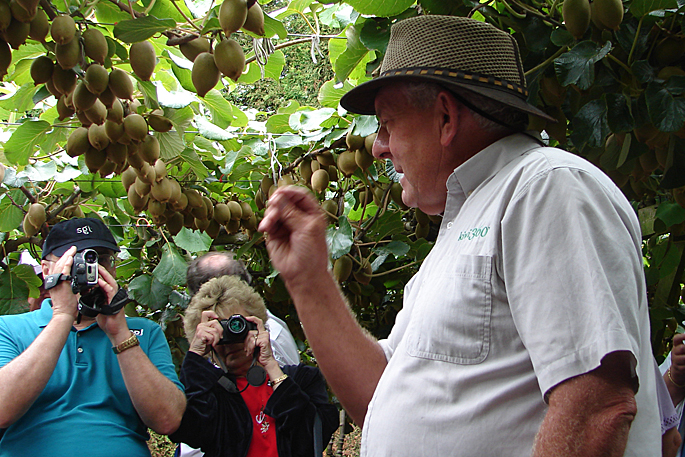 With cruise season about to begin, Kiwifruit Country Tours owner Graeme Crossman is getting ready to welcome thousands of cruise ship passengers to his patch of paradise in the Western Bay of Plenty.
The passionate kiwifruit chronicler has been involved in the kiwifruit industry for 43 years and with tourism since 2003.
Graeme's company is one of the few Tauranga-based tourism operators to have their tours sold directly on-board the cruise ships. On offer is a Glorious Bay of Plenty and a Tauranga Highlights and Kiwifruit tour - both include local history and Maori culture as well as the kiwifruit story.
A former deputy principal at Paengaroa Primary School, Graeme speaks knowledgeably about the science of growing kiwifruit.
"We tell the cruise passengers all about our soils and the unbelievable health and nutritional benefits of kiwifruit. We talk about the fertility of the Bay of Plenty soil that produces the highest quality of kiwifruit in the world."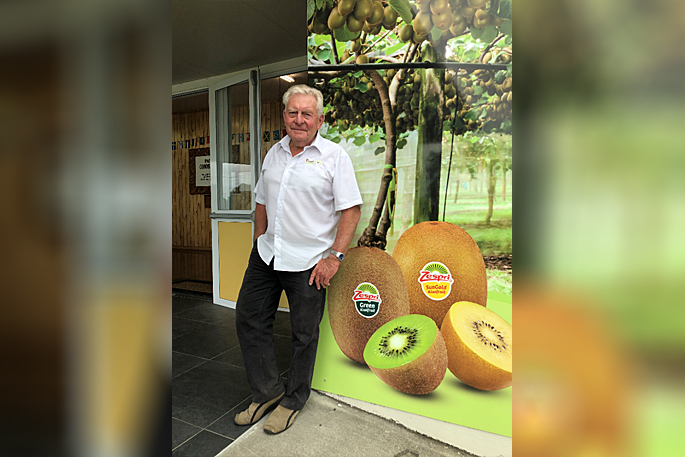 As well as a visit to a kiwifruit orchard in Te Puke where passengers can walk amongst the vines, the Glorious Bay of Plenty tour stops at a local marae, Te Paamu, in Rangiuru for an exclusive Maori cultural experience.
"There is a welcome, a challenge and then the cruise ship passengers are able to go into the wharenui. It is not commercially prepared. We tell the visitors, 'there are no other tourists around. This family has come out for you today'."
The next stop is a visit to Maketu and the home of Maori elder Charles Peni. From the high vantage point of Charles' front lawn, the tour group can look back and see the orchards, the coastline and the ship they've arrived on.
Charles talks about the founding waka and their voyage from central Polynesia in the 13th century, points out the landing place of the Te Arawa canoe and other landmarks such as the Papamoa Hills, Mauao and Motiti Island. He also describes Captain Cook's reaction to seeing the abundance on land, consequently naming the area the Bay of Plenty.
The final stop is the Paengaroa Community Hall where Graeme's wife, Gayleen, sets up tables of local products for visitors to taste and buy. Staff serve morning tea – freshly made scones with cream and a slice of local kiwifruit.
Gayleen wanders around the hall chatting with the passengers, making sure they are enjoying the scones while 'Pokarekare Ana' plays.
More on SunLive...