Eels wiggle into NI reps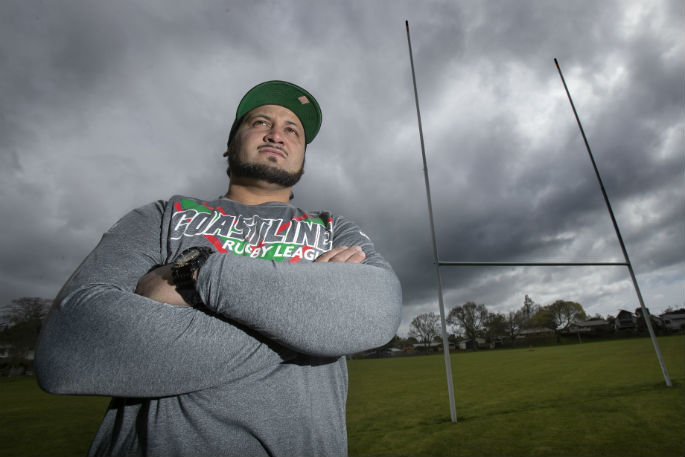 Six months ago Tama Renton was contemplating another season on the back of the scrum with his beloved Rangataua Rugby and Sport Club at Maungatapu.
That was until his "little cousin" suggested he have a crack at rugby league.
"We used to be quite close and so he asked me to come play league with him."
Blood's thicker than the briny lapping beneath the Maungatapu Bridge, so Tama did the family thing and joined his cousin at Mitchell Park with the Otumoetai Eels.
"A rough diamond but an absolute pleasure to work with," says James Nicholson after drafting Renton into his Coastline representative team and then just last week, into his North Island selection team to play the New South Wales Country under 23s in Rotorua next week.
Rugby's running number eight became a league prop.
"Typical front rower, tough and hard, uncompromising," says James.
It's been a meteoric transition for the 28-year-old – a change of code, reserves to prem's, prem's to rep and from rep to international football in just six months. Tama even surprised himself.
"I believe you get rewarded for the work you do, if that's not sounding too cocky," says Tama Renton.
"Put the hard yards in on the field and you reap the rewards. And hey, I am very excited about what's happened. Can't believe it."
He's thinking about what might have been.
"I am starting to think I spent too many years with rugby union."
And what he likes about league are the rewards.
"You get those quick plays, someone scores off the back of you. But as a prop you don't get the glory."
But surely his glory is being part of the North Island selection team.
"That's the working hard glory, you don't get the picture glory."
The big prop is jesting.
"You don't get a front-page picture about running a hundred meter try."
But you get a picture in the Weekend Sun.
Tama joins Eels centre Pone Kahotea - "solid, consistent and steady" according to James Nicholson.
"Everything you need in a centre" - as the only other Coastline player in the North Island selection squad.
"They both picked up their admirers," says coach James.
"Coastline came last in the four-game rep season and still scored two spots in the North Island team, so big raps to them. They both deserve a chance."
The coach is expecting an up-temp competitive outfit to arrive from Australia for the Tuesday October 8 game in Rotorua.
"The NSW under 23s will all be contracted players or players looking for contracts with NRL clubs. They will be well structured and well-organised. But it will be a wonderful opportunity for our guys to have a crack at the Aussies."
More on SunLive...