Hospice asking for more helping hands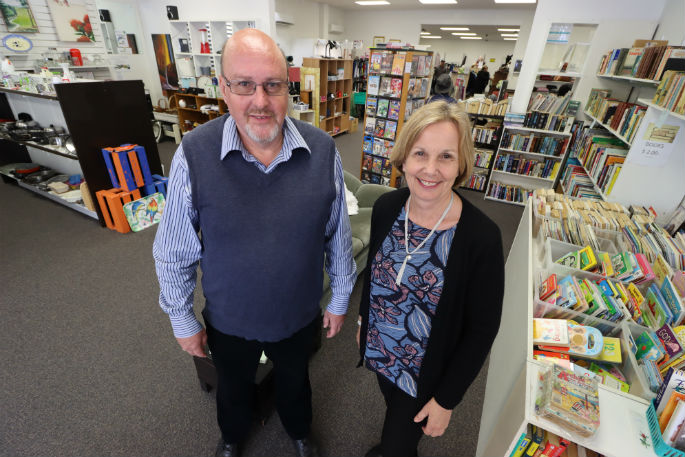 Tauranga man David Charlton knows what it's like to lean on hospice services for emotional support.
He says when his wife passed away seven years ago, Waipuna Hospice provided him with the help he needed to carry on.
"The hospice held me together, straight up. The support was overwhelming and that's why I want to be a part of it. I know how it can help people."
David is the store manager for Waipuna Hospice Charity Shop in Mount Maunganui.
He says volunteer numbers at the shop are extremely low and is calling on community members to join the cause.
There are currently 67 regular volunteers at the shop, but they need at least half a dozen more to keep things running smoothly.
"We desperately need more people, otherwise I can't continue doing what I need to do," says David.
Waipuna Hospice volunteer coordinator Elizabeth Nasey says volunteers are the backbone of the hospice.
"The people that access hospice care don't pay for the service, so the shops are a really big part of the fundraising.
"They are a fundamental part of the organisation - there is absolutely no way we could run the hospice service without our volunteers."
Waipuna Hospice provides palliative care to people with life-limiting illnesses and their families.
David says the need for services is only getting greater, so they need to increase their operations for the benefit of the hospice.
"There is a lot of people in this community that are suffering now, but without the hospice, they would be suffering a million times over."
The team currently consists of volunteers ranging in age from 18 to 89.
They are now looking for females and males with a variety of skill sets to provide a helping hand.
"I encourage anybody at all, whatever skills they have to give volunteering a go.
"We are looking for volunteers that would like to work on the counter-side with customer service and we are looking for volunteers that may be happy just to be sorting out the back," says David.
Hospice shop volunteers Lyn Oakley and Bridget Crawford have been working in the store for about seven years now.
Every Monday afternoon the pair help out in the store's clothing department.
They both agree hospices play a crucial role in helping those with life-limiting illnesses.
"My mother was in the hospice up in Auckland and they did such a wonderful job of taking care of her," says Bridget.
"The funds go to such a wonderful cause, and I think everyone has been touched by cancer and other life-limiting illnesses in one way or another."
Lyn says she decided to volunteer because she wanted to put something back into the community.
"Like Bridget, I wanted to give back. You suddenly realise you are leading a very selfish life when your older and your families are off-hand - you just want to do something for somebody else," she says.
Elizabeth describes volunteers like Bridget and Lyn as "dedicated to the cause."
"It's comradery - some people have a personal connection which is why they come here, and others will volunteer to network and make friends."
Bridget reckons she isn't gonna stop her work for the charity store anytime soon.
"As long as my brain and legs keep working, I'll be volunteering here," she laughs.
More on SunLive...