Sister's strength inspires Papamoa Artist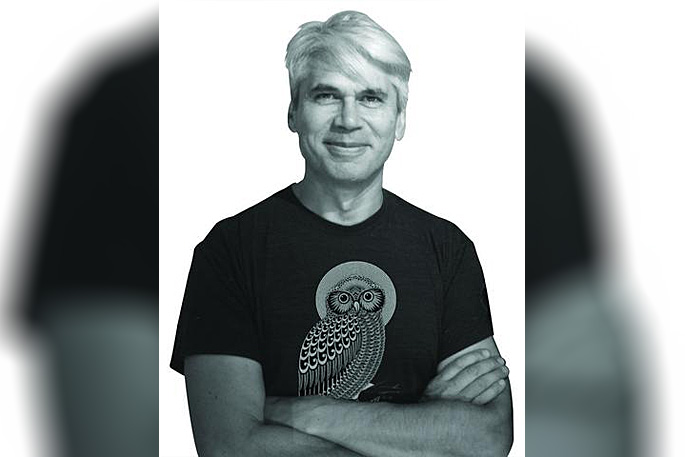 Experiencing his sister's breast cancer first hand lead artist Totaea Rendell to create designs for this year's Hot Pink Walk t-shirts.
The Papamoa artist's sister lived with him for seven months while she went through radiation and chemotherapy treatment.
"I found it inspiring just because she was so strong and she's not a complainer. She certainly had her down days but generally she was up and just powered on through it."
His design pictures one of her favourite birds the Karearea, New Zealand falcon, chosen for its fierceness to represent strength and courage.
"It's quite a strong, powerful, fierce bird, so she took it on with a lot of strength and got to the other end of it.
"There's something quite powerful about that image and also with the koru in the wings that signifies growth and new life."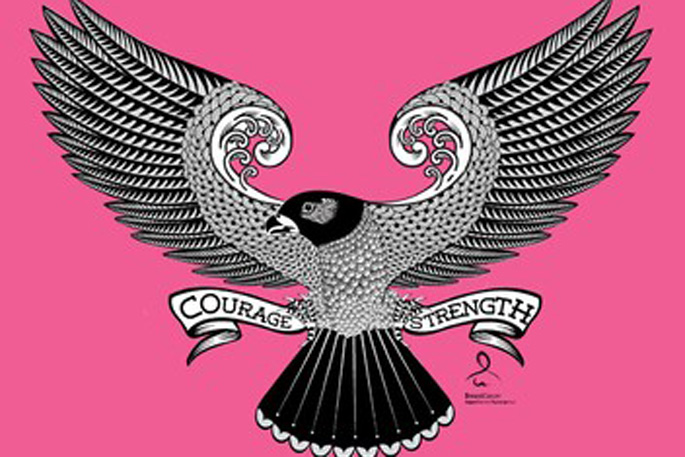 Totaea Rendell's design. Image/supplied.
The t-shirts are available ahead of the HOT Pink Walk on Wednesday night and everyone including dogs can take part.
Brought to you by the Breast Cancer Support Service Tauranga Trust and House of Travel, festivities for the walk start at 5pm at Masonic Park on the Strand.
Dress in your best pink outfit and take a walk on the costume stage or adorn your pooch in comfortable pink attire for the Pink Pooch Parade.
The walk begins at 6 pm sharp.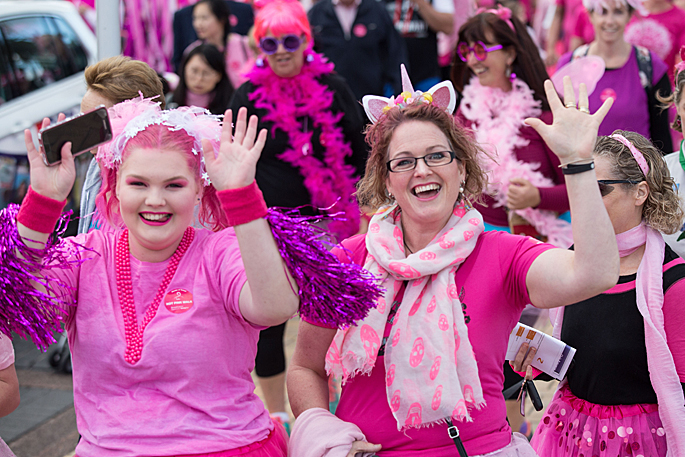 Pretty in pink at last year's HOT Pink Walk. Image: Cameron Avery/SunLive.
Breast Cancer Support Service Tauranga Trust Service Manager Helen Alice says it is a family fun event designed to celebrate life and remember those who we've lost to breast cancer.
"It's a very highly motivated crowd when they come along. They come to have fun and we have it in the school holidays so that families can come and kids can get involved."
The walk is only two kms and has entertainment hotspots along the route.
"Everyone comes from 90 and in a wheel chair down to babies in the front pack, so it's a fun inclusive event."
Helen says, the walk has also helped people understand and cope with breast cancer as well.
"We had a young girl come a couple of years ago who was really struggling with her mother's diagnosis.
"For kids that can be a real challenge, understanding that their mother won't necessarily die. For her coming to the hot pink walk actually turned things around for her, she saw lots of people who were still alive and still smiling.
"Celebrating can't be understated - that importance of celebrating life and having a good time."
Entry is by donation and you can donate and register at all Bay of Plenty House of Travel and all BOP Z stations, or online.
For more information and to register online, visit: www.breastcancerbop.org.nz.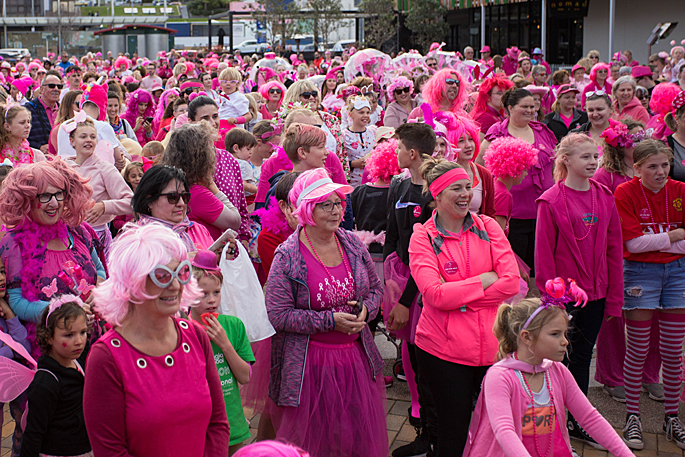 More on SunLive...