Town officially takes over post office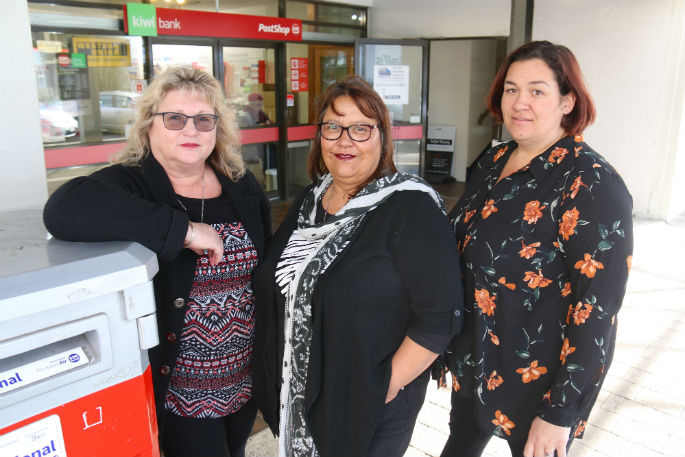 Everything is changing, but nothing will change.
When the doors open on Monday, October 7, the Te Puke Centre Charitable Trust will take over running the town's post office operation.
It becomes the Te Puke PostCentrePlus and is the first part of the trust's social enterprise.
There will be full postal and bill paying services, including the post boxes, and the KiwiBank ATM will be spitting out notes. So it will be business as usual at the Te Puke post office come Monday - apart from a new layout.
The new layout will allow the information and visitors' centre and co-working spaces to be developed as funding is secured over the next year.
"The Trust had prioritised the postal deal to ensure a largely uninterrupted postal service to the public," says trustee Monique Lints. "There is still a way to go to achieve the trust's full vision of a vibrant community asset. We will take it step by step making sure we have community and funders' support as we go."
Chairperson of the Trust, Karen Summerhays, says it as a huge voluntary effort by all the trustees to get this across the line and they are continuing to receive fantastic support through the establishment phase. "We are particularly grateful for the start-up funding we received from the Western BOP District Council and the Te Puke Community Board."
In late 2018 the Te Puke community responded to a crowd funding campaign that has enabled the acquisition of the postal services and advancing the establishment of the Centre.
The official opening of the Te Puke Centre will be at dawn on Monday, October 7, with a blessing and the gifting of a name and whakatauki by the local Iwi. The operation will be run by the trust's subsidiary company, Te Puke Centre Ltd.
More on SunLive...