Motor events stalled by venue costs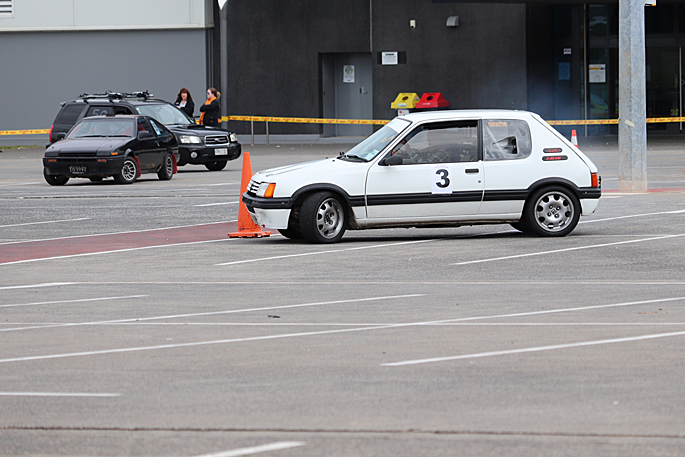 Amateur motoring enthusiasts have been left with nowhere to go because Motorsport Bay of Plenty can't risk a potential cleaning fee.
Motorsport BOP have previously used the concrete carpark at Baypark Arena for their entry level motorkhana and autocross events but have had to cancel future events because of a clause in the venue hire contract.
The clause requires that concrete be cleaned of any marks after any events held.
Motorsport BOP president Mike Torr says the cleaning fee is around $4000 and it was the "final straw" as the cost of running the events have slowly been rising.
"The cost of hiring it is over $1000 for the day and we often run at as loss as it is.
"To run the risk of incurring another four or more thousand dollars for any repair is just out of reach. We just can't take the risk as a not for profit community based organisation.
"It's really disappointing, they were popular events and it leaves a gap in our calendar for that base stuff where new drivers and people that are not normally involved in motorsport can come and do it."
He says they leave a little bit of rubber in the carpark but no significant rubber marks.
Bay Venues manages the facility and Bay Venues commercial manage Ervin McSweeney says the clause requires that carpark be cleaned but there is no set fee in the contract.
"I don't think there's a cleaning fee of $4000, there's a clause that requires people to clean up after they've had their events. It's not a specific set cost it really depends on the event."
He says cleaning the carpark is up to the organisation that hires it and the cost is between them and whoever they get to clean it.
"We would only ever get involved in organising a contract for someone to come and clean the place if a user didn't do it or it they asked us to do it. The cleaning fee might be a very small amount it really just does depend on the impact of what they're doing."
"That's the difficulty about the situation, they [Motorsport BOP] want to use it but they don't want to take the risk that they have to fix up mess.
"If they didn't make a mess of course it wouldn't exist, there wouldn't be a cost. But if they do make a mess someone has to tidy it up."
He says the venue doesn't add a cleaning fee into their venue hire fee because they don't expect people to leave huge imprint but if they did they would be expected to tidy it up.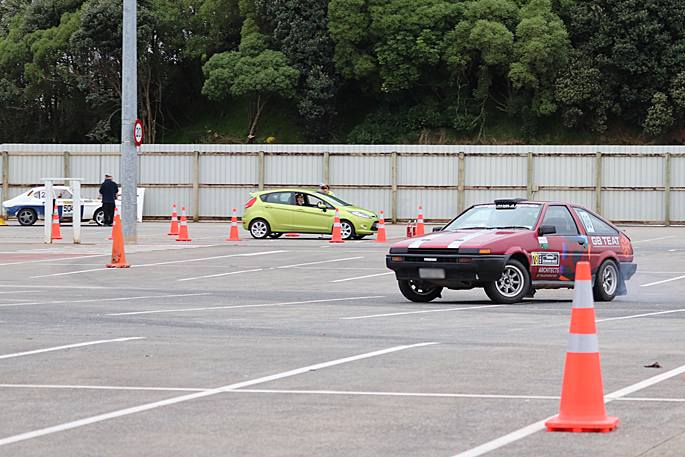 Mike says they do have a gravel venue they can use but being a different surface it doesn't give the reality of what people drive on every day.
He says the events are an introduction to the sport aimed at people who are new to motorsport or people who want to drive in a way they couldn't normally on a road.
"The goal is to give people an experience of driving at a slightly faster speed than they would normally drive at and learning advanced car control."
Mike says they typically have 25 people enter the events and they tried to hold them three or four times a year.
Ben has taken his son to watch an autocross event and wanted to enter one but discovered they had been cancelled.
"It leaves me with nowhere to go. I was really looking forward to getting involved with the club."
"Autocross or gymkhanas are low speed events and from what we saw a lot of fun, just being able to test yourself against the clock."
He says his car isn't suitable for anything other than entry level events because it doesn't meet the safety requirements.
"We were all geared up to go along but now to do events that are the next level up from entry is quite intimidating. They're run on closed public road and they're designed for all out race cars with roll cages."
More on SunLive...