Mobility parking an issue at Mount event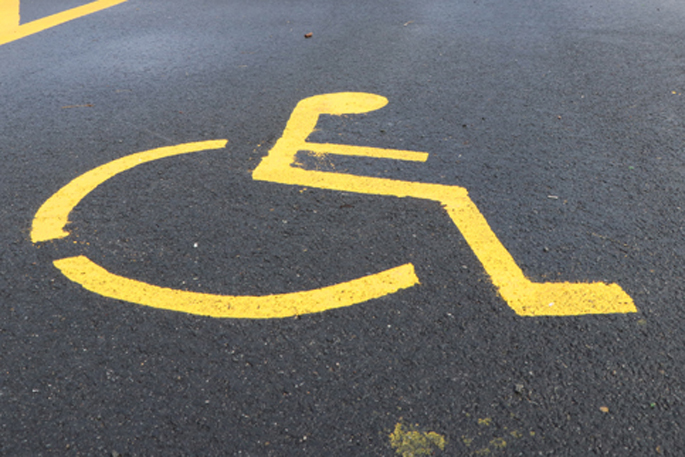 Vegan Vibes in Soper Reserve is an event that has been held four times now, and Claire Dale says it's a great event, but each time she has had to ask about mobility parking.
During the event on the Saturday, she says she spoke to the organiser who created a short cut to the entrance. According to Claire, he said Tauranga City Council would be the people to contact about the mobility parking.
"With the event being on four times, TCC have yet to recognise a need to provide any parking for mobility users or non-mobility users."
She says there was plenty of grass that could have been used, but it was unavailable as wood blocks are in place to keep cars off.
"Vehicles were up and down the road, people walking long distances to get in. We go early so we can park as close as possible, but TCC have done nothing again this year to help parking.
"Parking is a nightmare for us. The police refuse to enforce mobility parking. In the malls they say its private property so not theirs to enforce. On the street they say it's TCC's job to enforce."
Tauranga City Council general manager for community services, Gareth Wallace says it is the event organiser's responsibility to make sure there is adequate parking to ensure their events are accessible for all.
"We supply event organisers with an event accessibility toolkit to help them make their events more inclusive.
"Where ever possible, council requires event organisers to implement temporary solutions for events held in a public open place where there are no permanent facilities, such as accessible parking and toilets.
"We also received an email from Claire and appreciated her feedback. Tauranga City Council works proactively in the accessibility area with our beach access mats, the new accessible picnic tables and an events accessibility toolkit for event organisers, so to hear she was not catered for was disappointing.
"We will be asking Little Big Events for a more comprehensive plan of how they will be making their events more accessible and have offered to spend time with them to go through the events accessibility toolkit."
Claire says she has offered to help Vegan Vibes next time at the mobility entrance.
More on SunLive...