Maketu gym already in demand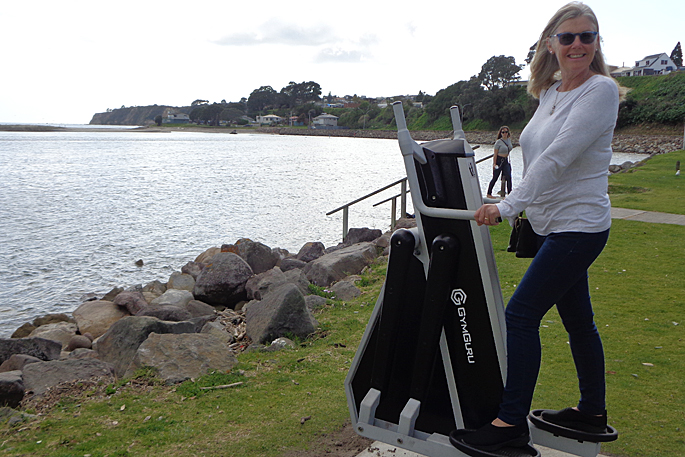 A gym with the "best view in the Bay" has no joining fee and can be used anytime day or night.
The new outdoor gym in the Maketu Park Road reserve overlooks the estuary and is already getting plenty of use.
A Maketu Rotary project, the gym has been two years in the making while funds were raised for the equipment.
The driving force behind the gym, Julie Crossley was looking for a project during her year as Rotary president.
She has seen outdoor gyms in a few places while travelling and wanted to provide one for Maketu residents.
"The team and I thought that would be a great thing to be able to offer our community.
"Anything that helps to get people healthier is a good thing. It's also something that can be used by all ages and all people in the community.
"The vision is to improve peoples' lives, their health and wellbeing."
She is hoping the school and local sport groups will take advantage of the equipment.
"The fire brigade is already talking about including that as part of their training."
"It was only installed Saturday and there's been kids all over them all weekend. Sometimes four or five on a machine at a time."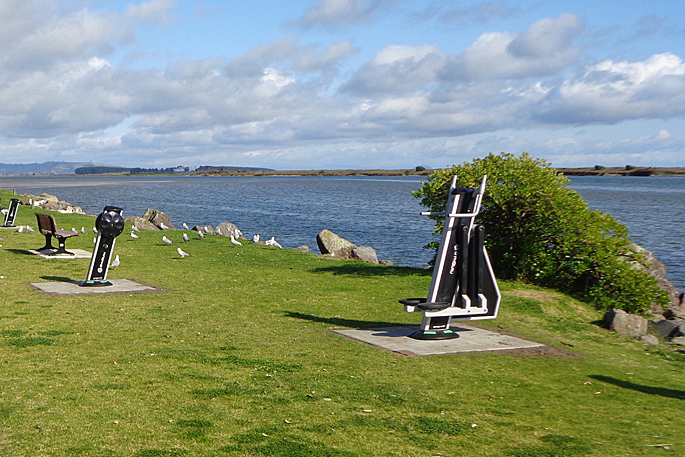 Four separate pieces of equipment make up the gym – a cross trainer, shoulder grinder, a fixed bench for stretches and sit ups and upper body adjustable weight bars.
Julie says this is the first stage and she hopes Rotary or other groups will fundraise for more machines.
She is also grateful they were able to use the reserve for the gym.
"It's a beautiful location, it's an awesome spot. We're really happy that the council and community board were willing to let us use that location."
A formal blessing is planned at the site at the next Maketu Market day, 11am Sunday October 20.
More on SunLive...