Investing in drowning prevention in the BOP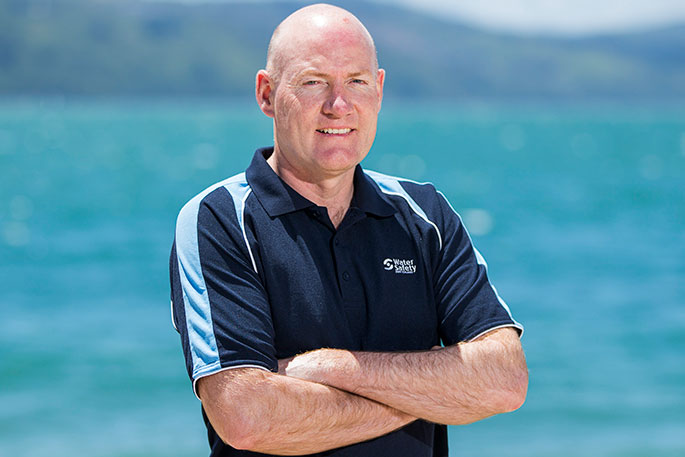 Water Safety New Zealand is pleased to be investing in locally driven drowning prevention intiatives in Bay of Plenty with a focus on primary school aquatic education, kaupapa Māori water safety programmes and intiatives in line with the BoP Regional Water Safety Strategy.
In 2018, 66 people lost their lives in New Zealand in preventable drowning incidents.
This was the second lowest toll on record, but already this year there have been 55 preventable fatalities.
The five year average (2014 – 2018) is 79. Drowning is the leading cause of recreational death and the third highest cause of accidental death in New Zealand.
There were 204 drowning related hospitalisations in 2018.
This is a 25 percent increase on 2017 and an 11 percent increase on the five year average of 181 (2013 – 2017).
Bay of Plenty had the second highest preventable drowning toll of 10 behind Auckland with 14 in 2018. Bay of Plenty has the 4th highest regional drowning rate in New Zealand and over the past 10 years the average annual number of preventable drowning fatalities has been increasing.
Between 2009 and 2018 there were 79 preventable fatalities representing 10 percent of all preventable fatalities in New Zealand over that period.
WSNZ believes the best way to tackle New Zealand's drowning problem is through investment in grassroots education through our Water Skills for Life initiative for children in years 1 to 8.
This programme was designed by a team of experts backed by the latest international research as the most effective way to prevent fatal and non-fatal drownings.
It gives children the knowledge and skills they need to stay safe in, on and around the water.
Water Skills for Life teaches children practical skills and how to assess risk so they have the tools they need to make smart decisions around water. WSNZ through Bay Venues Ltd and Evolution Aquatic Tauranga is funding 4,335 primary school children in Bay of Plenty to participate in 10 Water Skills for Life lessons with a trained instructor.
WSNZ also has a new funding partnership with ACC for a kaupapa Māori approach to drowning prevention interventions.
Through this WSNZ is funding Te Waiariki Purea Trust to provide a water safety skills programme for 120 children in years 1 to 8 in schools that are remote or close to potentially hazardous waterways, including Murupara, Maketu, Kura around the lakes, Sunset, Awhina and Kokiri.
Students will develop knowledge, attitudes and behaviours to be safe in aquatic environments while embracing the importance of kaupapa Māori and local knowledge, ancestral stories and traditions for culturally relevant delivery. Also the water safety programme will be integrated into existing programmes.
WSNZ is also funding Te Whare Wananga o Awanuiarangi's Haere pai atu, hoki pai ma.
This will fund three wananga with key knowledge holders in the Mataatua rohe to bring together ancestral stories and water safety, safety messages through the medium of purakau.
This will be a programme delivery plan based on localised place-based knowledges, ancestral stories and traditions and lead to increased awareness of, and respect for, the waters within the Mataatua rohe amongst local Māori.
There will also be 10 marae-based water-centric wananga at a range of Mataatua marae where about water use by whanau in Mataatua will be discussed leading to collaborative learning about respect and responsibilities to water and the co-construction of strategies for future initiatives. Also five iwi/community events in Mataatua and increased engagement with waka ama clubs and other Māori water user groups with the water safety kaupapa.
WSNZ CEO Jonty Mills says new a new approach was needed to tackle the overrepresentaion of Maori in our drowning statistics.
"We need to improve water safety outcomes for Māori and there was a real need for culturally appropriate interventions created and delivered by Māori for Māori."
WSNZ is also funding programmes that meet the goals of the Bay of Plenty Regional Water Safety Strategy. This strategy is community driven and identifies the priority work streams and investments requirement for water safety in the region.
These include Enigmatic Global's Community Water Safety for Tertiary International Students and Beach Experience (for International students). These courses will empower international students to better protect themselves and to become active advocates for water safety within their community.
WSNZ is also funding Tauranga Swim School's BoP Water Safety Community Day.
This is a one-day water safety skills-based program at the Toi Ohomai Aquatic Centre aimed at all ages, abilities and ethnic groups. Participants will receive transferrable, practical water safety skills in a safe learning environment and increased confidence in and around water.
More on SunLive...