The twinkling lights of The Civic in Papamoa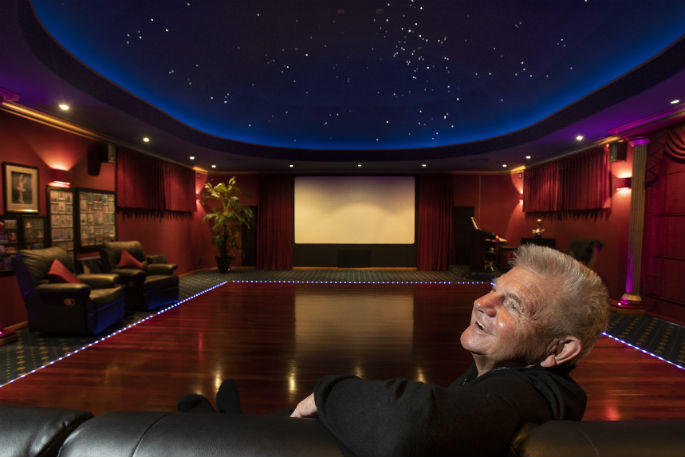 Ross and Heather Mead's Mt Maunganui home is more than a home.
Tucked away inside is a mini replica of The Civic Theatre in Auckland, complete with twinkling stars – the ambiance is second to none.
"It's the only one of its kind in New Zealand," says Ross with pride, "it's a dream that came true and a real labour of love.
"This is a multi-purpose room with a ballroom, has a sprung dance floor, music, movie theatre with the capacity to seat 50 people," says Ross.
Ross is a theatre organist and is passionate and talented enough to have been invited to America to perform in some live performances next month.
"Recently we gave a free concert to a retirement village," he says.
"We just wanted to do something good for our community. This special room is to share and give others a joyous day to put a smile on peoples' faces.
"We played some of the old favourites which I love to play in the fun Blackpool style, a trip down memory lane.
"Soon to take pride of place is a Wurlitzer Theatre Organ 4/51 rank which we are very excited about," he says.
Ross is on the lookout for a talented young lady to sing in his theatre at some stage.
"We heard a young lady sing at the busking festival a few years ago," says Ross.
"She had a beautiful voice, classical trained. This style of person would be ideal to sing with the theatre organ or piano."
Anyone interested can make contact by email: elite@xtra.co.nz
More on SunLive...