Test out the new-look Metservice website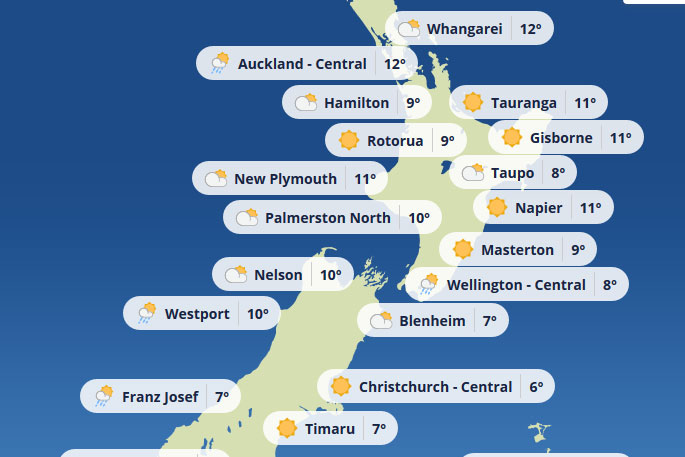 The MetService are asking for feedback from the public for their new-look website which was launched in August.
The refreshed site can be accessed by going to beta.metservice.com.
"Over the past couple of years, we've taken on board feedback from members of the public and groups reliant on metservice.com for up-to-date weather information," says a MetService spokesperson. "We know it's crucial to have the right weather information when you need it. And we've designed this site to be fully responsive for whatever device you use.
The MetService team have worked to improve how users search for information on the site, and have added a range of new features which they would welcome public feedback on. These features include:
• The favourites feature, which puts the information you use the most at your fingertips from every page you visit.

• Improved search functionality, to make it faster to find exactly what you need.

• Local marine and mountain/park information is now easily accessible from sub-menus of the 100+ town and city pages.

• Relevant severe weather information is now visible on every page you visit, and on severe weather maps that clearly show where Watches and Warnings have been issued.

• Interactive marine maps, which allow you to filter down to the marine and coastal information you need.
The MetService team will continue to make improvements to this beta site, so it may have slight changes over the coming months before it eventually replaces the current version of metservice.com
To find out how to get the most out of this new-look site, watch the tutorial videos, and view a summary of the changes made in the rural, marine and mountain sections of the site here
The MetService beta website feedback survey takes about five to ten minutes to complete and can be found here or feedback, good or bad, can be directly emailed to website@metservice.com
After the trial period finishes this beta site will replace the current MetService site.
More on SunLive...