South African star joins BOP golf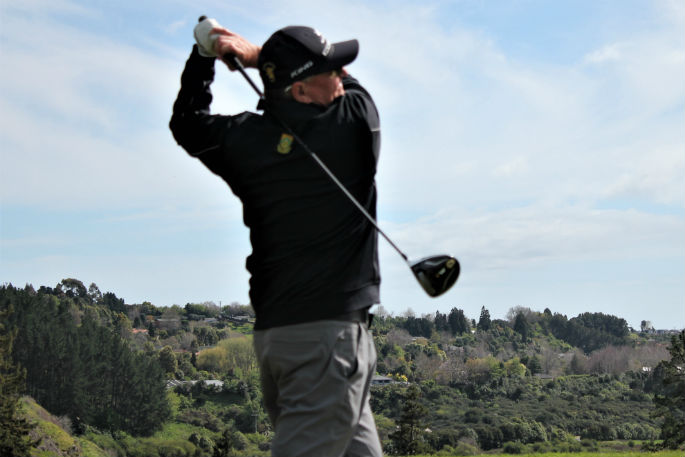 Bay of Plenty's chances of winning the highly competitive Freyberg Masters championship next month have been given a major boost.
Former South African Senior champion Steve Williams has quickly made a name for himself in the two months he has been living in Tauranga.
He won the Tauranga Golf Club Strokeplay title before showing his class in winning the Bay of Plenty Masters Championship by six shots over 36 holes in tricky conditions at Whakatane Golf Club.
Steve's total of 143 defeated renowned Bay of Plenty players Blair Murdock and Stewart Stephens who finished tied for second.
Bay of Plenty selectors wasted no time in rushing Steve into the team to contest the Masters Quadrangular at Whangamata on October 9-10 ahead of the Freyberg Masters to be held in Timaru from November 4-8.
Steve's achievements since touching down in the Bay from his home in Johannesburg are even more remarkable as he had not picked up his golf clubs for five months prior to the move.
"My mind was really just on moving. I had to close the business down and sell some property and do a lot of packing. So to come out here and win the Tauranga club champs made me very happy. I was not expecting any success as I don't know who I am up against or the courses.
"With the Masters in Whakatane I was up against Blair Murdock who has a good short game. I was really taken down the wire and was just a bit fortunate to sink one or two putts just at the right time.
"The last nine holes, my game really came together and I tightened up and that made the difference."
Steve's credentials as a senior amateur player are without peer in South Africa.
He is the first golfer to win both the Senior Stroke Play and Senior Players Championship on the South African senior amateur circuit. He also won the SA Senior Open in 2015 against top senior professionals and in 2017 he finished second at the British Senior Amateur at Sunningdale.
Performing well in Whangamata in October is his next golfing goal and then hopefully to be selected to help Bay of Plenty win their first Freyberg title since 2015.
"Again it is all new so you are a bit more nervous. In South Africa after all those years I knew what to do and when to do it. Here I know the competition will be stiff and I will be up against it but I am looking forward to the challenge.
"The key is not to get too far ahead of myself."
More on SunLive...