What's on - parades, expo, sport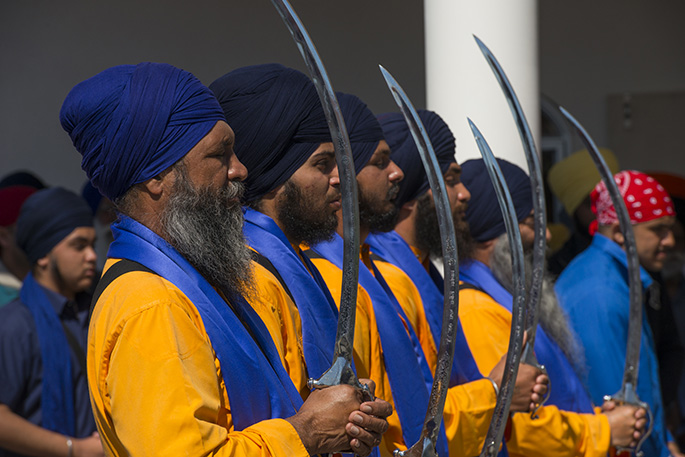 Kia ora and welcome to Saturday.
Today we are expecting a cloudy day with westerlies It's a three-clothing and one-windproof layer day with a high of 18 degrees expected and an overnight low of 10 degrees.
On Sunday September 29, the forecast is for a cloudy day at first with a chance of showers, then sunny spells from the afternoon, and northerwesterlies.
Going into the week, Monday looks to be a rainy day, easing to showers in the afternoon. Tuesday may have showers as well, but Wednesday through to Friday should be mainly fine.
Check out what's on today around the region: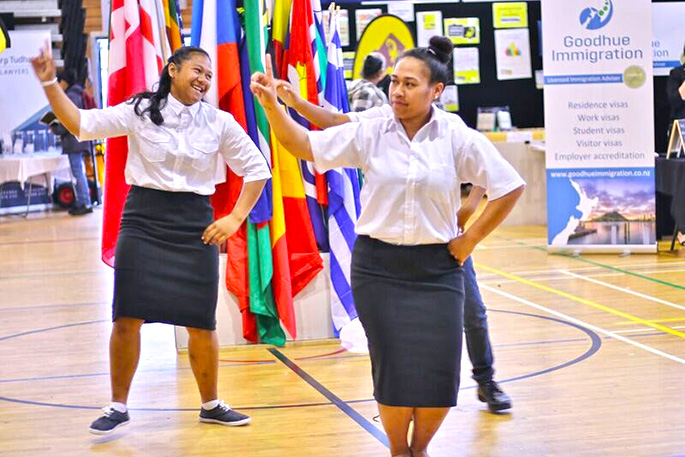 New to town? Keen to make new connections? Come along to the New to the Bay Expo from 10am – 3pm today at Tauranga Boys' College. Entry is free to this expo about life in the Bay. There will be prizes, information seminars, food, family fun, sports, giveaways and immigration advice.
The Multicultural Tauranga Ethkick 2019 Tournament is on today from 10am – 5pm at the Tauranga Boys' College Fields in Cameron Rd. Come and join in the fun. More on Ethkick here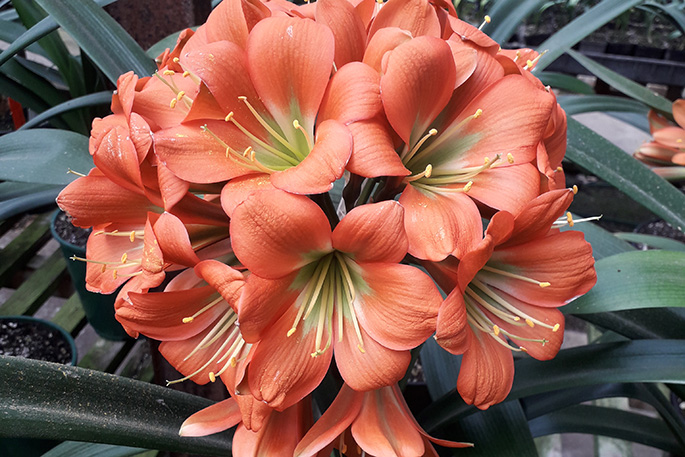 Many new types of Clivia will be on display at this year's Tauranga Clivia show being held this afternoon from 1pm - 4pm at the Te Puna Quarry Park. Along with an extensive display, plants will be available for purchase direct from the breeders.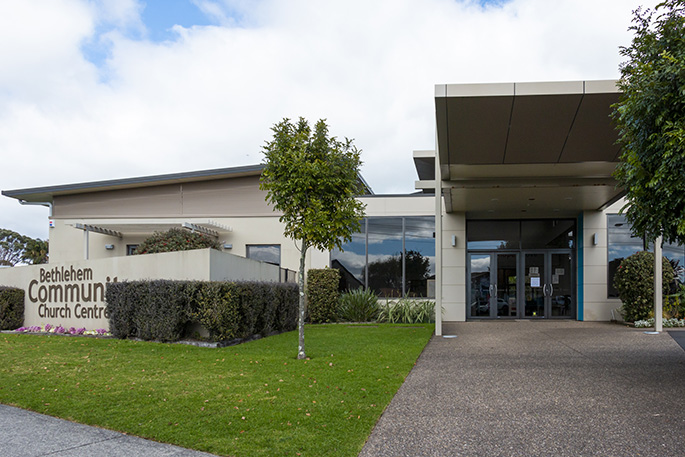 Bethlehem Community Church in Moffat Rd will be having the official opening of their new buildings at 2pm today. The doors will be thrown open wide to welcome everyone to come in and see the new auditorium, canopy and family centre. More here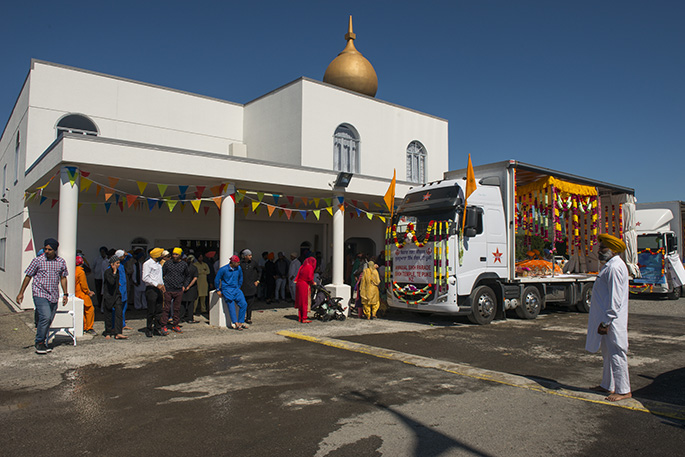 The Te Puke Sikh Parade starts at 11am – 2pm leaving from the Sikh Temple in No3 Rd, Te Puke. Come and join the Sikh community for their annual street parade. Check out more here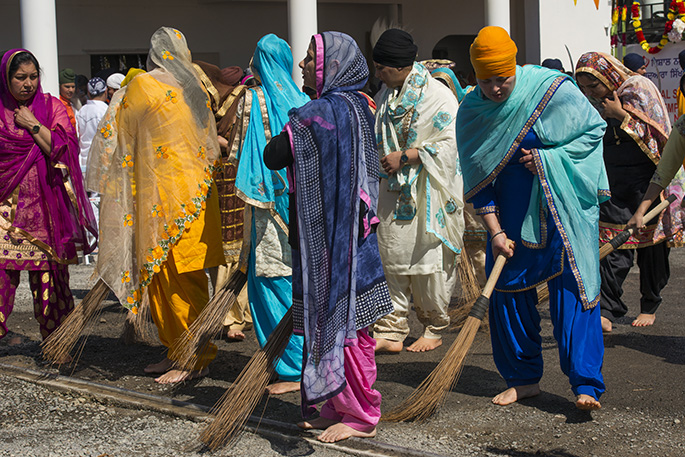 Meet the Candidates at the Greerton Community Hall from 6.30pm – 8.30pm. This may be the last time to meet your candidates for TePapa/Greerton/Welcome Bay before the election. Don't miss out. You will have a chance to ask a burning question and see what Les Wallen, Tina Salibury, Wu Waitsu and AJ Tuhoro intend to do for your community, should they be elected. More here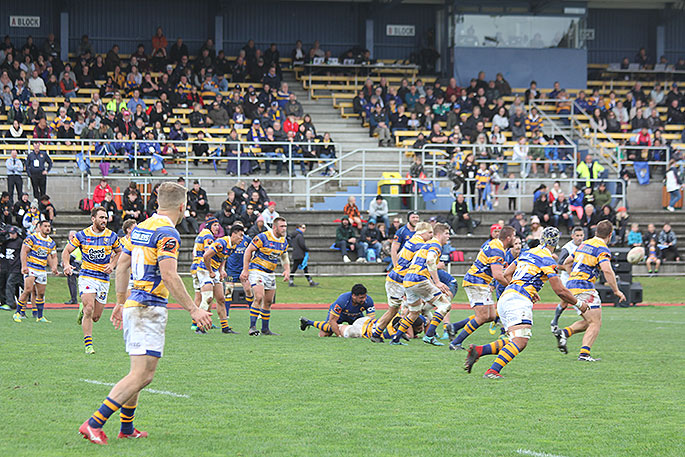 Steamers are playing the Magpies! The Bay of Plenty Steams are playing Hawke's Bay at the Tauranga Domain Stadium with kick off at 2.35pm. There is a curtain raiser game between BOP Development Team and Taranaki Development kicking off at 12pm. The junior club players will be coming along earlier for the club march so come and support all our teams. Check out more here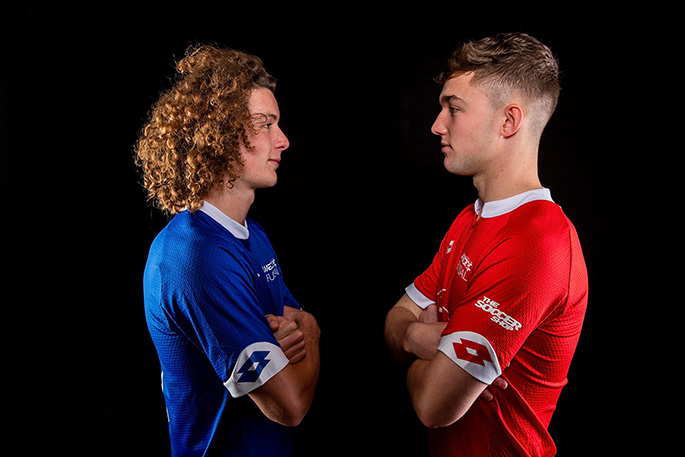 The Battle of the Kaimai is on this weekend! The Men's Futsal Superleague WaiHOP Home Series is happening at Trustpower Baypark. The first game is on Saturday September 28 from 6pm - 7.30pm, and the second game is on Sunday September 29 from 9am – 10.30am. More here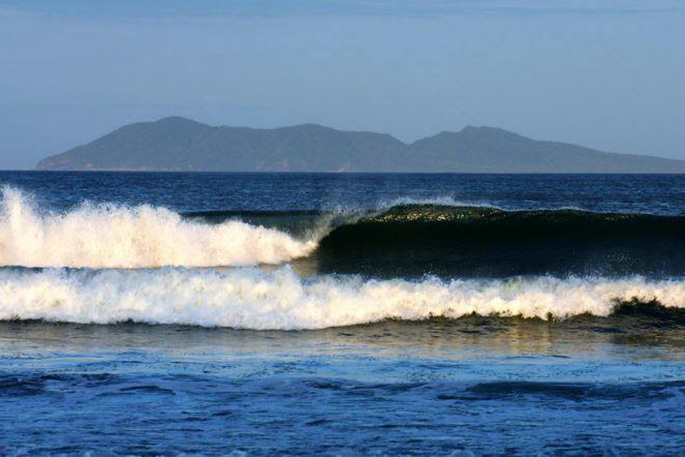 The great Mayor Island Race is on from 9am – 6pm. Race from A Beacon to Mayor Island with the Tauranga Yacht and Power Boat Club.
Vegan Vibes is happening at Soper Reserve, Mount Maunganui from 10am – 4pm . Kids under 12 are free entry. Bay of Plenty's dedicated Vegan festival will showcase a curated selection of vegan food, food products, body and leisure products, fashion, footwear and much more from around New Zealand. Alongside this they'll be guest speakers, workshops, giveaways, music and entertainment. More here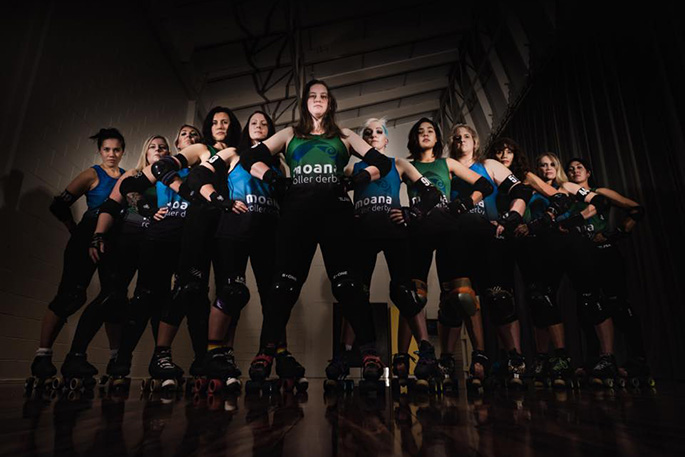 Come and experience an afternoon of roller derby action. Doors open at the Queen Elizabeth Youth Centre at 1pm, with the first whistle blow at 1.30pm. First up the Sulphur City Steam Rollers' Motley Crew will be playing Nelson Bays Roller Derby's Sirens of Smash, before Moana Roller Derby's Salty Rollers take them on for a second game at 4pm.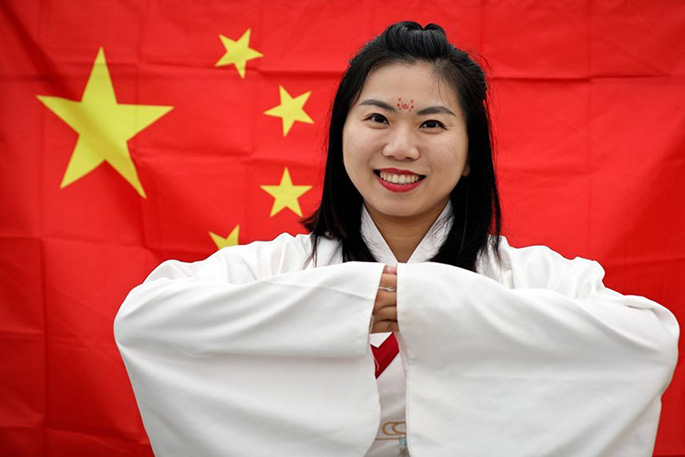 The Chinese Mid Autumn Festival will be happening at the Holy Trinity Church in Devonport Rd from 4pm – 6pm. Entry is free. Come and enjoy an afternoon of culture, performances and giveaways. More here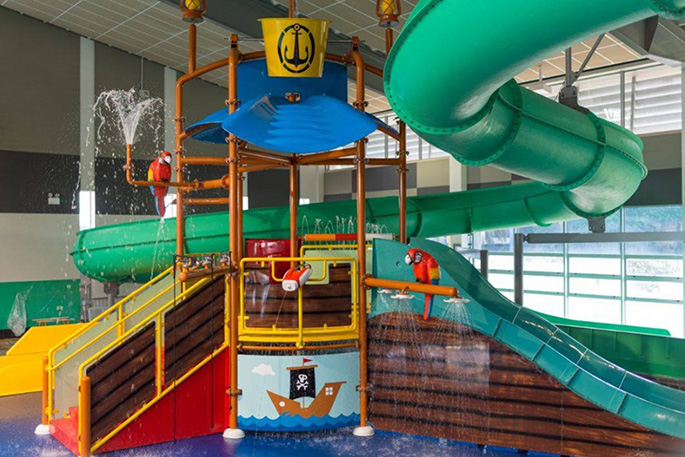 Kick off the school holidays with a splash! Baywave will be holding the grand opening of their new aqua play station from 10am – 5pm. The new play station is perfect for three to twelve year olds; who will love climbing, splashing and sliding through a pirate-themed water playground. More here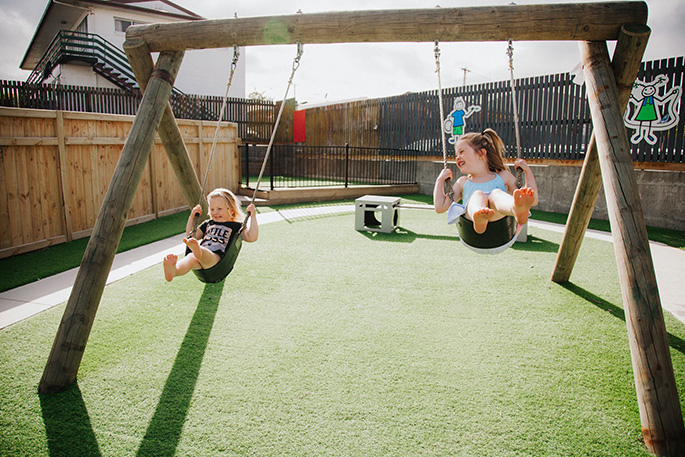 Also opening today is a new playground at BestStart Parton Rd. Come and join in the celebration which includes a car boot sale, sausage sizzle, bake sale and face painting. There will also be a certain someone getting slimed!! Everyone is welcome so bring along family and friends and join in the fun!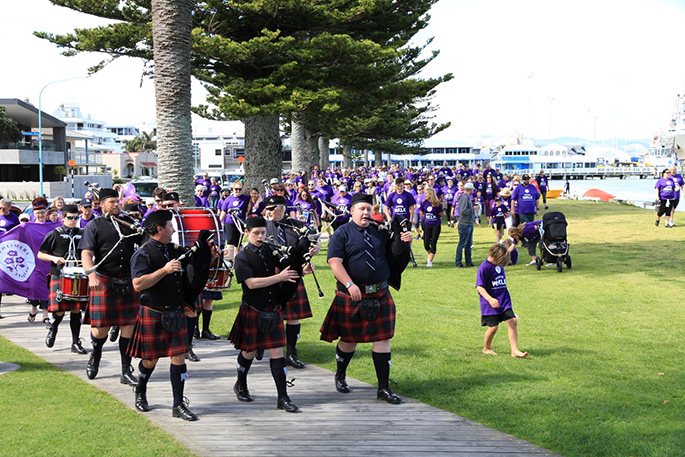 Alzheimers Tauranga are holding the Memory Walk 2019, starting from Coronation Park at 10am. Come and support those who are affected by dementia. More here
The Great Moscow Circus is at the Tauranga Crossing with a show at 2pm and 7.30pm tonight. The circus will continue at The Tauranga Crossing through to October 13.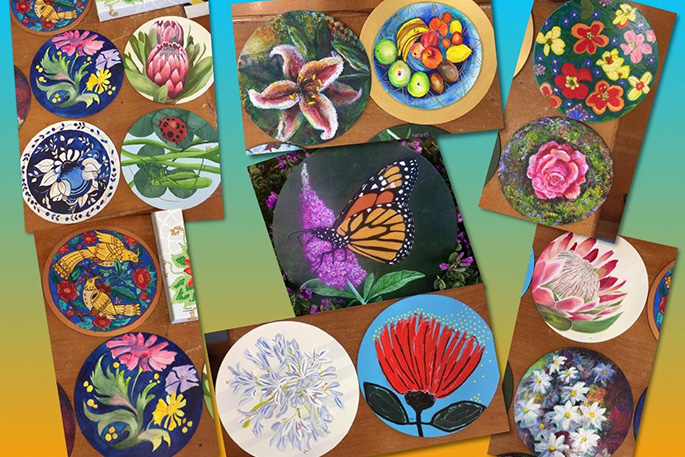 The Omokoroa Artists are holding their annual art exhibition in the Settlers Hall from 10am – 4pm on Saturday and Sunday. Come and check out the new paintings. More here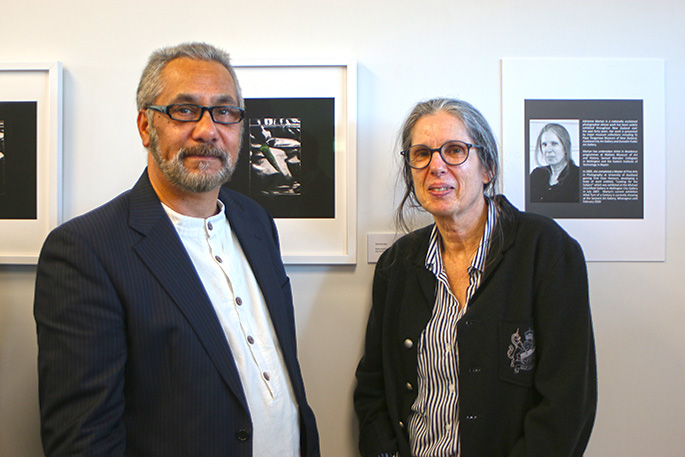 Dean Flavell and Adrienne Martyn
A Tauranga Heritage Collection photographic exhibition by Adrienne Martyn sponsored by Tauranga Peugeot acknowledging the ancient legends of Poutini, Mata and Hinehoanga is on at Kowhai Interiors & Art Gallery at the 11th Ave Plaza. The exhibition is titled 'Kaikauhoe Pounamu Taonga o Tauranga Moana' and runs from 9.30am – 2pm, until November 2. More here
Mira Corbova at the Art Lounge.
The Art Lounge is hosting a group exhibition until October 10. Come and see 'Multicultural Connection'. More information here
The Rusty Mannequin Sale is on again, at the Tauranga Historic Village, from 9am – 12pm. Come and find pre-loved clothing, accessories and shoes with all proceeds going to Turning Point Trust.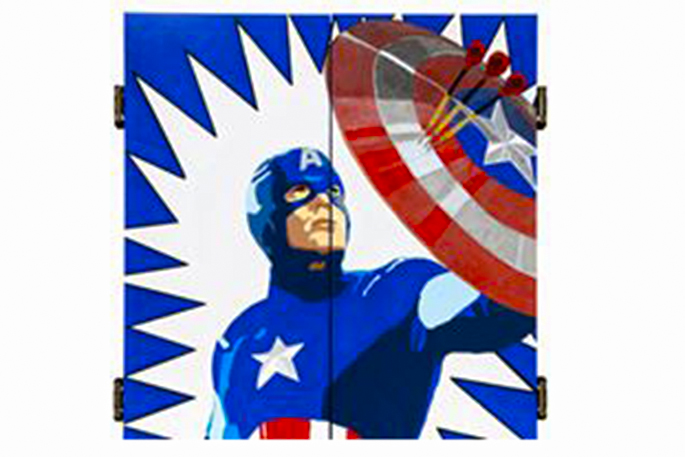 Arty Darty – a dartboard cabinet exhibition is on from 9am – 2pm at The People's Gallery – Toi ka rere at Tauranga Historic Village. The cabinets will be auctioned off from the exhibition via the Incubator Facebook page to help fundraise for a youth dart program called Young Guns, which helps a number of youth get support in their sport in addition to providing them with the equipment they need to compete.
For more of what's happening today see below:
Art In The Park
Original art for sale. Coronation Park, Mt Maunganui. Weather permitting. 9am-4pm. Tauranga Society of Artists
---
Bay Network Social Singles
Single, over 50? For weekend dinners, barbecues, pot lucks etc. & an annual trip away, Ph Jonathan 572 2091, Maureen 021 112 3307
---
Beth-El Messianic Family
Celebrate the Sabbath (Sat) as Yeshua (Jesus) & all early believers did. All Welcome. 10am, Otumoetai Primary Hall. Joel van Ameringen 021 768 043 www.BethEl.org.nz
---
Car Boot Sale
Tauranga South Communuity Patrol Car Boot Sale. Greerton School 151 Greerton Rd. Setup 7am. Single site $5, double $10. Ph Shirley 577 1116
---
Caslani Shade Sail Event
Pyes Pa Tauriko Lions invite families to the official opening of the Caslani Shade Sail project 11am-1pm.
---
Coffee n Chat 60+
R u interested in meeting up with a friendly group for a coffee n chat 10am. Marlene 027 342 0698 or marlenehurle@xtra.co.nz
---
Croquet
45 Kawaka St, Mt Maunganui. Mon, Wed, Sat. 9am for 9:15am start. New players & visitors welcome. Ph Jacqui 574 9232
---
Greerton Hall Market
Last Sat of the month. 8-12. Stalls inside/outside. Discounts for charity groups. Refreshments available. Ph/txt for site. Tricia 07 543 1487 or 027 908 2952, www facebook.com/greertonhallmarket
---
Katikati Lions Garage Sale
Monthly Garage Sale at the containers behind Caltex Station, Main Rd, Katikati. 8am-11am. Furniture, bric-a-brac, garden & workshop tools, bicycles etc.
---
Lion's Annual Book Sale
Books & jigsaws wanted for Tauranga Harbour City Lions late November book sale. Drop off points are Smith City Bethlehem Town Centre, Mitre 10 Cameron Rd, Golf Warehouse Chapel St & Gilmours at The Crossing. No magazines, Readers Digest or encyclopaedias. Ph 576 7105
---
LOL Laughter Wellness
Come & join us & laugh away your winter blues. Arataki Community Ctr, Zambuk Way, Mt Maunganui 11-11:45am. Ph Trish 022 036 6768
---
Multicultural Connection Group Exhibition
We are using the immense value and importance of arts to raise the awareness of multicultures in NZ. Exhibition running until 10 Oct 11am-4pm www.theartloungenz.com
---
Omokoroa Artists Art Show
Pick up a new painting! Today & Sunday at Settlers Hall, Omokoroa 10am-4pm. Free entry. Eftpos available.
---
Otumoetai Tennis Club
Adult tennis. Start 1:30pm. Bellevue Park Windsor Rd (adjacent to swimming pool). New players & visitors welcome. Ph Victor 027 577 1818 a/hrs
---
Papamoa Tennis Club
Adult social tennis. Tue & Fri 9-11am, Wed 6-8pm, Sat 2-4pm. Gordon Spratt Reserve. New players & visitors welcome. Ph Andrew 021 0292 6934
---
Reiki Development Day
Sat 19th Oct 10am-12pm Level 3A Review, 1-3pm open to all levels & those who wish to know/learn Reiki. Ph Lynn 549 0587 treasurer@reiki.org.nz
---
St Stephens Jigsaw Library
10am-12noon. 500 puzzles. Hire charge: puzzles under 1000 pieces 50c, 1000+ $1. Cnr Highmore & Brookfield Tce, Brookfield. Happy puzzling!
---
Taoist Tai Chi
Celebrating 50 years internationally & 30 years in NZ. New beginner classes. 15 Koromiko St, Judea 8:30-10am. All welcome. Start anytime. Ph 578 6193 or visit www.taoisttaichi.org
---
Tauranga Farmers Market
7:45-12 Tauranga Primary School cnr Cameron Rd & 5th Ave. Fresh & artisan products direct from producers. Ph 0274 915 876
---
Tauranga Scottish Soc Sequence
Dance 7-10pm Wesley Church Hall, 100 13th Ave. $7 incl supper & raffle. Warm welcome. Ph Lucy 07 218 1318
---
More on SunLive...