Masses show up for Tauranga climate strike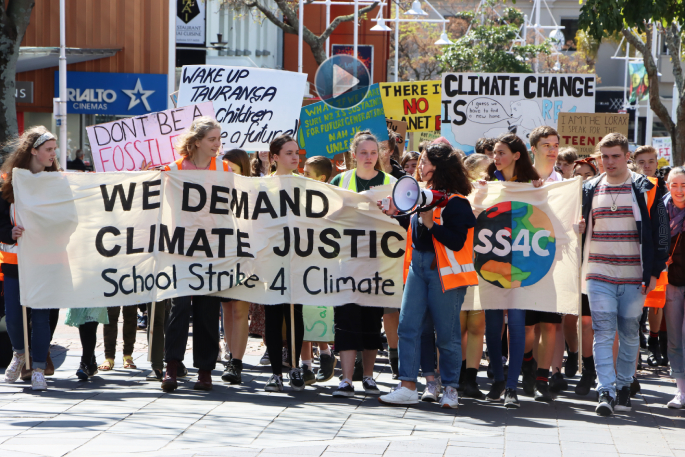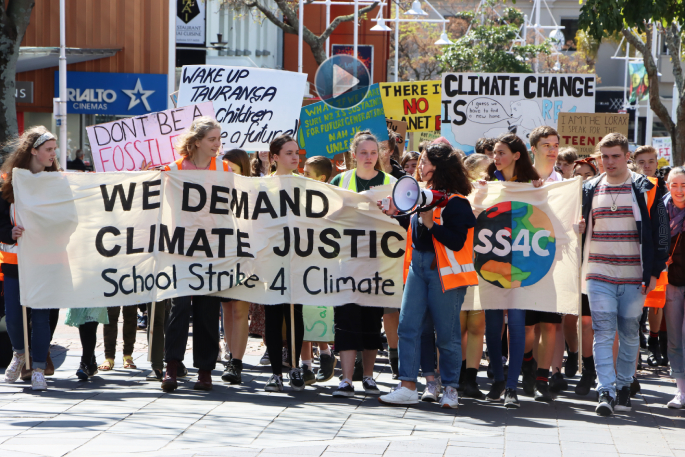 Click the image above to watch the video
Strikers of all ages poured into the Tauranga CBD this afternoon for the intergenerational climate change march.
They join more than an estimated 170,000 protesters around the country, a figure supplied by organisers.
Here in Tauranga, people marched from the waterfront to council chambers, turning up in hundreds for the third School Strike 4 Climate NZ.
Estimates put the crowd as high as 800.
Protestors demanded climate justice, loudly chanting "What do we want? Climate action. When do we want it? Now!"
Strike convener Zoe De Malmanche addressed the masses, highlighting the importance of standing up against inaction.
"We refuse to accept our future being put at risk. We refuse to accept that islands in the Pacific are currently drowning due to rising sea levels.
"We refuse that to accept that thousands of species are going extinct per day because of climate change. How can we live with that? I am really not so sure.
Zoe mentioned Greta Thunberg's speech at the UN earlier this week, reiterating that students should not have to ditch school to call to action on their future.
"We have been called entitled and disrespectful, but there is nothing more entitled and disrespectful than taking away our future for the fortune of some.
"The harsh reality that many struggle to draw is that climate change is in fact real."
Gray Southon of the United Nations Association Tauranga told the crowd climate change was the fault of his generation and urged young people not to be silenced.
"People don't want to talk about it. But what you can do is talk about it, with anybody you come across. Talk about what they need to do."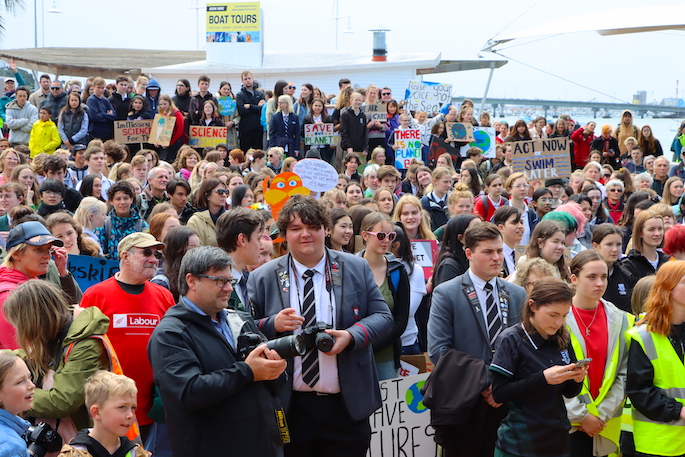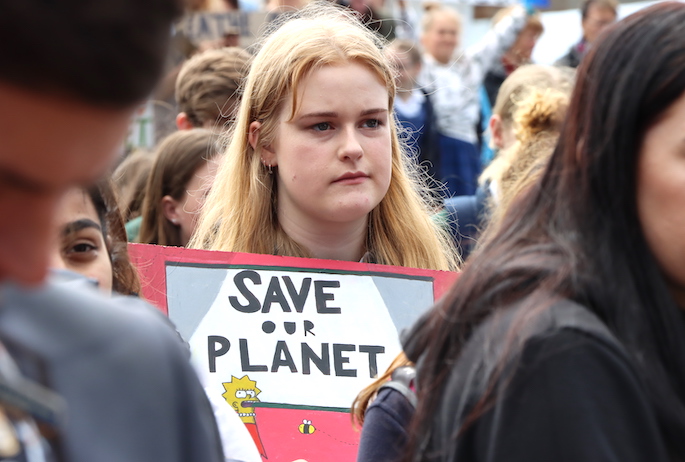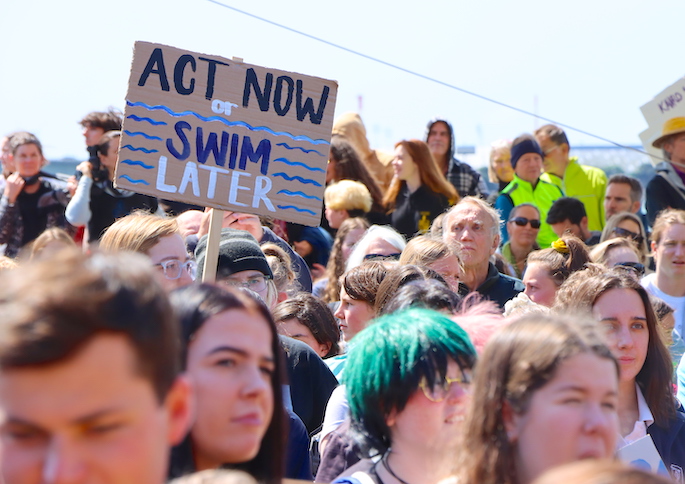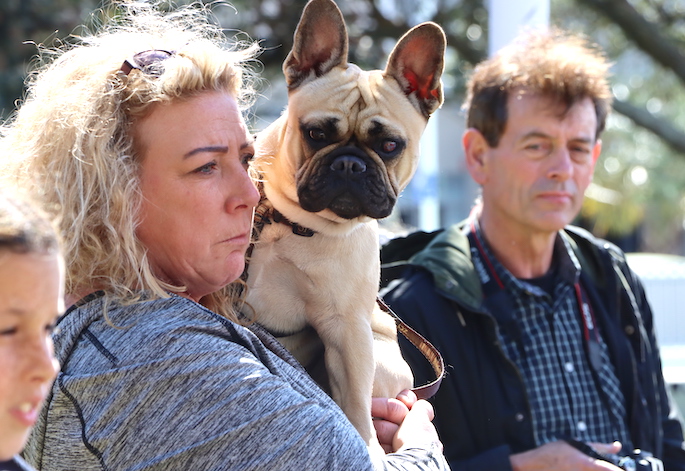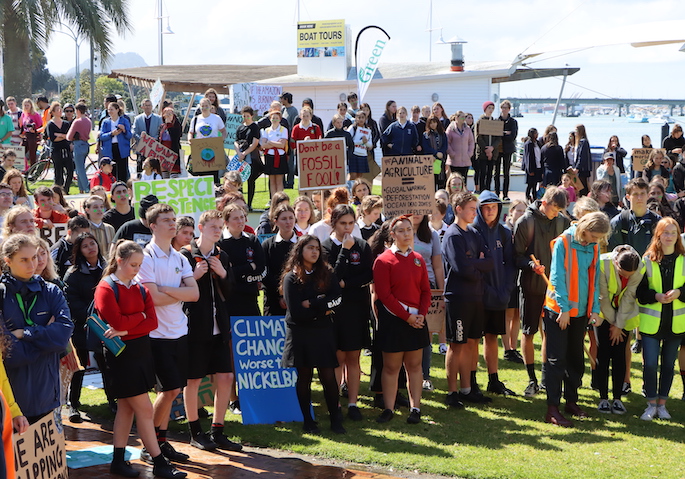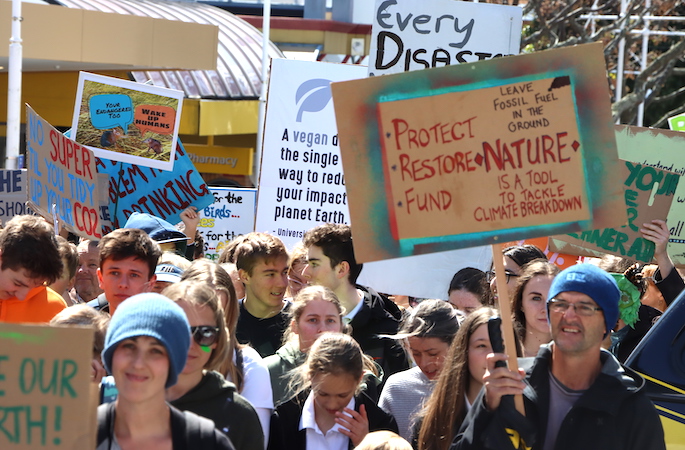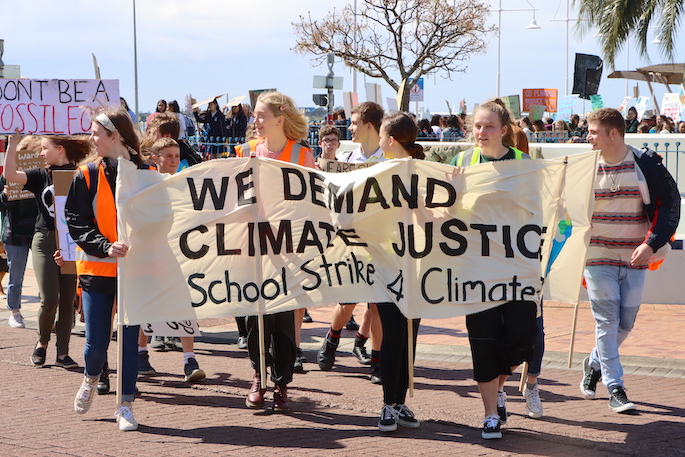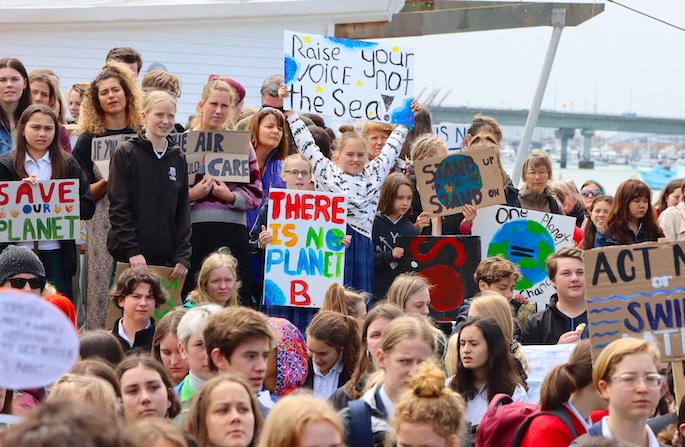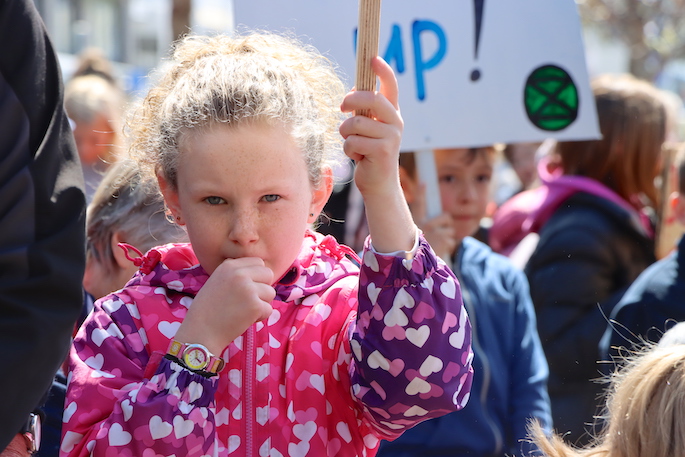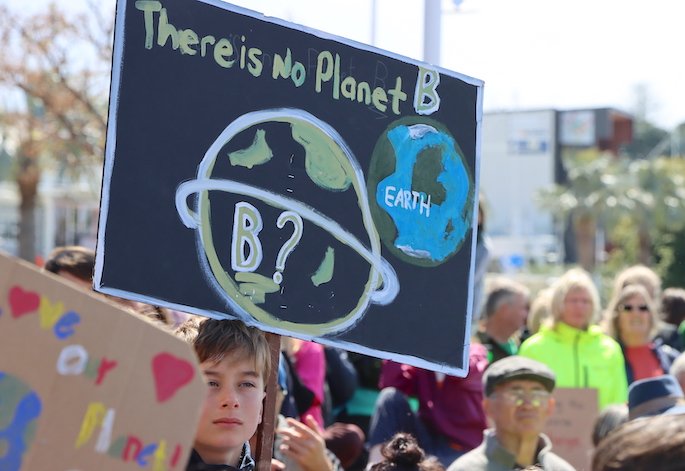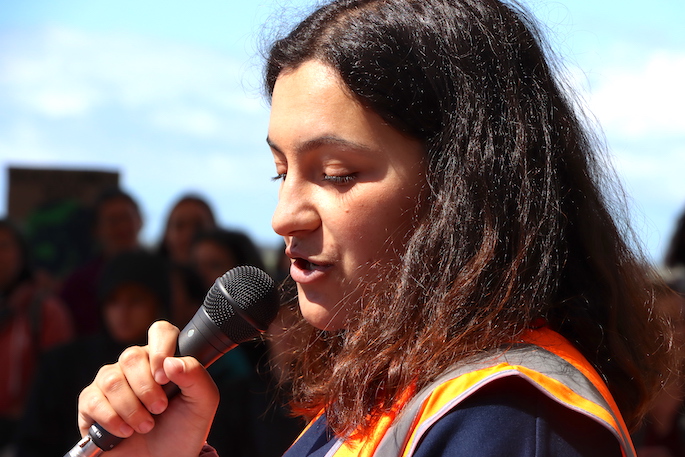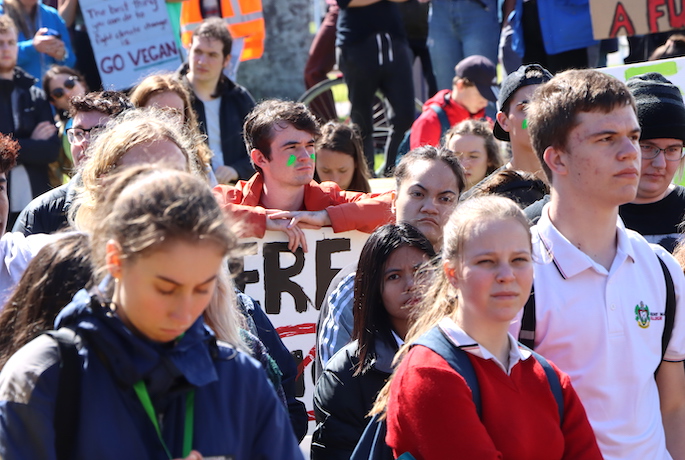 More on SunLive...