From source to sea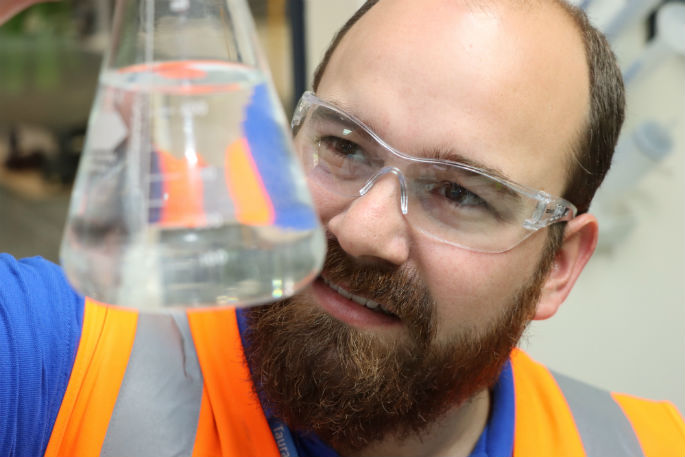 Water is a very precious commodity. Our very existence depends on it.
That's why the Tauranga City Council is throwing open the doors to its Oropi water treatment plant again tomorrow to share their science with us… the ratepayers who drink, wash, water and shower in their valuable resource.
"The behind-the-scenes visits help us raise awareness of the expertise involved and increases appreciation of the high quality of our drinking water," says the city's water manager Steve Burton.
It also serves as a reminder. "With summer on its way, it's a great time to show people what's involved and explain why it is so important to use water wisely over the hot and dry summer months." Like last summer when there were hosing restrictions.
The Oropi water treatment plant delivers drinking water to the community all day, every day and it operates 24/7 to ensure drinking water meets very high quality and health standards. The plant uses state of the art microfiltration technology to achieve this, and importantly, it has highly skilled people to manage the plants and how water is distributed around the city.
The tours of the water treatment plant will take place between 10.30am-12.15pm tomorrow, Saturday, September 28, and will take approximately one and three quarter hours.
People will have to climb stairs, deal with heights and uneven surfaces so the tour is inappropriate for prams, wheelchairs and mobility scooters.
Wear appropriate clothes and closed flat shoes. Children over eight are welcome when accompanied by an adult. And for obvious reasons, should you have suffered vomiting or diarrhea in the last three days, stay at home.
"Tauranga continues to attract people as a desirable place to live," says Steve. And with any growing community, more water is needed.
"To increase our water treatment capacity, we have started construction of the new Waiari Water Supply Scheme that is scheduled to be completed towards the end of 2021."
To reserve a place on the Oropi Water Treatment plant open day tomorrow go to: www.eventspronto.co.nz/tcc
The Chapel Street Wastewater Plant was also open for tours, but they are fully booked.
More on SunLive...