Brewing up a plan to get youth voting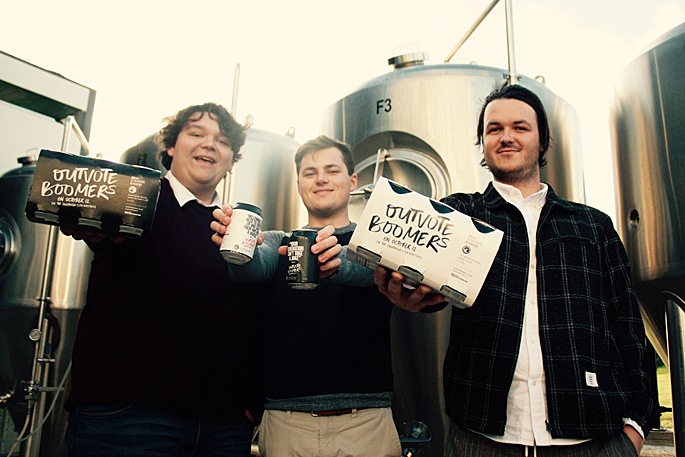 "We had a harder time than these jumped up spoiled brats."
59-year-old Shirley's caustic comment on youth in a 'letter to the editor'.
Now those very same spoiled brats are fighting back and they are using people like her to drive their case forward.
Tauranga's Youth Advisory Group is teaming up with two local companies to launch a series of brews, with the call to action to outvote baby boomers.
They reckon the campaign will help boost youth voting turnout in the local body elections on October 12.
Youth Advisory Group spokesperson Louis Donovan says that, for a long time, boomers have decided how Tauranga is run.
"We want to change that and get more young people having a say in what happens to the future of our city and the people that live within it.
"A single millennial vote can feel small and individual, but a group vote can achieve more, for the greater good."
The campaign is a collaboration between the youth group, Mount Brewing Co. and WAVE Creative Communications Agency.
Currently, there are more people under the age of 55 living in Tauranga than those over 55.
Youth Advisory Group spokesperson Sam Taylor says if enough youth vote, then the boomers will be outnumbered.
"We're hoping that by getting these brews into the social circles of those who should care most about the future of Tauranga, we can increase voter turnout in our city by 5 per cent this year."
Each brew is complete with baby boomer quotes sourced from internet comment sections and 'letters to the editor'.
'Climate change is just scaremongering,' 'You could afford to buy a house if you stopped buying all those fancy coffees,' and 'Your generation can't take a joke,' are just some of the quotes plastered across the cans.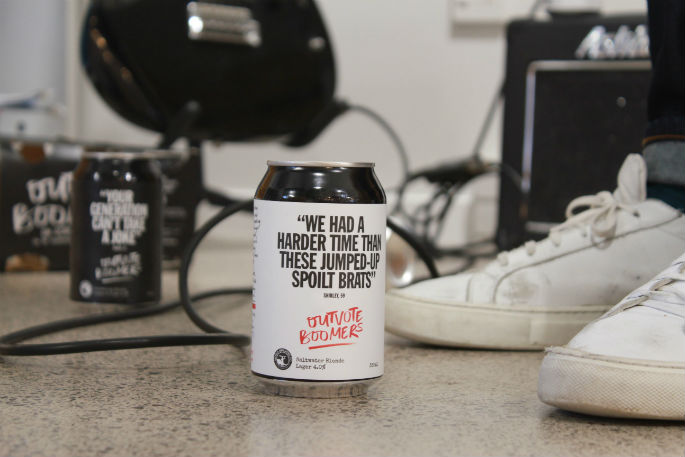 Mount Brewing Co. owner Glenn Meikle says the brewery was keen to get behind the youth group's idea as soon as they heard about it.
"Tauranga is a vibrant young city and we wanted to support a talented group of young people driven to make a positive change in the way our city is run.
"We look forward to getting the voting conversation started in Tauranga over a few drinks," says Glenn.
The limited edition brews will be available from today until October 12 at Super Liquor in Mount Maunganui.
Tauranga Youth Advisory Group is also holding a free event at Our Place on Friday, October 4 from 5pm-8pm.
People will be able to drop off their voting papers or cast a special vote and discuss local politics over a cold beer.
For more information visit: www.outvoteboomers.co.nz or: www.instagram.com/outvoteboomers
More on SunLive...