HMB Endeavour arrives in Tauranga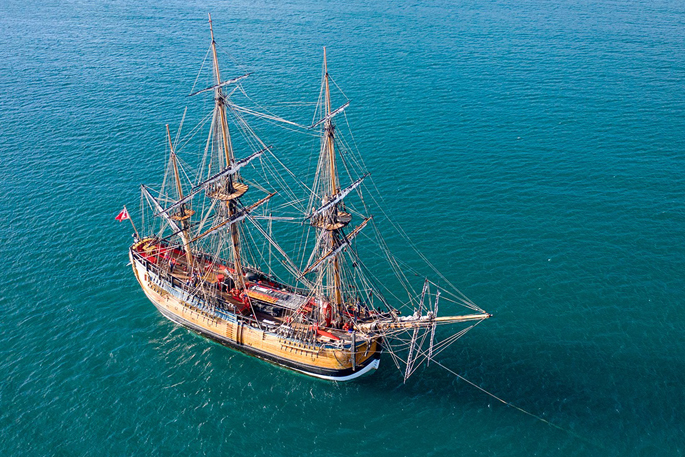 The HMB Endeavour, a replica of James Cook's Endeavor, will cruise into Tauranga Harbour tomorrow.
It is currently at anchor off Matakana Island and is expected to arrive at Salisbury wharf between 10am and 12pm.
The Australian built replica is arriving ahead of its journey to Gisborne to take part in the Tuia - Encounters 250 national commemoration.
Tauranga is the ship's port of entry after sailing from Sydney and it will stay in port until October 3.
The Tuia 250 Voyage officially starts in Gisborne on October 5 and includes a Flotilla of six vessels - two waka hourua, a va'a moana from Tahiti, the HMB Endeavour, the Spirit of New Zealand and R. Tucker Thompson.
Manatū Taonga Ministry for Culture and Heritage Chief Executive Bernadette Cavanagh says, Tuia 250 acknowledges the stories from those first onshore encounters between Māori and Europeans, both good and bad, so we can learn about our history in a balanced and respectful way.
From October to December, the Tuia 250 Voyage will visit sites around Aotearoa New Zealand with significant cultural and historical importance to both Pacific and European voyaging.
"The coming months will provide many opportunities to learn about our dual heritage and think about our future – through regional and national events, activities and by following the Tuia 250 Voyage," says Bernadette.
More information about The Tuia 250 Voyage can be found here.
More on SunLive...