Fishing boat recovered near Whitianga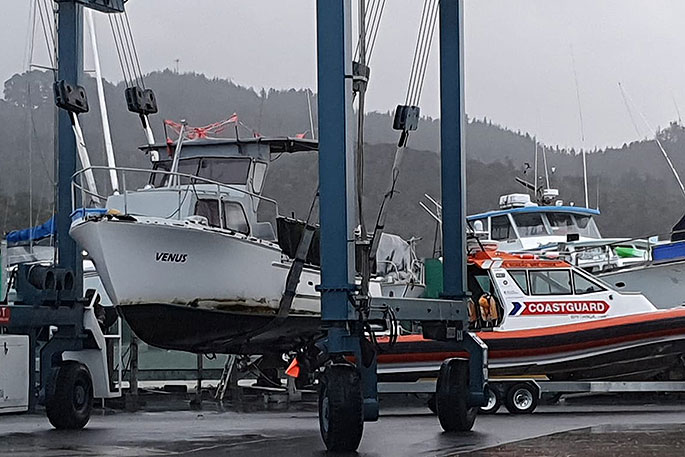 A fishing boat breaking free from its mooring sparked a coastguard callout near Whitianga.
The Whitianga Volunteer Coastguard says NZCTRESCUE was on the water late Tuesday afternoon to recover a fishing boat which had broken free from her mooring in the river.
"Luckily thanks to the prompt reporting of the event by locals, we managed to pull the vessel free from the mud in Back Bay before any serious damage was done," says a post in the Whitianga Volunteer Coastguard Facebook page.
"The high winds blowing down the river meant we had to tow the vessel out of the river mouth, in order to turn her into the wind and barge her alongside the rescue vessel.
"She was then safely delivered into the marina, where she was promptly lifted out of the water to check for damage."
More on SunLive...