One family's drive to educate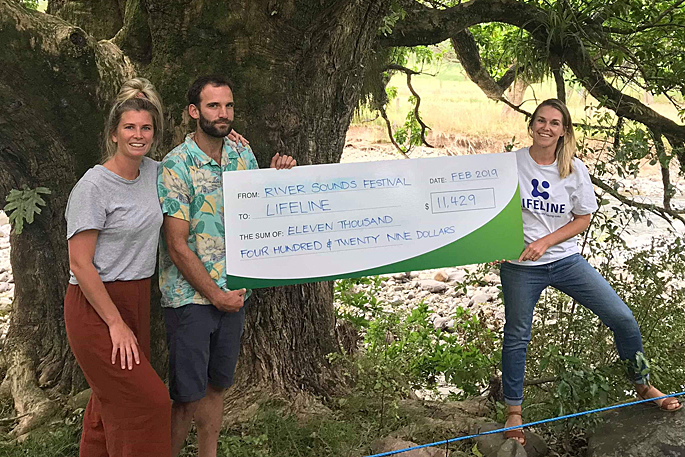 It's ostensibly an arts and culture evening, but people there will be discussing one of the great taboo topics of our time. It will also be an event tinged with sadness.
It's called The Stayin' Alive arts and culture evening and charity auction at the Tauranga Rowing Club on October 11. The name tells it all – helping people engage in the tricky conversations of mental health and finding strength in each other's stories.
Sophie Temperton's brother took his own life in 2009. "Talking about our mental health is the only way forward – to treat it and make it manageable for those suffering directly or indirectly," says Sophie.
"People suffer in silence and we want to help normalise these conversations by putting on positive, engaging events that encourage communication and connection, and turn some of the pain into wellness."
Sophie and the Katikati Temperton Family established the Everyone Hurts Foundation to help increase mental health awareness and support. The "Stayin' Alive" event is the foundation's second big event promoting the cause.
"Stayin' Alive" comes as the suicide rate rises in New Zealand – from 668 in 2018 to 685 in the year ending June. More young people are taking their lives, up from 53 to 73 in the 15-19 age group and 76 to 91 in the 20-24 group.
Sophie is alarmed by those numbers. "It's not simply a product of not having enough support services, though we definitely don't. Most people who take their lives are not in the system, as they haven't reached out and asked for help.
"Friends and families don't know they are having these struggles and so many of the signs leading to suicide go unnoticed. This is why we think encouraging people to talk, reducing the stigma and normalising these conversations about our mental health is so important. If we can encourage just one person to seek help, then the event is worthwhile."
Proceeds from the disco-themed Stayin' Alive event will be donated to Turning Point, a community mental health service provider based in Tauranga. Papamoa landscape artist Wayne Vickers has donated an original and Black Caps cricket captain Kane Williamson has provided signed memorabilia.
Sophie says art and creativity is a helpful form of self-expression for people with a mental health condition. It is also a way of getting these people out of the house and spending time with others, she says. So she would like the proceeds channeled back into Turning Points arts programme.
Stayin' Alive will be hosted by comedian and mental health advocate Rhian Wood-Hill and local DJ duo M*A*S*H, food will be provided by No Biggie Food and the live auction will take centre-stage.
Early this year Everyone Hurts Foundation (www.everyonehurts.com) held The River Sounds Festival in Katikati, raising $23,000 and donating the money to Lifeline NZ and New Zealand Mental Health Foundation.
To donate an auction item message courtinthemoment@gmail.com
More on SunLive...