Jamie Harkins judging Waihi beach sand sculptures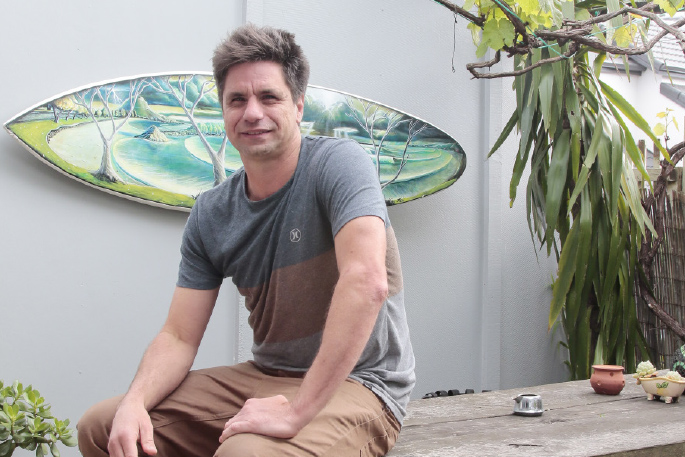 Mount Maunganui's 3-D sand art legend Jamie Harkins is heading to Waihi Beach this morning to judge marine-themed sand sculptures.
The fun-packed beach party will also feature live music and a kids' treasure dig.
"Come and join us for a day at the beach," says event organiser Emma Woods. "There will be cool prizes up for grabs, and as a bonus Harcourts Waihi Beach have kindly sponsored prize money for the sculpture contest – so it'll be worthwhile coming along and putting your creative flair and sand building skills to the test!"
Local musicians Tony Burne, Brianna Rackham and Ra will be performing, as contestants compete to create the best marine-themed sand sculpture.
"You get bonus points for a sand sculpture that is a NZ species," says Emma.
"We're extremely happy to have the talented Jamie Harkins as a judge and we can't wait to see all the marine themed sculptures people create!"
Jamie recommends coming prepared with a few tools to help make great sand sculptures. These include a bucket, trowel, spades, spoons and blunt knives – so make sure you bring these with you.
People can compete as individuals or teams in the sand sculpture competition, with $100, $75 and $50 for first, second and third places. There is also a people's choice award of $50 to win.
Contestants are to check in and register this morning prior to beginning work. Each contestant will receive a participant sign to be staked in their own work area.
"Have fun. Anything goes, you don't need to be a pro to enter," says Emma. "The sand sculptures are to be made from sand and water only and be marine-themed. No mechanical tools may be used in carving or building the sculptures. Aids can be used for construction but must be removed before final judging. And the contest is open to everyone."
Objects found naturally on the beach can be used in the sculpture, but not 'foreign objects' says Emma.
As well as the kid's treasure dig, the sand sculpture contest and live music, a beach clean-up will be happening. This week is Conservation Week, so the importance of conserving the beautiful beach taonga, reducing waste and keeping it out of the marine environment will be a focus of the beach day.
Envirohub Bay of Plenty has teamed up with the Department of Conservation, Coastal Marine Field Station - the University of Waikato, Scion Research, Waihi Beach Environment Society (Inc), Predator Free BOP, Western Bay of Plenty District Council and Waihi Beach Info to bring this fun-filled day at Waihi beach.
Emma Woods who is from Envirohub is looking forward to the event being a great platform for people to come along and learn about conservation.
"In addition to the conservation messaging being shared by Department of Conservation, Envirohub and our partner organisations the University of Waikato Coastal Marine Station, Scion, Waihi Beach Environment Society, Coastcare Bay of Plenty and Predator Free Waihi Beach will also offer education about the importance of keeping rubbish out of the environment, marine biosecurity threats, myrtle rust ID, local conservation efforts and predator control," says Emma.
Locals from Western Bay of Plenty and Tauranga Districts can also pick up a free rat trap for their backyard from Predator Free Bay of Plenty's local Waihi Beach community leader. There is also a chance for kids to paint their rat trap to take home.
"The main purpose of this conservation event is education, but we're jazzing it up by adding some fun activities that the whole family can participate in. There will be cool prizes up for grabs, so it'll be worthwhile coming along and putting your creative flair and sand building skills to the test," says Emma.
The sand sculpture contest will run from 10.30am – 12pm, and the beach clean up, education stalls and live music by Waihi Beach musicians will happen throughout the event until 1pm.
The final judging will occur from 12pm, and each sculpture will be judged from one 'viewable' side so the back of the sculpture doesn't need to be carved or finished.
Kapo Cafe will be on hand to meet coffee needs, and everyone is encouraged to bring their own lunch and a refillable water bottle as the Hydrohub will be there to provide free filtered water.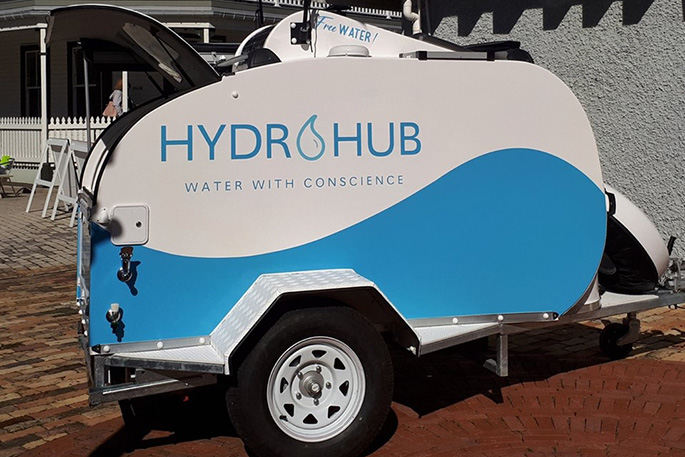 Sponsors include Harcourts Waihi Beach, Resene, Village People Store, Waimarino, Tauranga Entertainment Centre, Honeywrap, Ecostore, The Rubbish Whisperer, The Salty Collective, Beach Road Garden Centre Waihi, Shipshape, Secret Garden Waihi Beach, Tauranga Men's Shed, University of Waikato, and Bay of Plenty Regional Council.
"It's going to be a great day!" says Emma.
More on SunLive...