What's on - wheelchair basketball and festivals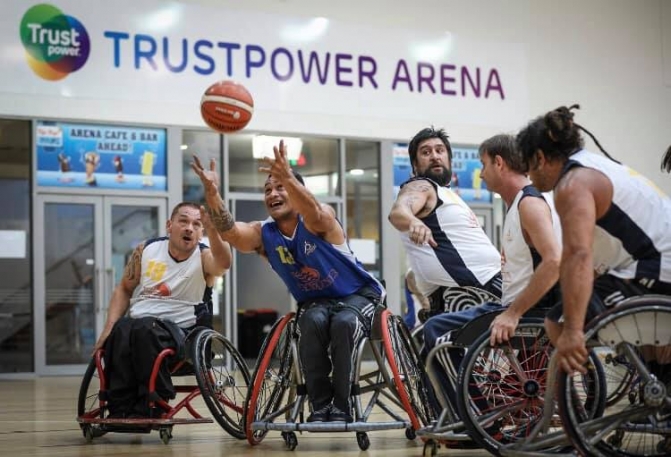 Kia ora and welcome to Saturday.
Today we are expecting a fine day with light winds, perfect for running, rugby, and anything outdoors. It's a one-clothing with a high of 17 degrees expected and an overnight low of 6 degrees.
On Sunday September 22, it's nearly a repeat of today's weather but with a high of 18 degrees forecast.
Going into the week, Monday should be partly cloudy with some westerlies. On Tuesday there may be some rain developing, with some showers expected on Wednesday and Thursday. Towards the end of the week, the weather is forecasted to be returning to generally fine with some westerlies.
Check out what's on today around the region:
The Wheelchair Basketball Nationals are being held today at Trustpower Baypark from 9am – 4.30pm and tomorrow Sunday September 22 from 9am – 3pm. Everyone is welcome to this free event. Check out more information here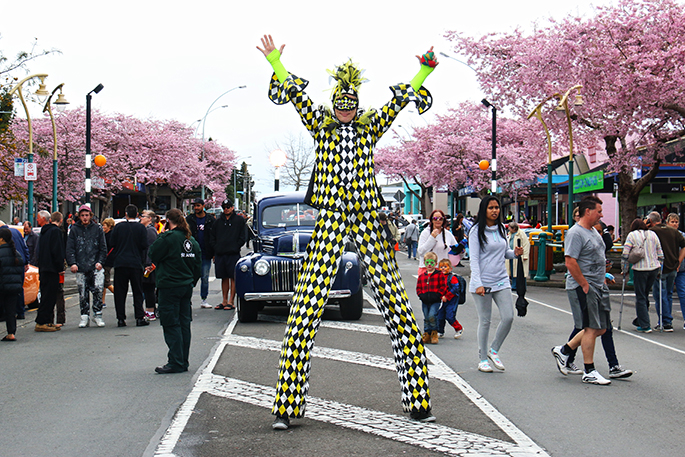 The ever popular annual Greerton Village Cherry Blossom Festival is all happening from 10am – 2pm with more than 100 street and custom cars, kapahaka live music, dancing and street performances, stalls, the Greerton School Gala and the Al Dawson band playing outside the Greerton Library. Don't miss Highly Strung, a local busking band. More here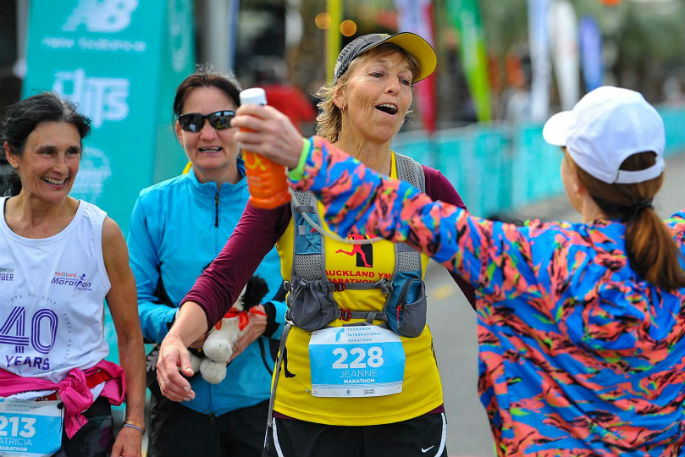 The 2019 Garmin Tauranga Marathon is happening all day with runners, walkers and joggers taking to the roads from Papamoa to the Mount, over the harbour bridge, along to Fergusson Park and back up Chapel St and down to The Strand. More here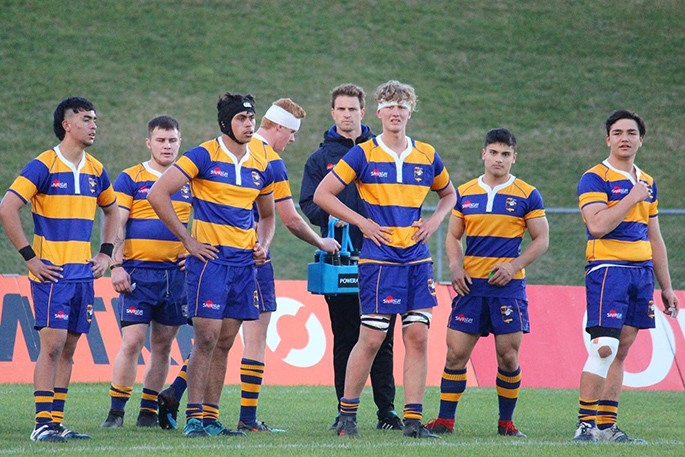 Come and support the Bay of Plenty U18 Boys and U18 Girls today at Blake Part, Mount Maunganui. Both teams will be playing in the Blues v Chiefs U18 Crossover Finals Tournament. More here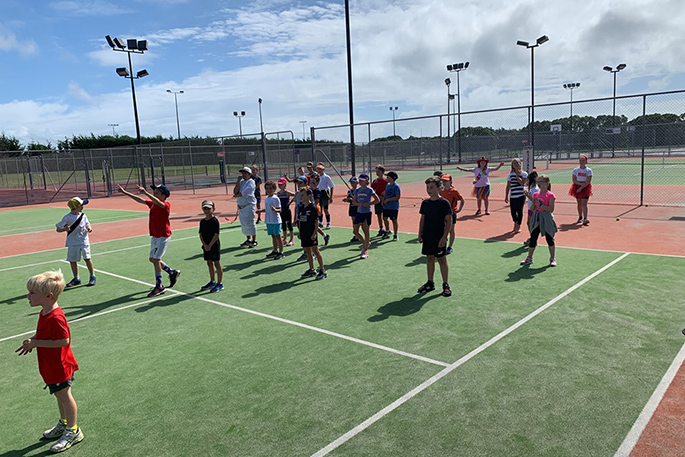 It's Junior Have a GO day at Papamoa Tennis at the Gordon Spratt Reserve, from 9am – 11am. The Open Days is for kids aged five to eleven years of age. This is an opportunity to receive free coaching and information on the club's junior professional activities. Tennis racquets are available for use on so come along and have a go! More here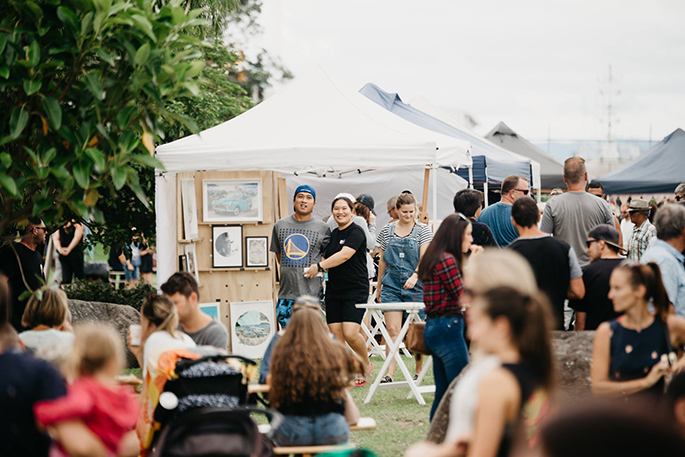 The Little Big Markets are running a market at the Papamoa Pony Club in Papamoa from 9am – 2pm today. Come for the huge range of gourmet street food and stalls, live music, face painting and children's activities.
A expo about the future of Tauranga's electricity supply is happening at the Trinity Wharf from 10am. This 'Power Hour' is a family-friendly event with guest speakers, nibbles and an opportunity to talk about electricity issues. There will be plenty of activities for children to enjoy.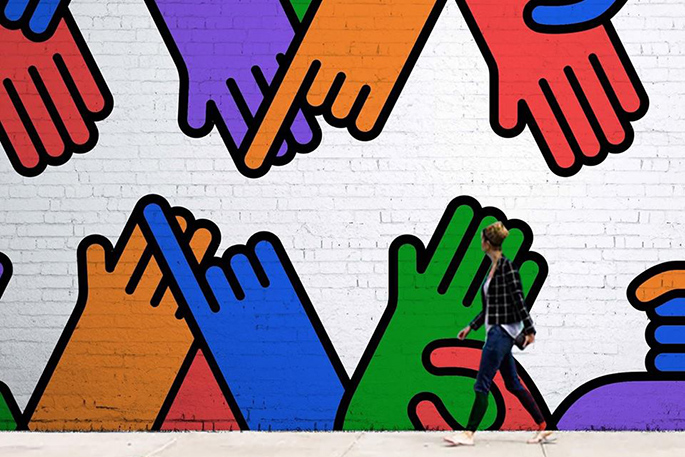 There is a crash course on today at the Historic Village from 10am – 3pm to help you learn NZ Sign Language. This one day course is suitable for those with no previous NZSL knowledge. No long term commitments. A qualified NZSL tutor will teach you the basics and ensure you have fun while doing it. More here
Mira Corbova at the Art Lounge
The Art Lounge is hosting a group exhibition until October 10. Come and see 'Multicultural Connection'. More information here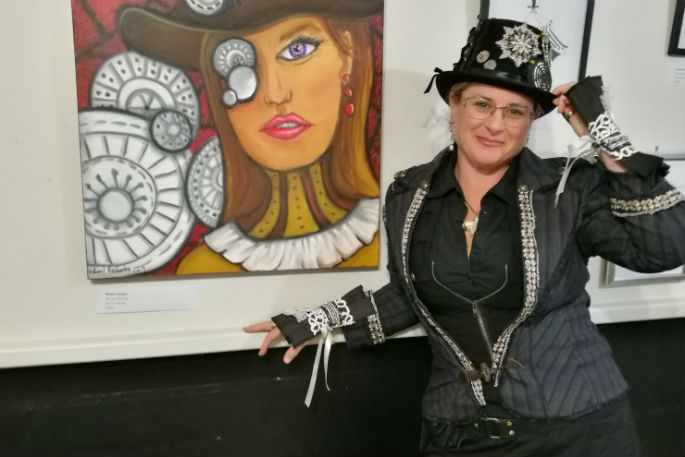 Also happening at Whakamarama is the Steamtember Artorama exhibition at the Atrium Gallery. This is a collaboration with Steampunk Tauranga to raise funds for the NZ Prostate Cancer Foundation. The Atrium Gallery is open from 11am, Wednesday to Sunday.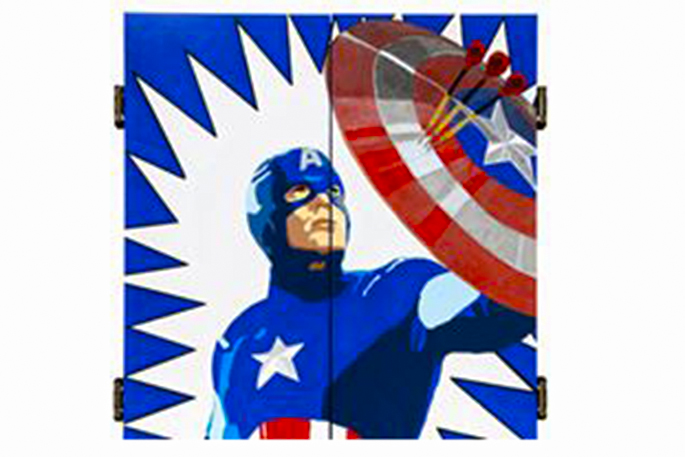 Arty Darty – a dartboard cabinet exhibition is on at The People's Gallery – Toi ka rere at Tauranga Historic Village. The cabinets will be auctioned off from the exhibition via the Incubator Facebook page to help fundraise for a youth dart program called Young Guns, which helps a number of youth get support in their sport in addition to providing them with the equipment they need to compete.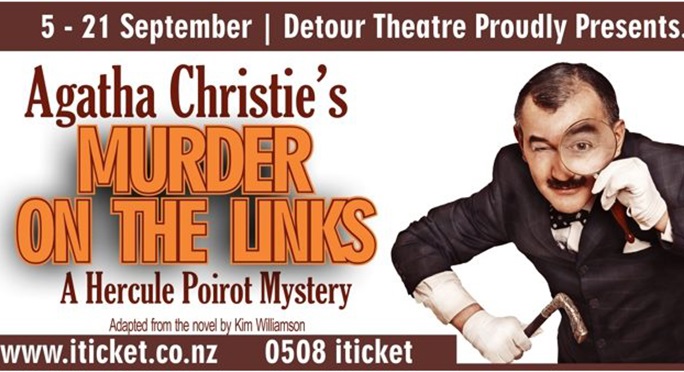 Do you like live theatre? Tonight is the last night of Detour Theatre's Agatha Christie's Murder on the Links tonight at 7.30pm. This play is adapted from the original novel for the stage by Kim Williamson. More here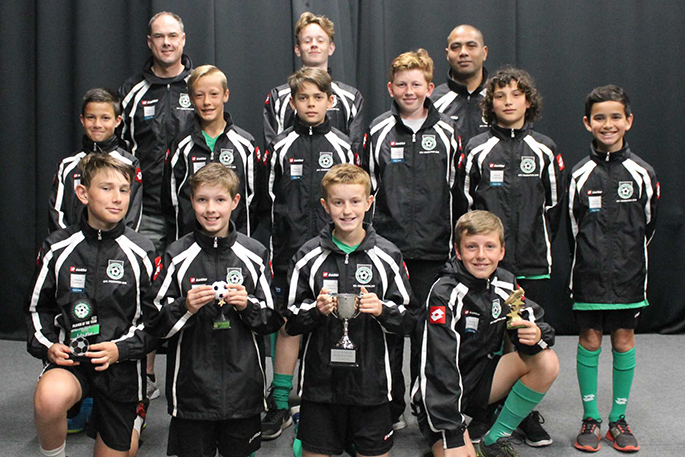 The Otumoetai Football Club have their prizegiving event today at the Otumoetai College Performing Arts Centre starting at 9am. More here
It's a funny night out in Katikati tonight! Katikati Primary School have a hilarious night of comedy ahead with Jeremy Corbett, Ben Hurley and Vaughan King coming to entertain and help raise funds for the school. More here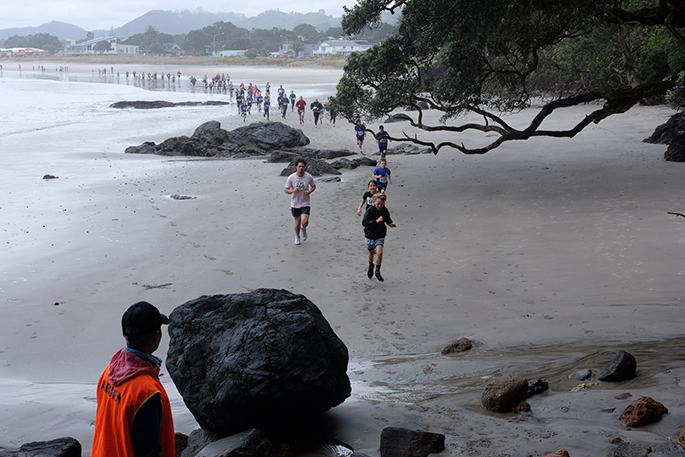 The Waihi Beach School is going 'over the top' with a community event. For the fourth year running, the school have their fun run which has something for everyone. There will be spot prizes and people can choose the 3, 6 or 10 kilometre run. It's named the Over the Top Fun Run because the 6 and 10 km courses go over the hill. The 6 km track starts on the beach and goes over to Orokawa Bay and back. The 10 km also starts on the beach and goes to Homunga Bay and back. The 3 km goes along the beach and this year, possibly around Brighton Park. There is no course on the road so it's safe for all the family members. The 3 km is perfect for the whole family including the buggy and four legged family members. The 6 km and 10 km for the ones who like a bit of a challenge and adventure. Check out the LJ Hooker Over the Top Fun Run here
For more of what's happening today see below:
1920s Quiz Night
7.30pm Whakamarama Hall, 469 Whakamarama Rd. Teams of 8, $5 per person includes quiz/supper/entertainment. Cash bar, no BYO please. Email whakahallbookings@outlook.co.nz
---
Art On The Strand
Original art for sale. The Strand, Tauranga. Weather Permitting. 9am-4pm. Tauranga Society of Artists Inc
---
Arty Darty
A dartboard cabinet collection. Runs until Sept 24th at The Incubator, Historic Village, Tauranga. Free entry.
---
Bay Network Social Singles
Single, over 50? For weekend dinners, barbecues, pot lucks etc. & an annual trip away, Ph Jonathan 572 2091, Maureen 021 112 3307
---
Beth-El Messianic Family
Celebrate the Sabbath (Sat) as Yeshua (Jesus) & all early believers did. All Welcome. 10am, Otumoetai Primary Hall. Joel van Ameringen 021 768 043 www.BethEl.org.nz
---
Coffee n Chat 60+
R u interested in meeting up with a friendly group for a coffee n chat 10am. Marlene 027 342 0698 or marlenehurle@xtra.co.nz
---
Croquet
45 Kawaka St, Mt Maunganui. Mon, Wed, Sat. 9am for 9:15am start. New players & visitors welcome. Ph Jacqui 574 9232
---
Free Adult Learning Festival
All week. Have a go! Felting, knitting, investing, glass-working, orchids, architecture, Israeli dancing, Calligraphy, Airbrushing, Chinese culture, Fuschias, model yachts. Ph 544 9557 https://letslearn.co.nz/events/
---
Jubilate! Concert (Handel/Purcell)
Scholars Baroque Aotearoa present Handel Te Deum/Jubilate; Purcell Come Ye Sons of Art 7:30pm St Peters Church, Victoria Rd, Mt. Cash door sales/Ticketek
---
Katikati Tramping Club
Tramp 8:30am, Matua Salt Marsh. Easy. Ph Iain 0275 722 987 or 07 572 2987 before 7:30pm Friday night
---
Lion's Annual Book Sale
Books & jigsaws wanted for Tauranga Harbour City Lions late November book sale. Drop off points are Smith City Bethlehem Town Centre, Mitre 10 Cameron Rd, Golf Warehouse Chapel St & Gilmours at The Crossing. No magazines, Readers Digest or encyclopaedias. Ph 576 7105
---
LOL Laughter Wellness
Come & join us & laugh away your winter blues. Arataki Community Ctr, Zambuk Way, Mt Maunganui 11-11:45am. Ph Trish 022 036 6768
---
Multicultural Connection Group Exhibition
We are using the immense value and importance of arts to raise the awareness of multicultures in NZ. Exhibition running until 10 Oct 11am-4pm www.theartloungenz.com
---
Otumoetai Tennis Club
Adult tennis. Start 1:30pm. Bellevue Park Windsor Rd (adjacent to swimming pool). New players & visitors welcome. Ph Victor 027 577 1818 a/hrs
---
Papamoa Tennis Club
Adult social tennis. Tue & Fri 9-11am, Wed 6-8pm, Sat 2-4pm. Gordon Spratt Reserve. New players & visitors welcome. Ph Andrew 021 0292 6934
---
Petanque
Sat & Tues 12:50pm. No equipment needed. Nice low impact sport to enjoy outdooors. Ph Jo Ann 578 3606
---
Scandinavian BOP Spring Luncheon
Shared lunch 12-2pm, $4, Nordic books, fiction & non-fiction, swap or give away, trivia quiz. Evans Community Church, Evans Rd, Papamoa. Ernie 575 5395
---
St Stephens Jigsaw Library
10am-12noon. 500 puzzles. Hire charge: puzzles under 1000 pieces 50c, 1000+ $1. Cnr Highmore & Brookfield Tce, Brookfield. Happy puzzling!
---
Taoist Tai Chi
Celebrating 50 years internationally & 30 years in NZ. New beginner classes. 15 Koromiko St, Judea 8:30-10am. All welcome. Start anytime. Ph 578 6193 or visit www.taoisttaichi.org
---
Tauranga Farmers Market
7:45-12 Tauranga Primary School cnr Cameron Rd & 5th Ave. Fresh & artisan products direct from producers. Ph 0274 915 876
---
Te Puke Scottish Society
Monthly dance, Memorial Hall, 7:30-11pm, air conditioned hall, live band, lovely supper, great company, all welcome. $7 entry. Ph Valerie 573 7093
More on SunLive...