Backing Bay rugby today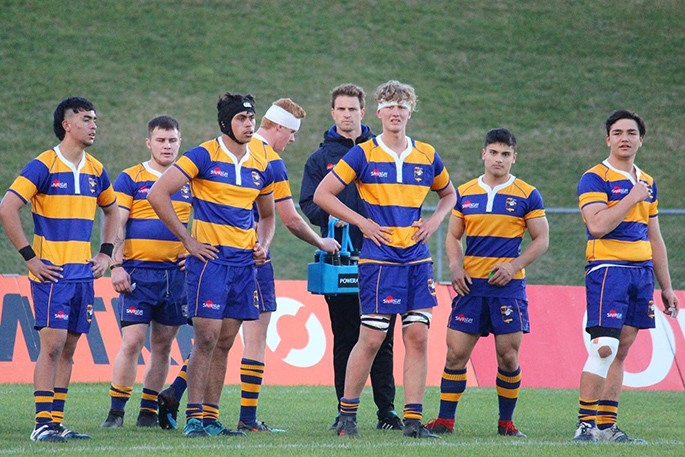 Today, Saturday, is your final chance to watch our Bay of Plenty Under 18 Boys and Girls teams as both teams will be playing in the Blues vs Chiefs U18 Crossover Finals Tournament at Mount Maunganui.
It's a great opportunity to come along and back the Bay. Food trucks will be on site and entry is free.
Our U18 Girls play North Harbour on Field 2 at 12.00pm and our U18 Boys play Barbarians at 1.30pm on Field 5 at Blake Park, Mount Maunganui.
Also in the U18 Girls finals at Blake Park, Auckland East will be playing Taranaki on Field 2, and Northland will be playing Counties Manukau on Field 4, with both matches starting at 1.30pm. Auckland West U18 girls will be playing Waikato NZ Harlequins on Field 4 with kick-off at 3pm.
Starting the same time as the Bay v Barbarians U18 Boys game, the Northland U18 Boys will be playing King Country U18 Boys over on Field 3. Following this Auckland U18 Boys will play Waikato NZ Harlequins at 3pm on Field 5.
Our Volcanix girls play Waikato Rugby this afternoon in a double header game over the hill in Hamilton. Kick-off is at 12.35pm at the FMG Stadium Waikato.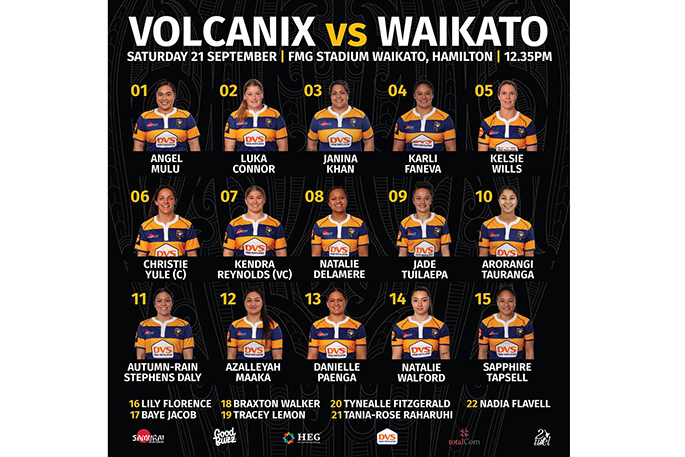 With only two games left of the season for the Ngawha, this weekend the team has headed north to face Northland Rugby Union Development. The game kicks off at 2pm today Saturday September 21 at Pioneer Park in Dargaville.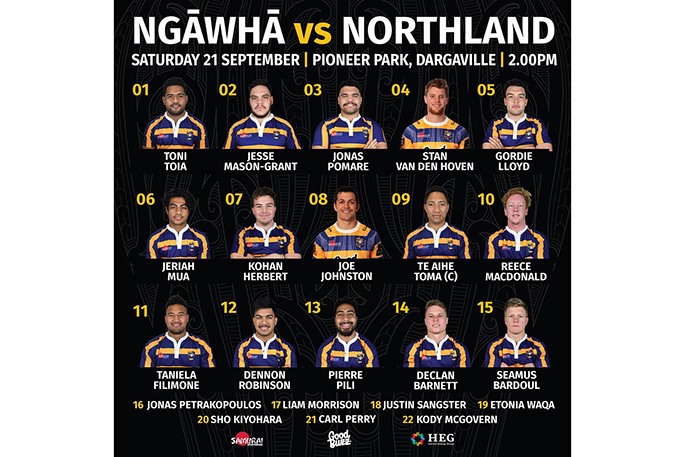 The Steam Team is also heading north this weekend to face the Northland Rugby Union Taniwha on Sunday September 22. Kick-off for the Bay of Plenty Steamers is at 4.35pm at Semenoff Stadium in Whangarei.
Bay of Plenty Rugby will be celebrating the clubs at the next home game on the September 28 when the Bay of Plenty Steamers play Hawke's Bay at the Tauranga Domain in the BNZ Battle of the Bays. Kick-off is at 2.35pm.
"We are inviting all junior club players to come along for free and join in on the club march happening just before our game!" says a Bay of Plenty Rugby spokesperson. "We want everyone dressed in their club colours with your flags and banners to represent your club!
"Kids are to wear their club colours and will march around the field prior to the kick-off of the Steamers versus Hawkes Bay game. All kids will receive complimentary entry into the game and two complimentary adult tickets per team for minders."
To register, a representative from each team just needs to complete the form here.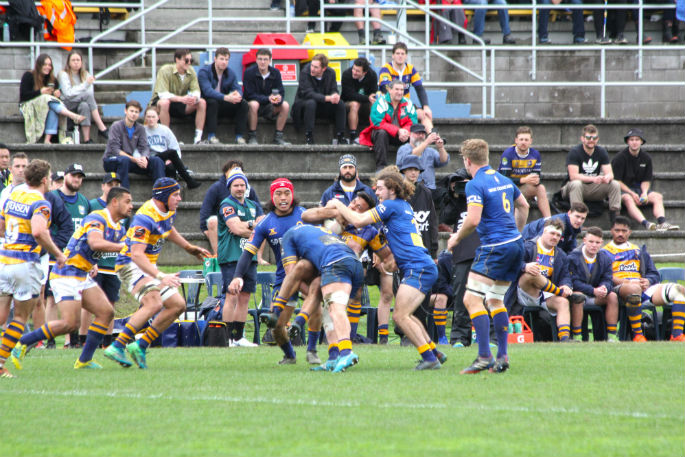 The Bay of Plenty Steamers in action in August at the Tauranga Domain. Photo: Rosalie Liddle Crawford
More on SunLive...