Charges laid after Rotorua fatal crash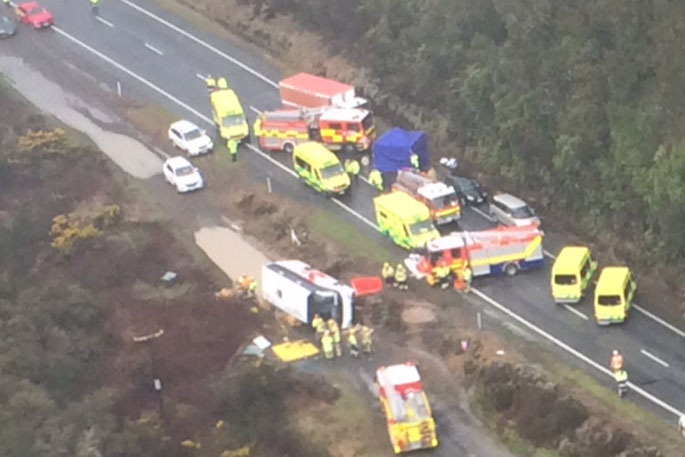 A 38-year-old man has been charged following a bus crash which killed five people.
Police have charged the man with careless use of a motor vehicle causing the death of five Chinese nationals on September 4.
The crash happened on State Highway 5, north of Rotorua.
The investigation is still ongoing and police cannot rule out further charges being laid.
The man, a Chinese national, is due to appear in Auckland District Court today.
At the time of the crash, police say the bus was travelling south and failed to take a 'moderate to easy' bend, crossed toward the other side of the road, corrected, then flipped onto the driver's side. The driver was not seriously injured.
They described the road as reasonable hilly, with the weather at the time very 'unfavourable', with high winds and rain.
More on SunLive...