Reducing traffic congestion in the workplace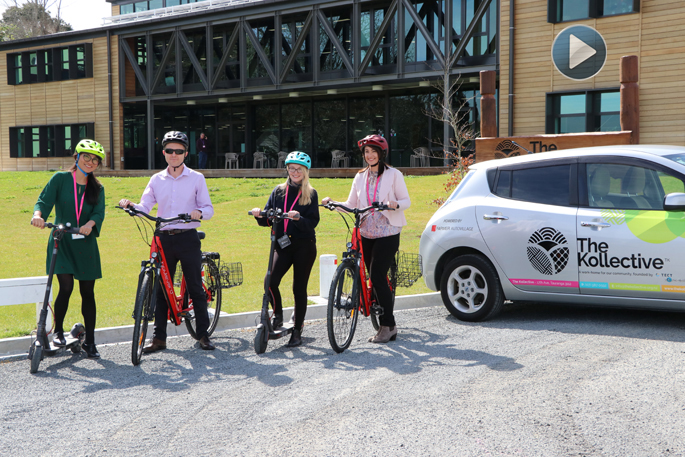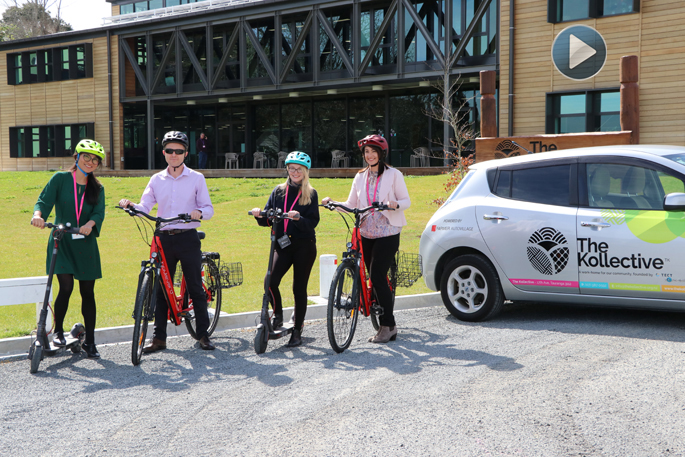 Click the image above to watch the video
As a way of doing their part to minimise traffic woes in the Tauranga CBD, The Kollective has purchased electric scooters, electric bikes, and an electric cars for members to use during their working day.
General manager Gordy Lockhart says when members are travelling around town, they will be able to use a scooter or bike instead of a car to get to their destination quicker.
"For example, if we have a meeting in the CBD rather than taking a car, getting snarled up on Cameron Road and then searching the CBD for a carpark for 20 minutes, you can literally take a bike, scoot down Cameron Road and you can roll it straight up to your meeting."
He says parking is without a doubt one of the single biggest, most contentious in Tauranga right now.
"Ultimately what we as The Kollective wanted to do was try and generate a system where we reduce our impact to traffic flows in the immediate environment but also mitigated our effect on our wider environment.
"I think electric is the go to place right now, and I think certainly from the bike and the scooter's perspective they are the fastest way of getting around town," says Gordy.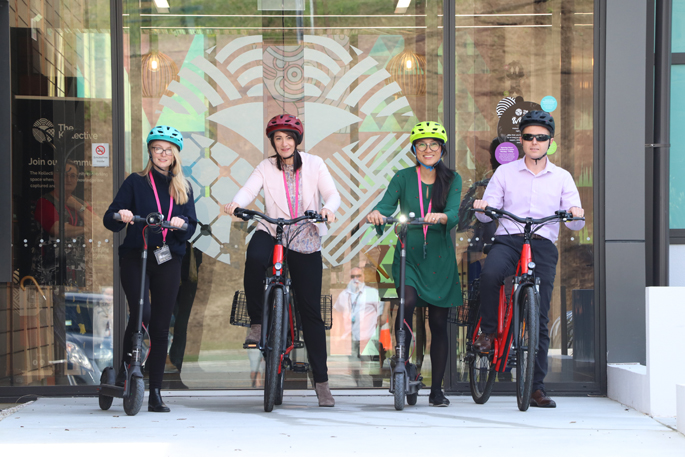 More on SunLive...