Extra measles vaccines to go to GPs from Thursday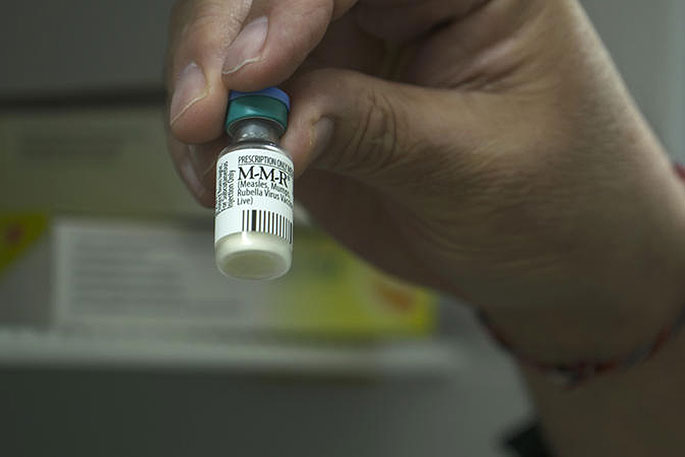 The latest shipment of vaccines will be rolled out to GPs from Thursday, the Ministry of Health says.
Officials confirmed on Monday afternoon that a new shipment of 52,000 vaccines had arrived and would being dispatched to areas which need it the most "as soon as possible".
"The vaccine has been unloaded from the plane and is on its way to the national store," the ministry's National Health Coordination Centre says in a statement.
"The next step is for the supplier of the vaccine, GlaxoSmithKline, to complete a documentation and quality assurance process. This includes ensuring, for example, that the vaccine hasn't gone outside of its cold chain temperature boundary while it was shipped."
Once the process is complete, the NHCC says vaccines would be sent to regional stores where officials would manage its distribution.
Half of the new stock will be for Aucklanders, while the other half will be distributed throughout the country.
Auckland doctors have repeatedly spoken out about their frustration at a lack of supply of the MMR vaccine.
Demand has been high with more than 160,000 vaccines given out so far this year, including 54,000 this month.
The NHCC says it acknowledges it can be frustrating for practices to have to wait for vaccine to arrive before immunising their communities.
"The Ministry appreciates the extraordinary efforts going in to help address the measles outbreak and we would like to thank GPs for their continued support."
It says the latest shipment should start to arrive at GPs from Thursday, with GPs being asked to ensure the MMR vaccine is used to protect those who need it most.
More on SunLive...