Logan Gemming and family honoured by college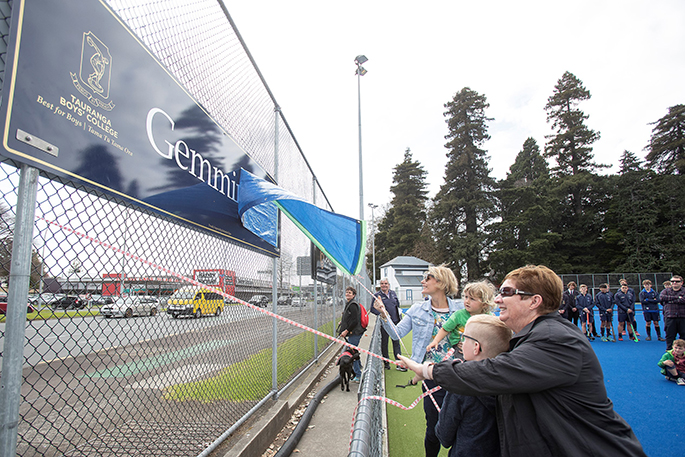 On Saturday, a large number of people gathered at Tauranga Boys' College to honour the family of Logan Gemming who tragically died in a kite surfing accident earlier this year.
The hockey turf at the college has been named the Gemming Turf in memory of Logan and to honour the contributions made by him and his family to hockey.
Taken too young, doing what he loved at Fergusson Park on January 20 this year, Logan was only 39 years of age when he was killed by a freak accident, after being caught by a gust of wind and slammed into the blue sign at the park entrance while kitesurfing.
His sudden death was devastating news for the school and wider community. A service was held for him at the Tauranga Boys' College Gymnasium and attended by hundreds of people who knew him.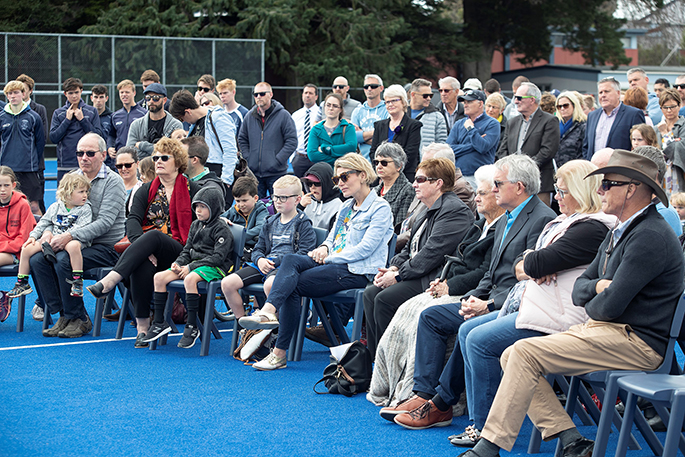 Father to Fergus, now 8, Fletcher, 6, and Eaton, 3; husband to Kylie-Maree, son to John and Gillian, and a much loved brother and brother-in-law, his loss has been keenly felt not just by family but by the wider college and Tauranga community. He was a very popular and loved teacher at the college.
"With the loss of Logan tragically earlier on this year, he was an old boy and then been on staff for a number of years as well, and we were looking to commemorate him as a significant contributor to hockey at school," says Rob Leslie who is master in charge of hockey at Tauranga Boy's College.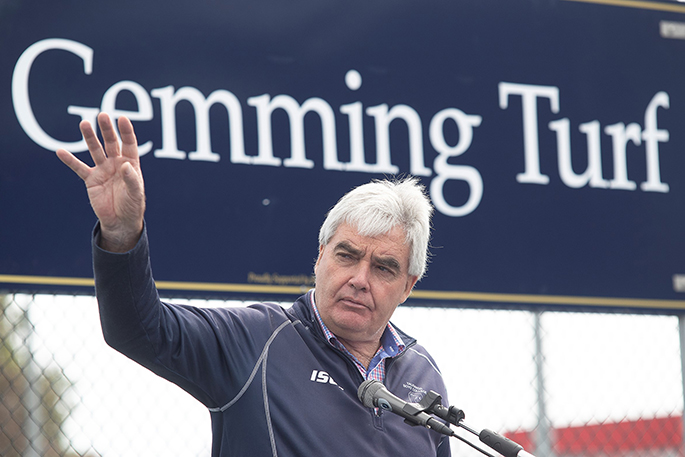 Rob Leslie
Rob says Logan attended the school from 1995 to 1999 before returning as a PE teacher in 2003.
Logan coached the hockey First XI for many years and latterly was involved in the management of the school's hockey programme.
"Logan's mum Gill was chair of the board of Trustees for about 18 years I think," says Rob, "and she was one of the main driving forces to get the turf originally. She's been a huge contributor to the school."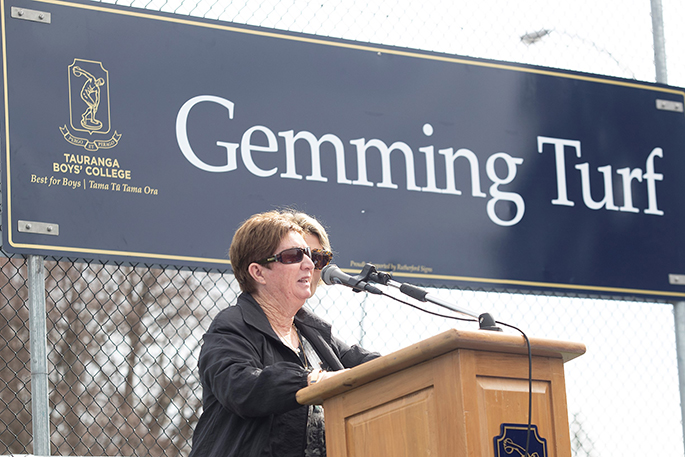 Gillian Gemming
Gillian has also been a former teacher, and has served as the director of hockey at Tauranga Boys' College for 25 years. She has also been the Oceania Hockey Federation's development manager. In June 2018 she was made an Officer of the NZ Order of Merit in the Queen's Birthday Honours for her services to hockey.
Logan's father John, who worked as a doctor at the Fifth Avenue Medical Practice for 40 years, has been a tournament doctor for the International Hockey Federation at events around the world.
Rob reflected back on when he first got to know the Gemming family.
"It's 30 years since her oldest boy started at the school," says Rob. "Logan of course played hockey, and when he was a year nine student I took him on a tour over to Singapore and Malaysia in 1995.
"We had about 17 boys I think that we took to Singapore and Malaysia in 1995."
Logan went on to choose teaching as his career and Rob says he returned to the college as a first year teacher "for two to three years".
"Then he went off overseas to do his OE. And he'd been back for almost 10 years again. He was a PE teacher and has also been a dean in the school. And also a First XI hockey coach for a significant amount of the time he'd been back at the school as well.
"He trained our boys and was an outdoor education teacher, so the kite surfing side of things was one of the things he taught. His message around safety was strong and so for him to pass in that way was such a huge shock.
"He was very skilled and he took precautions to do outdoor activity safely."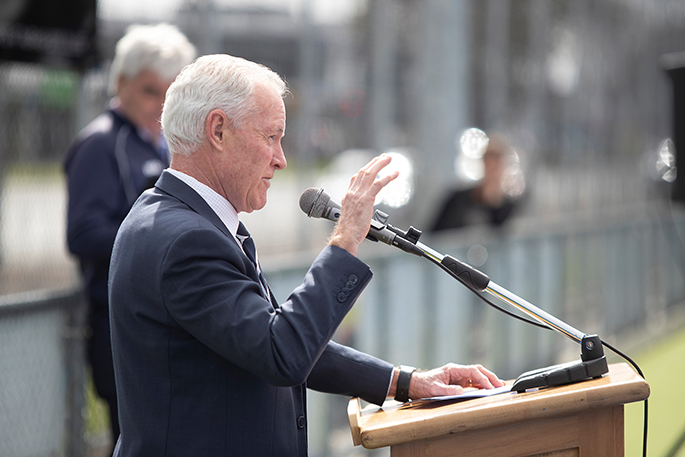 Tauranga Boys' College principal Robert Mangan
Tauranga Boys' College principal Robert Mangan felt that it was appropriate that the Gemming family be honoured with the naming of the Gemming Turf as they had made a massive and outstanding contribution to the college for many years.
Rob Leslie says that although it's been a tough time coming to terms with Logan's death, and will be for a while yet, he felt the day was a special day for the whole family, and the naming of the turf was a moment for the wider community to give recognition to the contribution made by Logan and the Gemming family to the college and to the hockey community.
"It was a special day, as I said Gill's been involved with hockey at the school for 30 years and one of the themes that came through is the sense of family amongst the hockey community. In years gone by a number of hockey families would have spent dozens and dozens of hours chatting to one another along the side of the turf."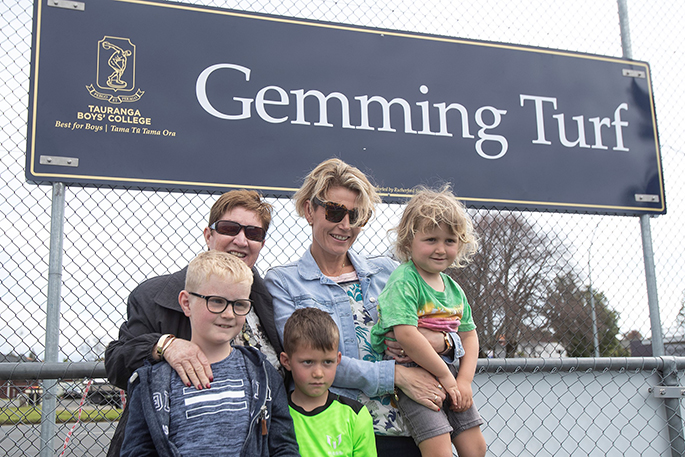 Gillian Gemming and Kylie-Maree Gemming with sons Fergus, 8, Fletcher, 6, and Eaton, 3.
More on SunLive...