T20 Cricket coming to the Western Bay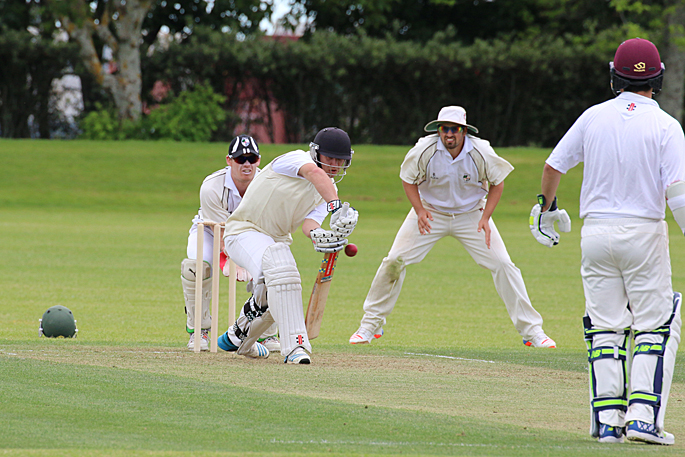 Last man stands T20 Cricket is set to make its entrance in the Western Bay of Plenty.
If you have ever wanted to score the most runs or take the most wickets in a major cricket league, wait no longer, with Last Man Stands coming to the Western Bay of Plenty in a few weeks' time.
Western Bay of Plenty Cricket has secured the regional franchise of the largest T20 cricket league in the world.
Not only are the WBOP teams playing for the right to be called WBOP and New Zealand Last Man Stands champions, they are also competing on the world stage to be internationally ranked.
All teams accumulate points from each encounter, with individual international rankings complied for batting, bowling, wicket keeping and all-round performances
Live scoring of all matches throughout the world is mandatory, with teams and players able to access their current rankings immediately after their match ends.
In excess of one hundred thousand players in 14 cricket playing nations, testify to the popularity of the T20 format that has swept the globe, after starting in England in 2005.
Designed for the time-poor sports people of today, the eight a side game with modified rules is usually completed within two hours. The most distinguishing feature of Last Man Stands, is where a side loses seven wickets in an innings, the remaining batsman continues to bat without a partner.
Two other variations from the traditional game of cricket, used to speed up the game, are the double play and the steal. Two players can be dismissed from the same delivery, when the striker is caught the non-striker can be run-out, if short of the non-strikers crease. The non-striker can steal two runs if the striker is caught out.
The first WBOP Last Man Stands has limited team entry numbers, with a first in first served, entry criteria.
The 'New Game in the Western Bay' will kick off at 5.30pm on October 23, to enter contact WBOPC manager Don Warner on wbopca@gmail.com.
More on SunLive...