Conservation Champion to visit Te Puke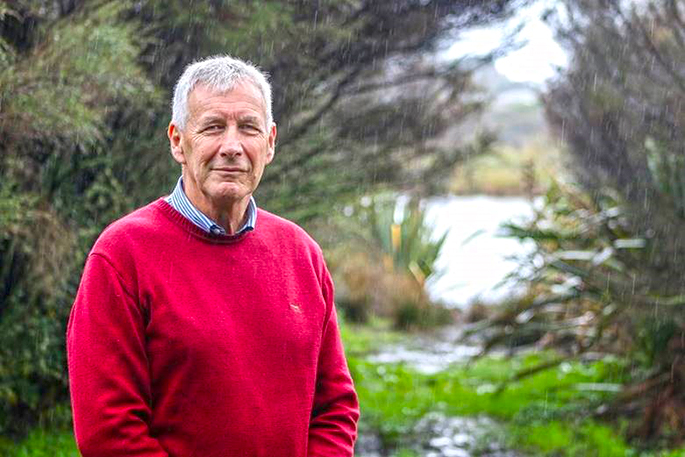 Waikato Council's natural heritage team leader and respected scientist Alan Saunders will be sharing his knowledge in Te Puke on Monday as part of Conservation Week 2019.
Alan, who is an expert on conservation issues, both locally and nationwide, has been invited by Te Puke Forest & Bird to speak at a public meeting at the Masonic Lodge Hall in Te Puke.
"Alan is a gifted and challenging speaker, always encouraging his audience to think 'outside the square'," says Carole Long, chair of Te Puke Branch of Forest & Bird. "And he has the practical knowledge and experience to back up his words, having been involved in biodiversity conservation management and research for over 40 years."
The theme for Conservation Week 2019 is "50 Years of Conservation: Nature Needs Us".
Alan's working career began with the NZ wildlife service followed by many years with the Department of Conservation. During this time he was based in the Bay of Plenty, living with his wife and young family in Papamoa.
Alan is now one of the technical advisors to the Waikato Regional Council's Natural Heritage Team. Until recently, he has also been involved with developing a predator free project for the Manaaki Kaimai Mamaku Forum which is focussed on restoring and protecting wildlife values of the Kaimai Mamaku Forest Park.
Over the last 20 years Alan has provided technical advice both in and outside New Zealand including assessing the feasibility of proposed eradication and sustained control projects, preparing strategic and operational plans, reviewing the effectiveness of biosecurity programmes and evaluating the outcomes of projects for implementing agencies and donors.
"Conservation Week was started by the Scout movement 50 years ago which is why it is being celebrated this coming week," says Carole. "And we are delighted that the local Te Puke Scout group is coming along to our meeting."
The public meeting will be held at the Masonic Lodge Hall, 18 Oxford Street, Te Puke, at 7.30 pm. Supper is provided, raffles available and a gold coin donation is welcome. All are welcome to attend.
More on SunLive...