Tiny homes an option in BOP housing market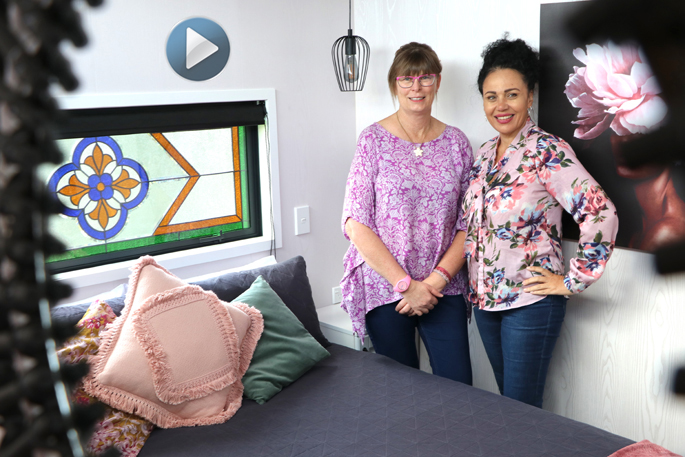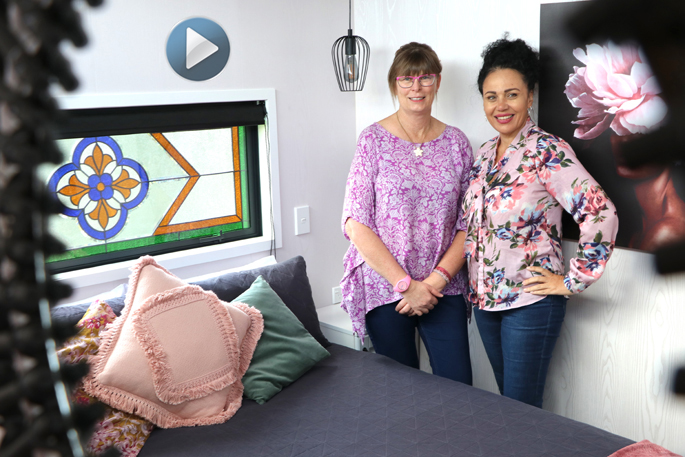 Click the image above to watch the video
The housing market in the Bay of Plenty makes it difficult to rent a house, let alone buy or build one.
But very few know about tiny homes, and how affordable they actually are.
NZ Tiny Homes was established in New Plymouth two years ago by Kylie Thomson and Jamie Cameron, and have an agent set up in Bethlehem who opens her tiny home up to others looking to downsize, make their first home purchase or looking for an investment.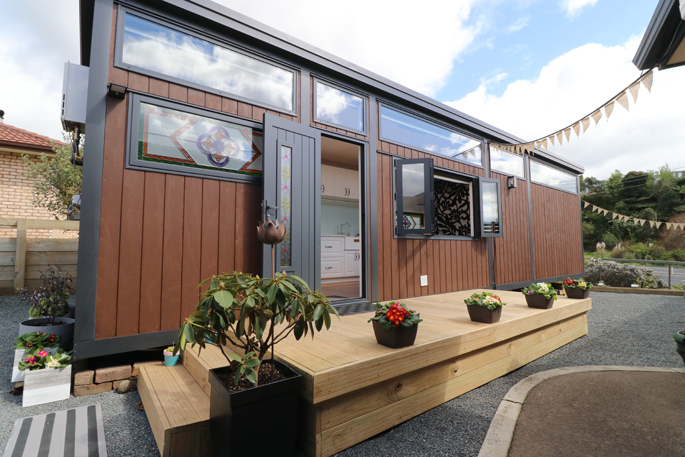 Kylie says they saw a need in the market for affordable housing, but also saw it as an investment opportunity for people who wanted to do Airbnb's.
All of their tiny homes are built in a factory in New Plymouth, with 10 being built at a time.
"The build time frame we've got it down to six weeks now and we've got some really talented New Zealand team of engineers, builders and architects.
"I think that there's an issue with rental accommodation at the moment so it is a very good investment opportunity for people renting them out or Airbnb's. It's also a great opportunity to help out family, children and getting their first home if you have land, and also for granny flats, keeping an elderly mother or father close to home."
At NZ Tiny Homes, Kylie says they don't like to complicate things and have a hidden cost system.
"What we are working towards is a single cost, which is all inclusive which includes delivering and setting it up on their site, levelling it and basically walk and turnkey ready."
Within that all-inclusive cost, the house comes with a front loading washer/dryer, a fridge/freezer, and a smart TV.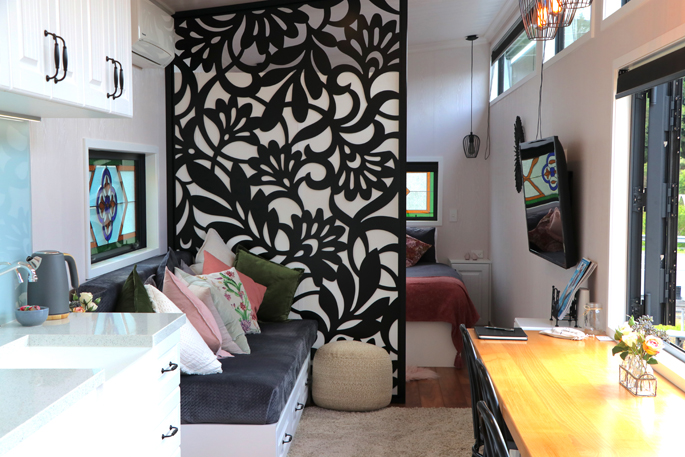 With dealings with the council, Kylie says they will also help people out with that as well.
"We've just worked towards our first two homes getting a building certificate code of compliance, which now deems them not so much like caravans but more so they are transportable permanent dwellings.
"So they have the PS1 for the building code and it means that it's easy for them to connect to mains, and basically the process is quite simple with the council with connecting to services and positioning it on a piece of land."
If someone was looking at purchasing a tiny home, Kylie says they would first need somewhere to put it.
"I would then recommend that they do a bit of due diligence by contacting the duty planner at the council because they need to make sure that the land that they're putting it on that there's somewhere actually suitable with flood zones or geo testing and things like that.
"So they just need to make sure of that, and then they will start the process with us and we engage our architect and she will do the planning for the exact site where they want to put the house.
"For example, we're delivering one to Wanaka shortly, and that is our first one that's in an Alpine Zone. So the roof has had to be built so it can hold a snow level, the windows have had to be filled with Argon gas, and it has to have a certain level of insulation. So we actually built for the site that the house is actually going on," says Kylie.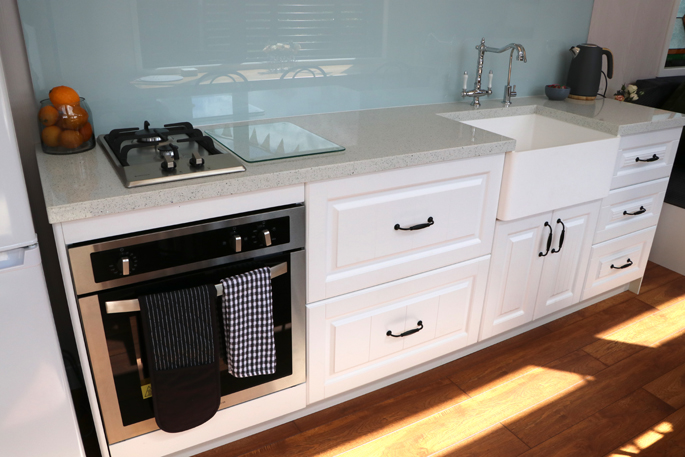 Agent for NZ Tiny Homes, Alison Verran says she saw on Facebook about an open home in Tauranga and her and her husband decided to go and have a look.
"The minute I walked in, absolutely fell in love with them. Just so bright and airy and my husband and I decided that we wanted to have one.
"It took about 18 months, but we got there in the end and it's an in investment for us for our future," says Alison.
For their investment, Alison and her husband have decided to Airbnb it.
"When we decided to purchase it, Jamie and Kylie came to visit us and offered for me to be the agent. So it's kind of ended up a bit of a double whammy that I get to sell the tiny homes, which is my absolute passion."
When someone firsts gets in contact with Alison about buying a tiny home, they will go and have a look at her one and see what it's all about.
"From there they look at the plans, decide what specs they want because you can choose so many things in here. You choose your flooring, you choose your bench tops, you choose your wall panelling's, you choose almost everything. They go away and decide all that and then we sit down and work out exactly what they want."
Having the tiny home located in the heart of Bethlehem, Alison has seen the tiny homes being used in a varied way.
"I've got a client that's just purchased one, she's a young women and she's purchased one to put on her parents property. She can't afford a home as most young ones can't, we've got clients that are using it as an Airbnb like ourselves for investment.
"I've got another elderly lady that has chosen to downsize into a tiny home because it's the best way to go for retirement. To actually own a home or purchase a home at her age is just impossible, so the tiny home is the option," says Alison.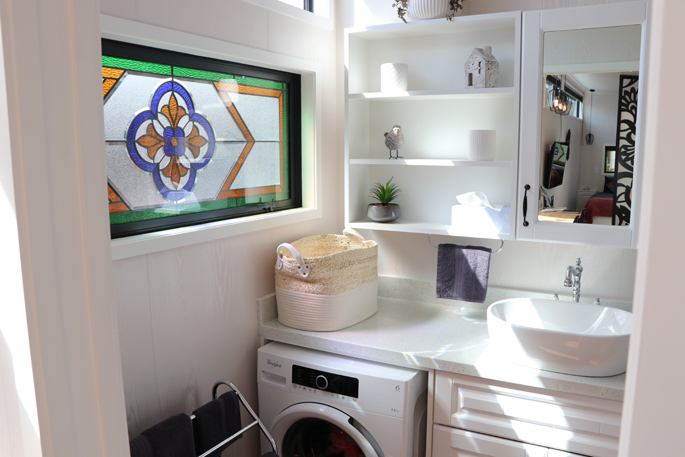 More on SunLive...