Big stinks hangs over Mount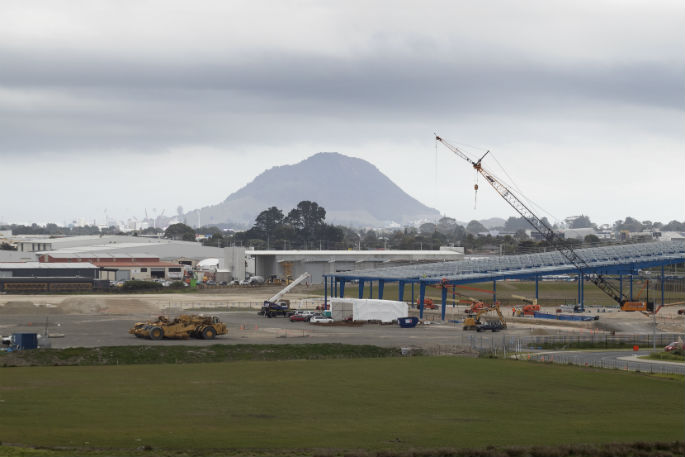 Is the jewel in Tauranga's crown turning whiffy? Is Mount Maunganui becoming Mount Manky?
Even a local real estate agent reportedly told a client if you choose to live at The Mount, then expect commercial and industrial smells.
This on top of a Mount pet food factory facing court action over smell emissions and another Mount company being served an abatement notice over a pong.
And now, a modest romp along the beach to the eastern fringe of Mt Maunganui, a new big stink.
"It was horrendous," says a local resident who chooses anonymity because she believes it to be a community issue, not a personal one. "An absolutely rancid stench, absolutely foul." And it drove them from their home.
"I told the Bay of Plenty Regional Council, it was like sticking your head down a toilet …and coming up covered in s**t." The smell wafted in on a sou'sou'wester. "It was just vile. It only lasted 20 minutes but shouldn't happen at all," says our complainant.
"The RMA is very clear about our right to clean, fresh air." A large part of the problem is the source of the stench – they can't finger the offender, although that finger is pointed at Truman Lane.
Our family lives three kilometres from Truman Lane at Baypark – home to a water treatment plant, rubbish transfer station and compost production plant. And since January, the Bay of Plenty Regional Council, which monitors and manages air quality, has had 76 calls to its Pollution Hotline about stinks from Truman lane.
BOPRC officers responded 49 times. "We do our best to investigate these complaints as soon as possible," says the council's Stephen Mellor. "But by nature they are very often subjective, and maybe short-lived, making them difficult to verify."
It has identified five main sources as well as a Matapihi orchard which was applying chicken manure fertiliser. Emissions are controlled by a regional air plan and when operators can't meet permitted thresholds, there are resource consents.
There are four consents in the Trumans Lane area, which are monitored. In the past 26 months, two abatement notices, or warnings about contraventions of the RMA, have been issued, and one infringement notice issued.
There has been a significant drop-off in complaints – from 34 in May to just four last month. "It's very encouraging to see significant improvement to achieve compliance and better managed discharges," says the regulatory compliance manager Stephen Mellor. "This includes reviewing and updating odour management plans, changes to site operations and new ways to better contain odours."
The BOPRC agrees with our real estate agent to a degree. Because both Truman Lane and the wider Mount are industrially zoned, people need to expect some smells.
"But these shouldn't be offensive or objectionable," says Stephen. Both areas have grown significantly, even in the last few years. "Our role is to look after and monitor our environment, so it can be enjoyed by everyone."
Last year the BOPRC expanded its air monitoring network because good data is crucial to understanding what's in the air. The council is also strengthening the air quality rules and committing more resources to air management. "But we rely on the community to let us know about any issues they may have," says Stephen.
Air pollution issues can be reported to the 24/7 Pollution Hotline on 0800 884 883.
More on SunLive...