Seal enjoys lazy afternoon nap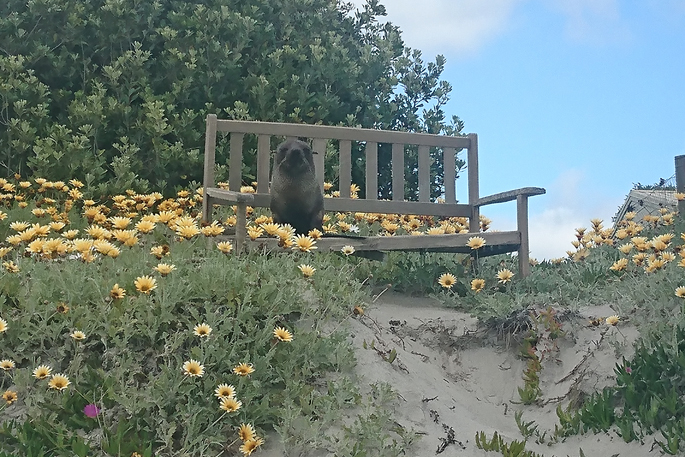 A seal has been spotted enjoying the finer things in life at Pukehina Beach – it was reclining in the sun on a bench seat.
Colin Boshier is renovating a property on the beachfront and noticed the seal swimming in the breakers before he came ashore and found the seat to lounge on.
"He swam along in front of us in the breakers, swimming on his side cruising along. He just passed us then came back again.
"He stopped at the waterline, then rested on the beach for about 10 mins.
"Then he walked up the beach and there was a garden seat up there on the sand dunes and he just hopped up on it and went to sleep up there."
He says the seal slept there for close to four hours before heading down the beach to continue resting closer to the water.
Colin thinks the seal must have used the seat before because it knew exactly where to go.
"How he knew that seat was up there was just amazing. It's quite camouflaged so he must have spotted it from the water."
"He's quite a cute little fella. He just looked pretty happy. We thought he was just looking for some fish to eat then when he turned around and came back he knew exactly where it was."
The Department of Conservation website says despite odd appearances like this, seals are best left alone with no human intervention and dogs and children need to be kept away.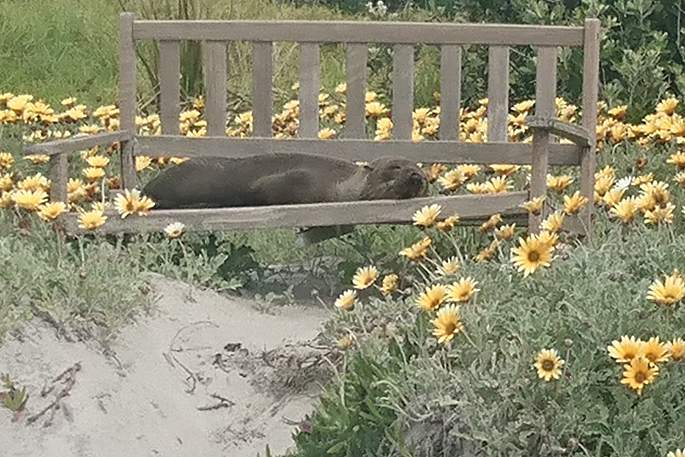 More on SunLive...