'Wet and miserable' night ahead for Western Bay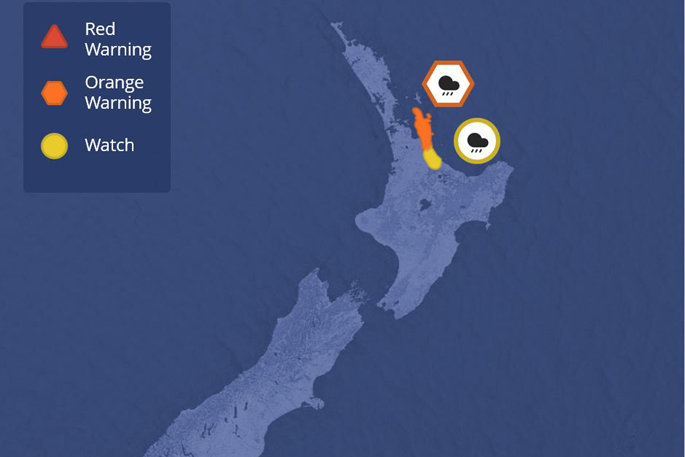 A severe weather warning has been issued for the Western Bay of Plenty and Coromandel today, with heavy rain expected over the next 18 hours.
From 4pm today until 11am tomorrow morning, MetService expects between 80 and 110mm of rain to fall, peaking in intensity at up to 20mm an hour.
Thames-Coromandel Civil Defence controller, Garry Towler, says it will be a miserable night, and surface flooding may affect driving conditions. He is urging people to be cautious, especially if driving.
"It's going to be another wet and miserable night on the Coromandel. However, if everyone is prepared it will be business as usual," he says.
Garry says people should check the NZTA website for road closures before travelling.
MetService forecaster Gerard Barrow says rain could fall at up to 20mm/hr, which could cause streams and rivers to rise rapidly.
"People need to be aware of the impacts it could have. It could cause surface flooding, and it will make driving conditions difficult," he said.
Northland had 300 lightning strikes in one hour this afternoon, accompanied by a heavy fall of large hailstones. NIWA said there were about 800 strikes across the upper North Island and offshore.
Gerard says thunderstorms could stick around until tomorrow, but appeared to be weakening.
"You're looking at a difference in temperatures between low levels of the atmosphere compared to those higher up. You're looking at warm temperatures down near the surface, and very cold temperatures aloft," he said.
"That makes the air near the surface very buoyant, so it rises vertically very quickly, and that's what causes thunderstorms."
More on SunLive...