Colder than normal in the east next 48 hours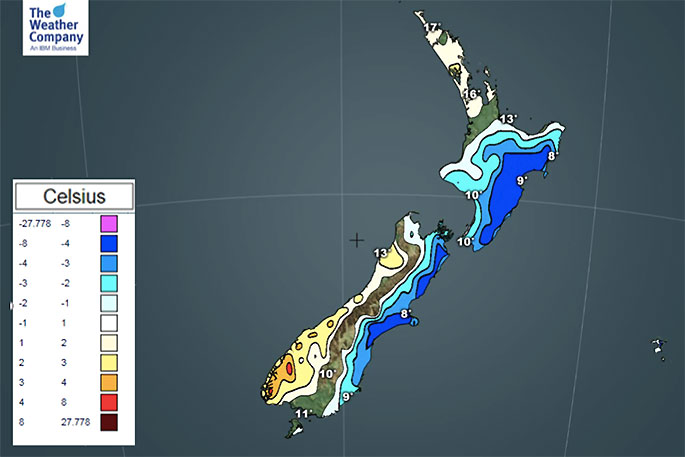 A colder change that spread northwards at the weekend means both Monday and Tuesday will be colder than normal in the east of both islands.
WeatherWatch.co.nz said last week this cold air moving northwards will combine with warm rain caused by a northern low pressure system - this means heavy snow for the central/eastern ranges of the North Island.
"The colder than average airflow goes right up the eastern side of both islands as far north as about Gisborne and East Cape," says the weather forecaster.
"But the north of the North Island and west of the South Island look to continue the average to above average trend."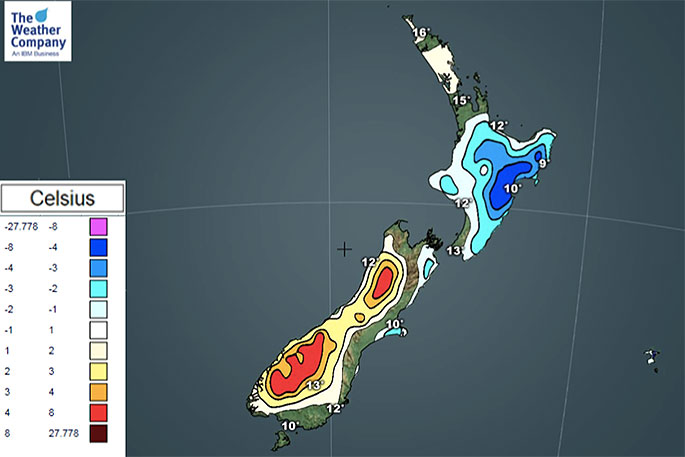 Maximum temperature departure from normal on Tuesday.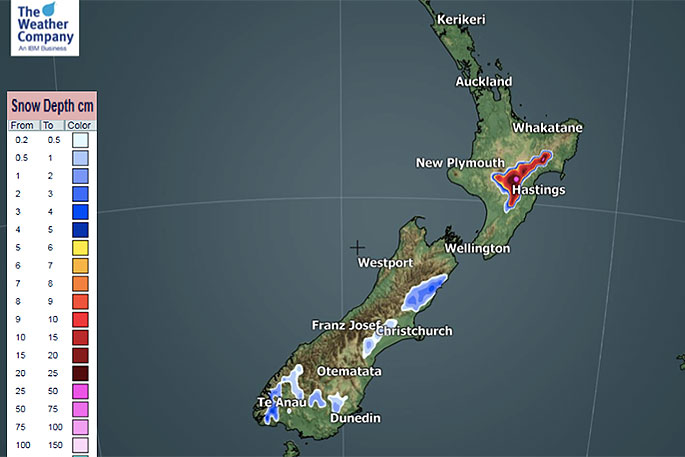 48 hour accumulated snowfall forecast from 4am on Monday.
More on SunLive...