Two Lotto players share $1 million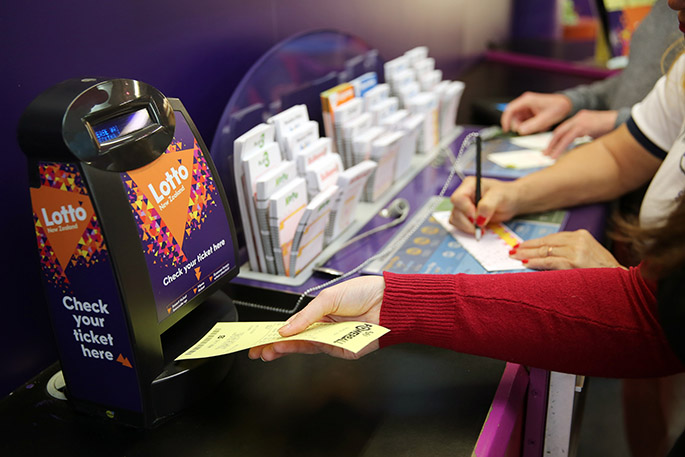 Two Lotto players from Auckland and Hamilton will be feeling on top of the world after each winning $500,000 with Lotto First Division in Saturday night's live Lotto draw.
The winning tickets were sold at Manukau Pak N Save in Auckland and Gordonton Superette in Hamilton.
Powerball was not struck last night and has rolled over to Wednesday night, where the jackpot will be $10 million.
Meanwhile, Strike Four was also won on Saturday night by players from Wellington and Invercargill, who each take home $150,000. The winning tickets were sold at Elles Rd New World in Invercargill and on MyLotto to player from Wellington.
Fifteen Lotto players from around the country will be celebrating after each winning $17,198 with Lotto Second Division in last night's live Lotto draw.
Three lucky players also won Powerball Second Division, taking their total winnings to $22, 434. The winning Powerball Second Division tickets were Tahuna Camp Store in Dunedin, Countdown Eastgate in Christchurch and on MyLotto to a player from Auckland.
The winning Second Division tickets were sold at Paper Plus Meadowbank – Auckland, MyLotto (x4) +PB – Auckland, New World Papakura – Papakura, Manuka Dairy – Auckland, New World Matamata – Matamata, Z Tauhara – Taupo, Countdown Fielding – Fielding, Pak N Save Whanganui – Whanganui, Pak N Save Richmond – Nelson, Countdown Eastgate (x2 ) + PB – Christchurch, Tahuna Camp Store (+PB) – Dunedin.
Anyone who bought their ticket from any of the above winning stores should write their name on the back of the ticket and check it immediately at any Lotto outlet, online at mylotto.co.nz or through the Lotto NZ App.
More on SunLive...