AIMS Games set to kick-off on Sunday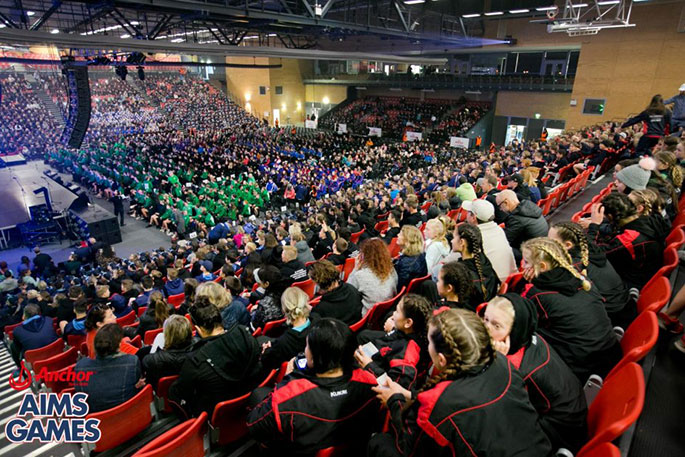 It's full steam ahead for the 2019 Anchor AIMS Games, which get underway in Tauranga this weekend.
Despite the measles outbreak in Auckland, Bay of Plenty Medical Officer of Health Dr Phil Shoemack says the games should not be cancelled.
"My advice as the local Medical Officer of Health is that the Games can continue as planned. I appreciate that doing so does carry some risk.
"Unfortunately, our vaccination coverage throughout New Zealand is such that outbreaks of Measles do occur from time to time, but there is no current plan to officially curtail the movement of people within New Zealand, or to cancel events, in order to limit the spread of Measles."
While there have been more recent cases of measles in Auckland than anywhere else in New Zealand, Phil says many parts of the country have had confirmed cases.
He says schools have been advised that any student with possible symptoms of measles should not be allowed to travel to the Anchor AIMS Games.
"Each notified case of measles is closely followed up to ensure he or she does not pass their infection on to others from the time of diagnosis.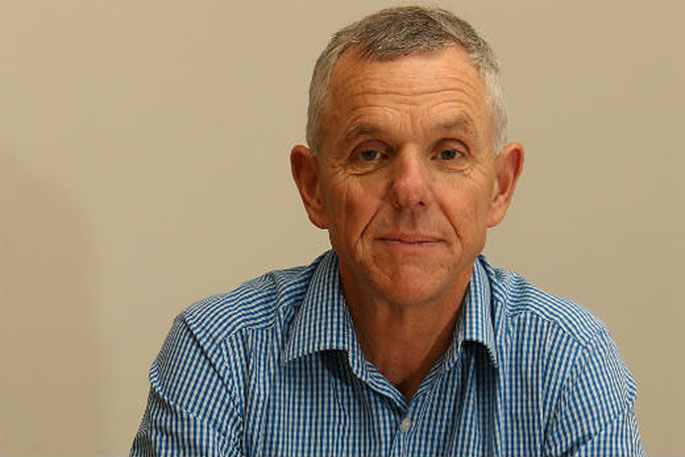 Medical Officer of Health Dr Phil Shoemack.
"Any close contact of a case is also followed up in case he or she may have contracted the infection. If such an individual is unvaccinated he or she will be put into quarantine to prevent any further spread of infection."
Tournament director Vicki Semple says all the advice they've had from the Ministry of Health and the local DHB has indicated cancelling the Anchor AIMS Games or excluding non-vaccinated children isn't necessary.
"Athletes enter as representatives of their schools and they are under the duty of care of their schools while at the tournament.
"Because of the scale of the event, every year there are athletes suffering ill health or getting injured in the course of their sports.
Vicki says they provide support to team managers with a large contingent of medical professionals at each code, along with full information on where to get extra attention if needed.
"Over the weekend, we contacted each of the schools with unvaccinated students to confirm their status and to give them relevant information supplied by both the Ministry of Health and Toi Te Ora Public Health.
Anchor AIMS Games tournament director Vicki Semple. Photo by Jamie Troughton/Dscribe Media.
"Many of these schools have come back with updated information around vaccinations and changes to teams, which we are collating and updating now.
"There have been a few changes - just over 50 athlete withdrawals - but to be honest, that's not substantially different from previous years. Most kids are still playing sport right up until the Anchor AIMS Games and in the weeks leading in, we frequently have kids pull out because of injury or illness. It's part and parcel of running a tournament with such huge numbers.
"We are aware that this is a very emotive issue for a lot of Tauranga residents, including those especially vulnerable to illnesses such as measles.
"I'm a mum myself and I completely understand that concern but Tauranga has already had a number of cases of measles and the city is always at risk because of its growing size and popularity as a holiday destination."
Vicki says they've already seen a significant rise in schools ensuring the vaccination status of their students and talking through the risks to parents of non-vaccinated athletes because of all the publicity of the measles outbreak, which can only be a good thing.
"And we will continue to talk with the experts to make sure their advice is as relevant and up-to-date as possible."
About the Anchor AIMS Games
AIMS stands for 'Association of Intermediate and Middle Schools'.
The tournament is administered by the AIMS Games Trust - a non-profit trust with representatives from the four Western Bay of Plenty intermediate schools (Tauranga, Otumoetai, Te Puke and Mount Maunganui) and representatives from Tauranga City Council and Sport Bay of Plenty.
This is the 16th running of the tournament and it has been held in Tauranga every year since its inception in 2004.
More on SunLive...