Council closes Oropi Road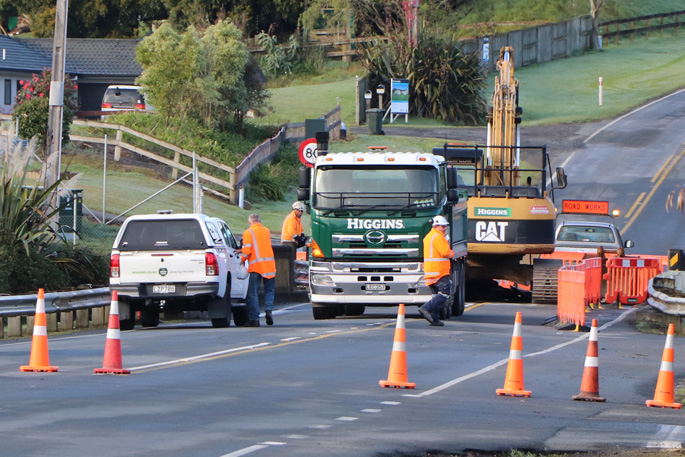 Oropi Road between Cheyne Road and the Oropi Stream Bridge will be closed from 12:30pm for repair works to reopen both lanes.
The road is expected to reopen by 4pm today.
Detour signs are in place to redirect vehicles, cyclists and pedestrians will still have access.
As soon as the repair works are finished, the temporary traffic management will be removed.
A temporary 50kph speed limit will be in place.
Last night the sinkhole near the Oropi Stream Bridge reopened.
The likely cause of this was a tear in the protective fabric, which combined with the high tide, heavy rainfall and increased streamflow, allowed further erosion, a council spokesperson says.
Once the council were notified, the affected part of the road was restricted to a single lane under temporary traffic management, including reduction in the speed limit from 80kph to 30kph.
Engineers will continue to monitor and inspect the road on a weekly basis and work with the council to find a permanent solution.
More on SunLive...