Sinkhole reopens on Oropi Road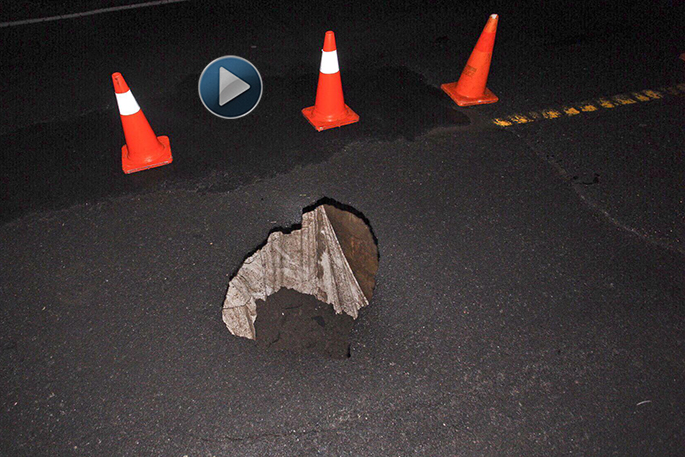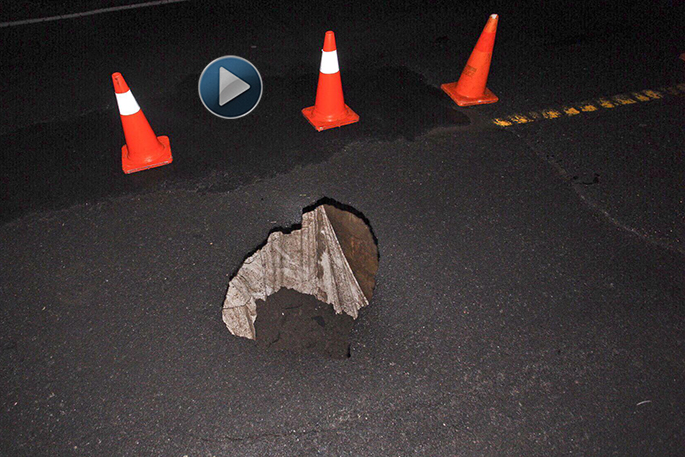 Click the image above to watch the video
Oropi Road, near the State Highway 29a roundabout, is closed morning after a sinkhole on the bridge has reopened.
In a statement released last night, Tauranga City Council says Oropi Road, south of SH29, had been reduced to one lane between Cheyne Road and Oropi Stream Bridge due to a sinkhole reopening.
The sinkhole which first opened up 31 July 2019 had temporarily been fixed, says a council spokesperson.
"However, is believed the recent rain, combined with increased streamflow and the high tide has caused the temporary repair to partially erode.
"Geotechnical engineers will assess the site this morning and we will provide updates when available."
More on SunLive...