Pot holes in Oropi and Mount roads delay traffic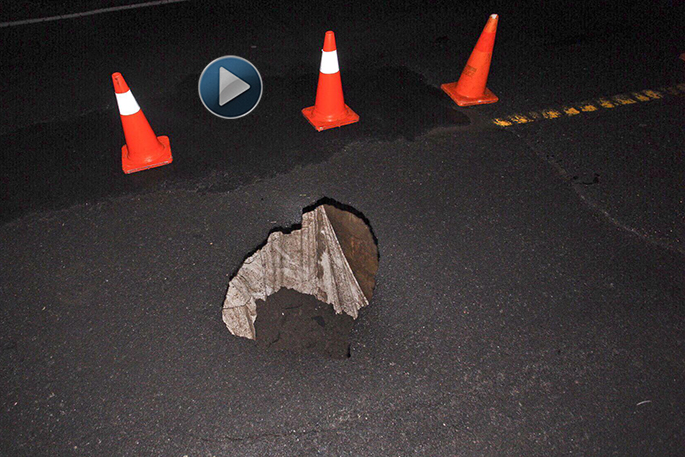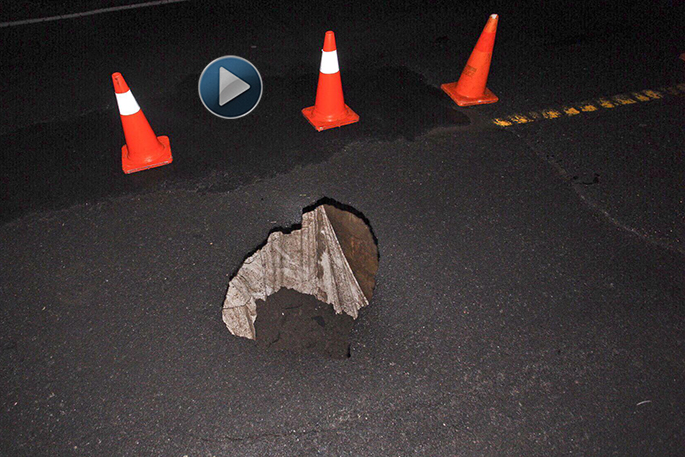 Click the image above to watch the video
A hole opening up on Oropi Rd this evening has resulted in traffic being reduced to one lane.
Police report they received a couple of phone calls around 8.30pm on Wednesday from members of the public reporting a hole that had appeared on Oropi Rd.
The Police have contacted the council. Staff are out this evening managing traffic which has been reduced to one lane.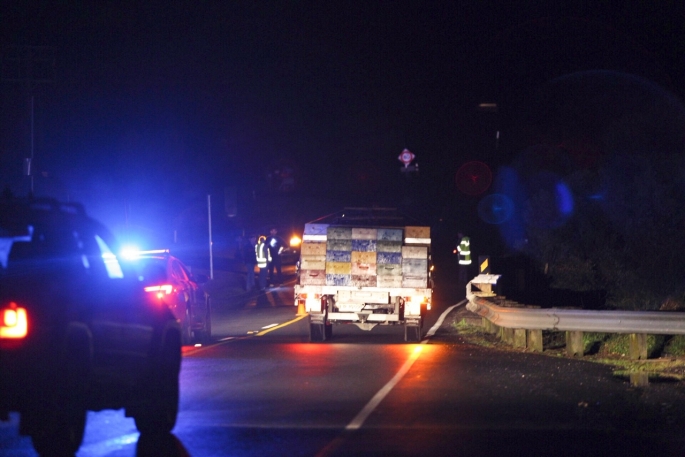 On Wednesday July 31, the Oropi Rd was closed due to a large sink hole that has formed at the edge of the southbound lane.
Earlier, there were reports across social media of cars breaking down near the Baypark and Bayfair roundabouts due to potholes in the road.
"Heaps of big potholes have opened up again by Baypark and Bayfair," wrote one person on Facebook. "Lots of popped tyres again. Be careful in the morning on your way to work peeps."
There were reports of five or six cars pulled over to the side of the road with drivers changing their tyres after hitting potholes on State Highway 2 near Girven Rd.
More on SunLive...