Awatea Waaka - Te Puke's new kiwifruit ambassador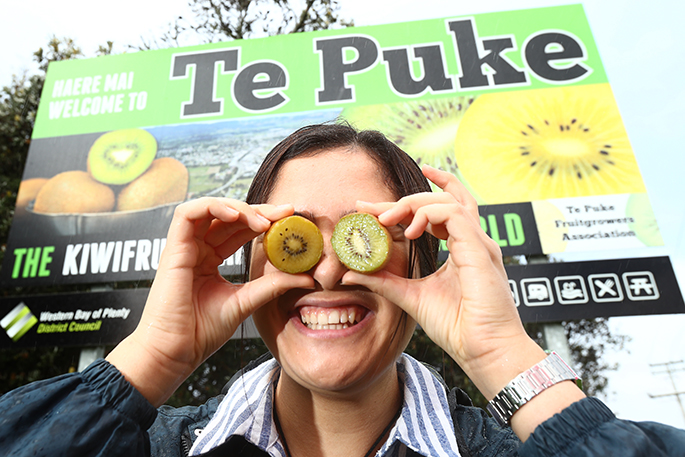 Eighteen-year-old Awatea Waaka has been chosen as the 2019 Te Puke Kiwifruit Ambassador.
At the awards night which doubled as a celebration of the renaming of the kiwifruit 60 years ago, Awatea, who was sponsored by Z Te Puke, took to the microphone introducing herself and telling about her ambition to become a police officer and Maori female role model.
"Being the Te Puke Ambassador means I get to be a role model, as well as promote the community and the kiwifruit industry," says Awatea, who grew up and completed her schooling in Te Puke.
"We were really happy with the outcome because we had a wide, diverse group of contestants," says Kassie Ellis who is secretary and treasurer of the Creative Te Puke Forum.
Te Puke used to run a Kiwifruit festival which included the Kiwifruit Queen and then Ambassador, but Kassie says there has been about a ten-year hiatus.
"Shirley McGregor and Pat Clark who there for the crowning of the first queen in 1978, were instrumental in helping give us and Epic Te Puke feedback," says Kassie. "Epic Te Puke wanted to bring the event back and approached us to help."
"'With a nine-year hiatus, it gave us the ability for a fresh start," says Rebecca Larsen from Epic Te Puke. "We choose to celebrate community leadership and talent for the Ambassador role.'
"It was fantastic as we had eight contestants, both men and women aged from 17 to 46," says Kassie.
"My co-workers at Countdown Te Puke were really encouraging me to give it a go," says Awatea. "I love working there, they're so supportive. Like my little family away from my family. Also, our local regular shoppers were coming through and encouraging me."
As well as being Te Puke's new Ambassador, Awatea won $1200 in Epic Te Puke vouchers, which means she can spend them at the local retailers that are part of Epic Te Puke. She will also be promoting these businesses during the year.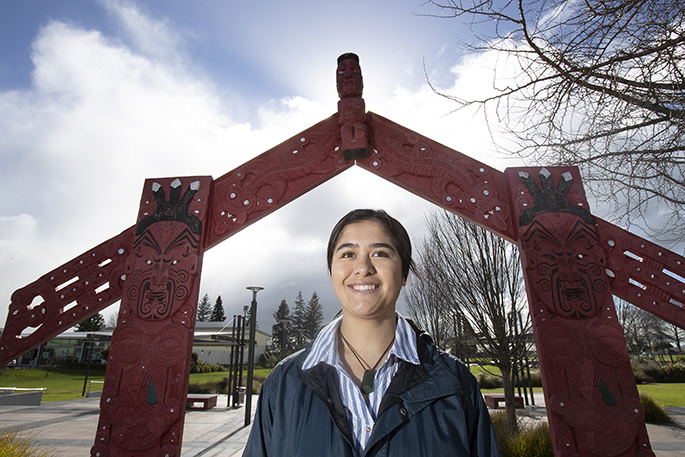 Her dream job is to be a police officer, but is waiting until she turns 20, as she wants to do some traveling first.
"I've always wanted to help people and help the community, and I think being a police officer is the way I want to go about it.
"I also want to be able to better the image of relationships between police officers and people. And better the experience for people when they're dealing with police officers."
At the awards night, Awatea stood out as a confident engaging person, greeting people and initiating conversation. This was a real winner with the judges.
"I thought it was a normal thing to just introduce yourself and say 'hello'. With my job I greet lots of people that come through so I'm used to being able to talk with anyone, and be natural about it."
Keep an eye out for this friendly ambassador as she attends events, promoting Te Puke and its iconic kiwifruit.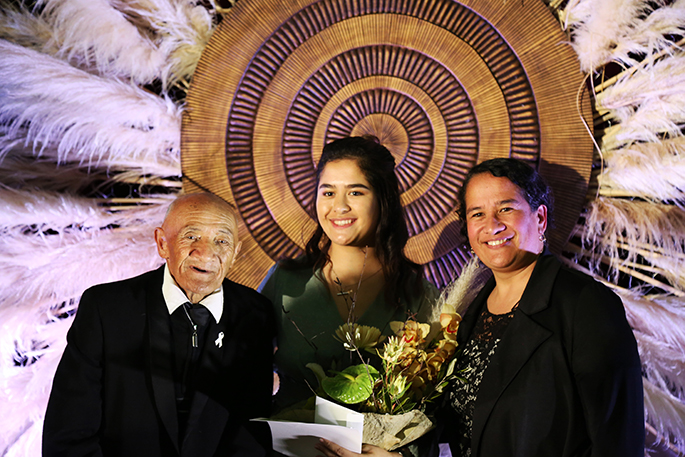 Awatea Waaka with her grandfather and mother at the awards night.
More on SunLive...