Wild food festival returns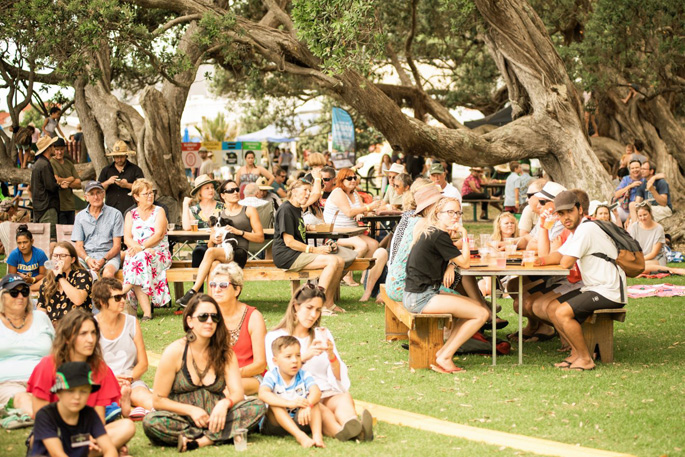 Plant your garden, scope out your hunter-gatherer neighbour and pickle your winter bounty because the date is set for next year's Ōhope Local Wild Food Challenge.
Returning to Ōhope's Mahy Reserve on Saturday 8 February 2020, the Local Wild Food Challenge presents foodies with the opportunity to hunt, forage and gather ingredients and morph them into delectable dishes.
There is a range of categories to enter and a judging panel, that usually includes a celebrity chef, has the task of selecting winners.
Whakatāne District Manager of Tourism and Events Nicola Burgess says she is thrilled the festival, now in its fifth year, has gained momentum and become a major fixture on the summer event calendar.
"Ōhope perfectly captures the essence of celebrating our district's precious natural resources and wild kai."
Nicola says, for people who don't fancy themselves as cooks they can still join in for a day of entertainment, live demonstrations with tastings, delicious food from a variety of vendors and a craft beer garden.
Event founder and chef, Bill Manson, says he never fails to be impressed by the passion and imagination Eastern Bay of Plenty foodies bring to the challenge.
"The local area has an abundance of wild food and it's always inspiring to see what dishes people create and learn the stories behind them."
Event organisers are looking for sponsors, volunteers and food stall operators to register their interest. Visit the website www.ohopewildfood.nz or email Julie.Allerby@whakatane.govt.nz
More on SunLive...