Black Dragons bring home gold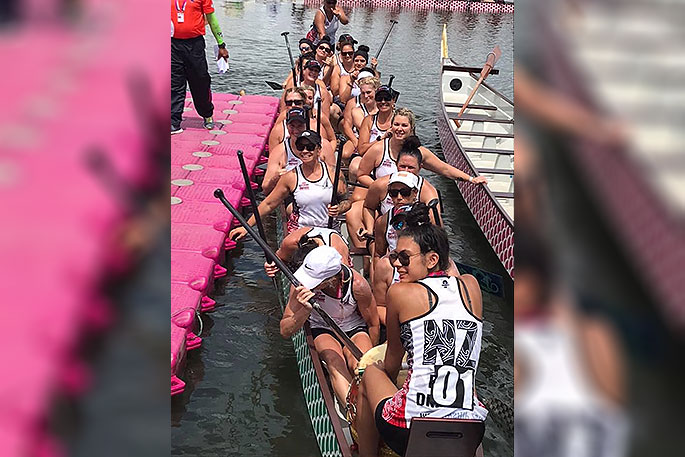 Dragon boating New Zealand has done the country proud by returning home from the World Nations Championship with 4 medals including a gold and a 14th overall placing.
Black Dragons Tauranga team member Diane Randell is proud of what they achieved for a small country and a self-funded team.
"It's an amazing sport and for such a small country to do well when we haven't been successful with a medal on a world stage for so long, it was very emotional, very cool."
The Black Dragons sent their largest contingent ever to the International Dragon Boat Federation world championships in Pattaya-Rayong Thailand.
There were around 3500 competitors from 30 to 40 countries, Diane says.
She says New Zealand team members are spread throughout the country from, Tauranga, Whangarei Christchurch and Auckland and they all have to pay all their own costs to get to the competition.
"We don't get any funding. Dragon boating is still building in New Zealand, it's not a huge sport compared to other countries."
"A lot of the teams there get paid to be there and paid when they win."
She says their results are helping to lift the sport's profile.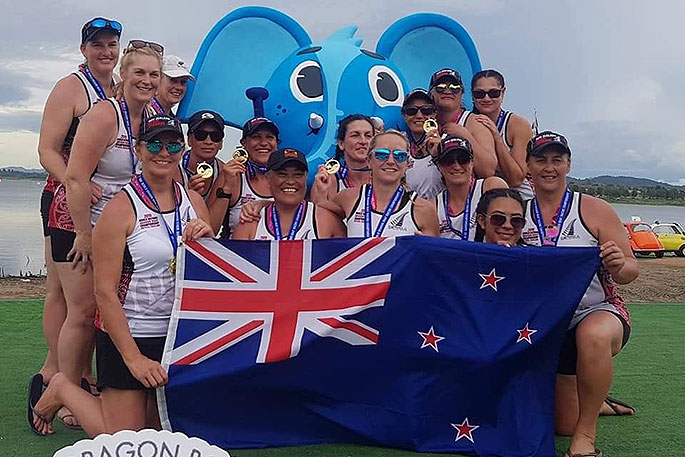 Diane along with five others travelled to Lake Karapiro in Cambridge to train three times a week in the month leading up to the competition.
She says they had their national competition in March, so training during their off season was difficult.
"To continue right through winter has been hard, with fog, frost and everything that comes with paddling in Hamilton on the lake."
"It was definitely tough with our weather conditions and then going to Thailand to 30 plus degree heat, acclimatising was a bit tough."
Diane has been involved in the sport for over five years after starting in waka ama.
The medal count included 1 gold and two silver for the senior A women's team and a bronze for the senior B open small boat.
The Black Dragons are looking forward to next IDBF world championships in Hong Kong 2021.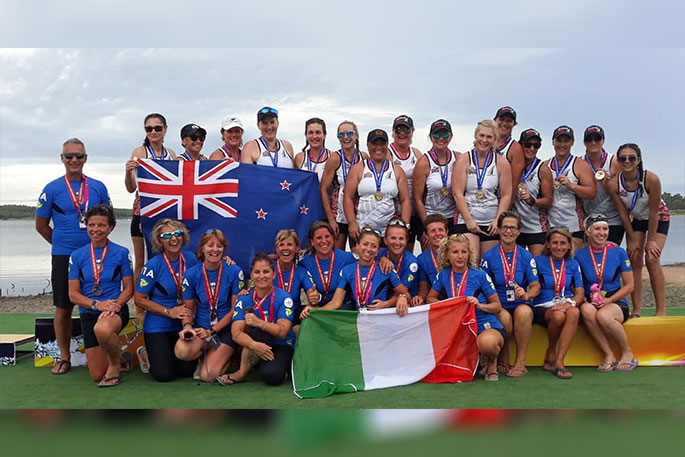 More on SunLive...