Cap on payday loan rates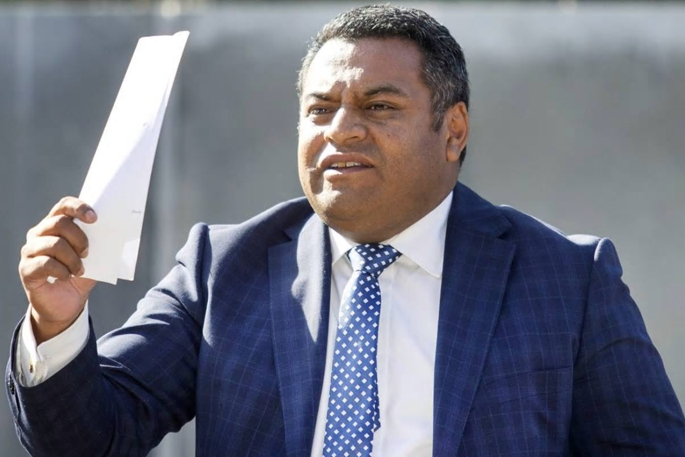 Payday lenders will not be able to charge more than 0.8 per cent interest a day under new rules proposed by the Government.
If that's a simple interest rate, it means an annual rate of 292 per cent. If it's compounding, however, it could add up to 1000 per cent or more.
The Government says that had not yet been decided.
Commerce and Consumer Affairs Minister Kris Faafoi says the move was designed protect consumers.
"We know that many consumers are trapped in a cycle of debt, causing extreme hardship – and often, intergenerational poverty – for them and their families. This is an unacceptable situation and the Government is taking action to address it," says Kris.
The Credit Contracts Legislation Amendment Bill currently going through Parliament contains new measures that will ensure people taking out high-cost loans never have to pay back more than twice the amount they originally borrowed.
The Government had already planned to limit the amount borrowers would be required to pay back to twice the initial amount borrowed but Kris says it was responding to public feedback by implementing an interest rate cap, too.
Initially there were concerns that a cap would become a target that lenders would aim for.
"At the moment, high-cost credit is too easy for people in hardship to access. While this type of credit can be an immediate solution to financial problems, we know that high-cost, easy credit leads to worse problems in the long run," says Kris.
The Government will also regulate mobile traders, such as truck shops, who often sell goods on credit at inflated prices, especially in low-income areas.
"While most mobile traders are already subject to some regulation, some are not. We believe all mobile traders who sell goods on credit should be subject to the same levels of disclosure and responsible lending requirements, including affordability checks, before credit is given," says Kris.
Public feedback also called for lenders to provide borrowers who fall behind on loan repayments with information about financial support services.
FinCap chief executive Tim Barnett says the annual interest rate cap of 292 per cent was much higher than the 50 per cent cap it advocated for.
"High-cost short-term lending take around $120 million a year out of the pockets of low income New Zealanders. That comes at the expense of basics such as food, housing, and electricity," says Tim.
"This predatory lending is a significant factor in child poverty and it is a good thing for people that the Government is moving to curtail it.
Christians Against Poverty chief executive Aimee Mai says change would only be possible with commitment from money lenders.
Even with the cap, a $500 loan would cost $28 a week in interest alone, says Aimee.
"For many of our clients, that's the difference between being able to afford school uniforms or having to take out another loan."
The proposed review in three years would be needed to evaluate the impact of the limit and see whether it went far enough, she says.
Aimee says money lenders needed to follow the spirit behind the law.
"In New Zealand, as a society we care for our most vulnerable. It's just not right to profit off people's hardship and suffering."
But Ngā Tangata Microfinance's Robert Choy says while Kris' announcement restricted pay-day lenders, this was only the tip of the iceberg.
"Our concern is that the finance companies around the 45 to 50 per cent mark that are actually causing greater harm. The stories around these are horrific, about 500 per cent interest rates but even if you charge 50 per cent people who get into that debt spiral can't repay that $3000 at 50 per cent with penalty charges and penalty interest.
"Faafoi is addressing just the tip of the ice berg. The bigger issue is with finance companies."
More on SunLive...