Tauranga HopeWalk back for 2019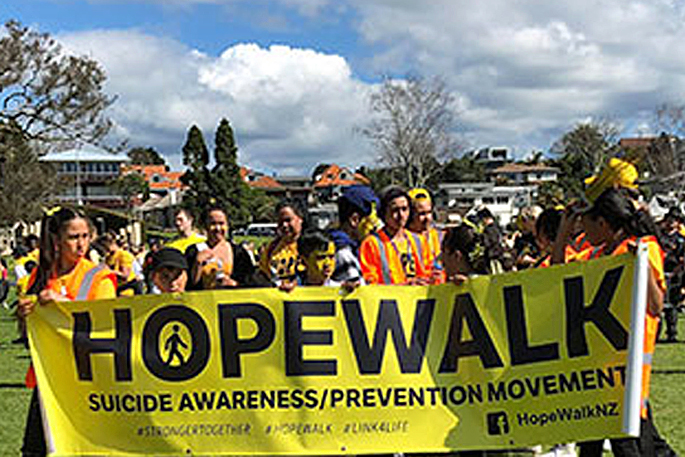 People are being encouraged to take part in the HOPEWALK - a movement that aims to bring greater awareness around the issue of suicide and support to those affected.
Community members come together in a public walk of hope and remembrance in a sea of yellow clothing, banners and signs.
"You may ask yourself, why the colour yellow? Yellow is the international colour for Suicide Awareness," says a statement from HopeWalk Tauranga.
This year, the HopeWalk will be a 3.8km walk starting at Memorial Park and ending at Tauranga Fish and Dive at Marine Park.
"This will be the third HopeWalk for Tauranga and is extra special because this event is again being led by local youth along with Waipu Hauora, who are very passionate about leading this cause in their community.
"HopeWalk is open to all ages and walks of life and people can register through the HopeWalk Tauranga 2019 page on Eventbrite. The event is free to register but helps organisers keep a track of numbers we can expect on the day. The page also contains some important safety information."
Leading up to the event, walkers are able to purchase official HopeWalk t-shirts and caps from Phreaze Factory where all proceeds go towards making the event happen. Any remaining funds are donated to the HopeWalk Charitable Trust.
The 2019 Tauranga HopeWalk is taking place this weekend on Saturday September 7. For updates and more information check out the HopeWalk Tauranga Facebook page.
More on SunLive...