Tourism on track in the Hauraki District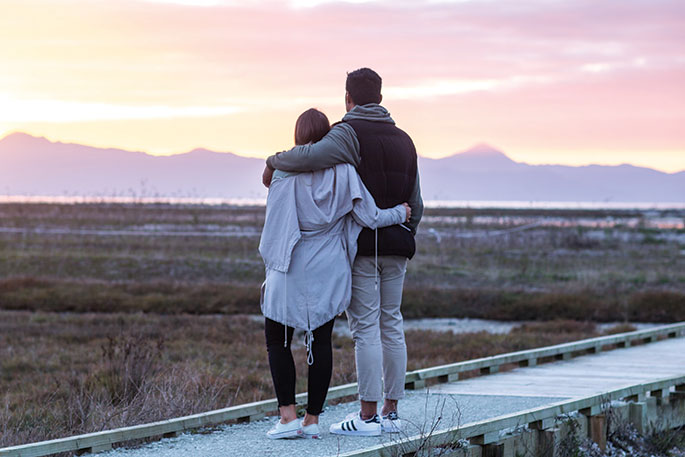 Tourism is on the rise in the Hauraki District and a new strategy and action plan adopted by Council last week aims to ensure it is managed in a sustainable and holistic way.
Hauraki District Mayor John Tregidga says early last year Council recognised the need for a strategy, unique to Hauraki, that would guide tourism in the District,
"We're in a prime location, being close to the main centres of Auckland, Hamilton and Tauranga and experiencing high traffic flow and visitor numbers, which creates great opportunities but presents some challenges too."
For a long time, the main focus of tourism development nationally has been on marketing New Zealand as a great place to visit.
The latest MBIE (Ministry of Business, Innovation and Employment) figures show that this has worked extremely well.
Tourism is now the country's biggest contributor to GDP, and in the last financial year visitor expenditure overall increased by three per cent to $29.48billion.
About $92million of that went into local Hauraki District wallets, which is an increase of 9 per cent from the previous year.
However, many local councils are now struggling to keep up with infrastructure to cater for the growth in visitor numbers, and Hauraki is no exception.
"We realised we needed to look at funding and planning for tourism, because while we want our district to be a place visitors enjoy, we also want to make sure tourism provides value to our communities and enhances the environment," says John.
"We have many significant natural, cultural and historical taonga that are worthy of being shared with visitors and just as importantly, protected."
The Māori principle of Kaitiakitanga (guardianship) is one of the guiding principles of the strategy along with Kotahitanga (working together) and Manaakitanga (hospitality).
"It was decided early on that this strategy must be developed alongside the community, Iwi, and tourism operators and we've had fantastic participation and input throughout the entire project," says John.
"This strategy also provides a fantastic ongoing opportunity to engage meaningfully with Iwi as decision making partners and tourism operators."
The completed strategy, Destination Hauraki 2030, aligns with Council's Economic Development Strategy and compliments the promotional work done by Destination Coromandel.
It includes actions for improving tourism related experiences and infrastructure as well as applying for funding to reduce pressure on ratepayers.
The full strategy is available to view on Council's website.
www.hauraki-dc.govt.nz/policies
"This is not a document that will sit on a shelf gathering dust. It's a fully functioning Navman, with GPS, that will be constantly referred to as we navigate our way towards a shared vision for tourism in the District."
More on SunLive...