Continued frustration over SH2 funding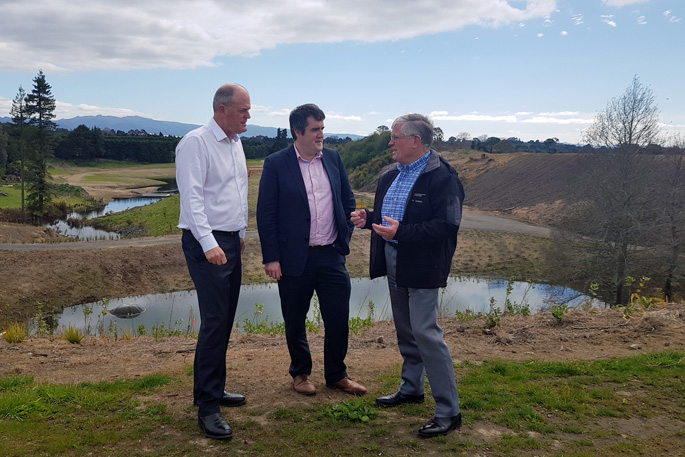 Local government and National MPs are frustrated by the lack of action on improving state highway two between Katikati and Tauranga.
National MP Todd Muller and Western Bay of Plenty mayor Garry Webber met with Chris Bishop, National Party spokesperson for transport and regional development today to discuss the challenges the area faces and the need for more funding into roads and infrastructure.
Gary says in 1991 when Omokoroa was set up as a growth area it was based on the northern link going in and the Omokoroa interchange was a component part to it.
"The biggest issue we have is it's a very busy highway and the intersections all the way through, getting on and off them in the morning is not easy at all."
He says there is a disconnect between local and central government when it comes the strategic planning for infrastructure.
"A small council like ourselves, we've invested $100 million and it's really being held up because we haven't got the funding from central government. We think the income is coming in, but if it's not coming in how can we plan."
"I'm not critical of the government or of the last government but there's a major disconnect in the planning process."
Garry says the Western Bay population has grown from 30,000 to 50,000 and it's a significant growth for a small rural community.
Chris was surprised by the volume of vehicles using the road driving from Tauranga to Omokoroa today.
"Just driving on that road this morning, I can't believe the traffic at 11am it was huge traffic already and I can't imagine what it would be like at 8:30, 9 o'clock in the morning."
"I think the decision to cancel the northern link is basically a kick in the guts for this community it's a simple as that."
Todd says funding priorities have gone to public transport and safety improvements on some roads around New Zealand.
More on SunLive...