Taxi driver shot in Rotorua recovering in hospital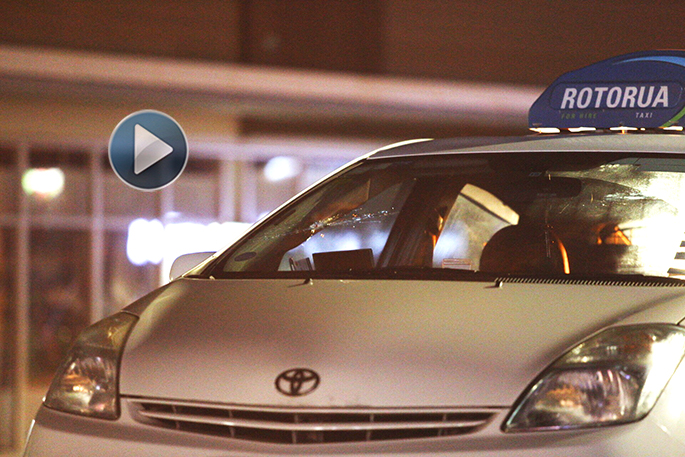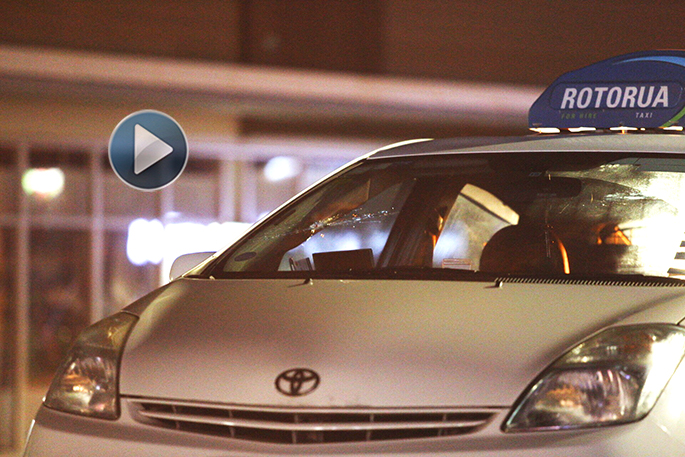 Click the image above to watch the video
A Rotorua taxi driver shot by a man fleeing police is in a stable condition at Rotorua Hospital.
The man's condition was confirmed by a Lakes DHB spokesperson.
Police arrested a person after the incident that involved a police chase, a shooting and the theft of at least two vehicles in Rotorua.
The taxi driver was injured in crossfire when the person fleeing in a suspected stolen vehicle fired at police.
The incident began when police started following what they believe to be a stolen vehicle along Te Ngae Rd, in the semi-rural suburb of Ōwhata about 5.35pm on Sunday.
Acting Rotorua Area Commander Inspector Brendon Keenan says the occupant got out of the vehicle and shot at police, hitting the patrol car.
"During the incident, a bystander received moderate injuries. The alleged offender then threatened a person and took their vehicle."
The man then stopped at an address further down Te Ngae Rd and took another vehicle.
Police followed that vehicle and it was stopped using spikes on State Highway 30, near Okatina Rd, where the alleged offender was arrested and the gun recovered.
Meanwhile, a worker at the House of Spice restaurant says a man came into the restaurant bleeding from the shoulder and asked for help.
The worker says his friend took the injured man, who was a regular customer, to hospital.
He believed the man's injuries were not life threatening.
One customer was dining at the restaurant at the time, the worker says.
Police are continuing to make enquiries into the circumstances of the incident.
More on SunLive...