Uttering prayer creates a disturbance in Tauranga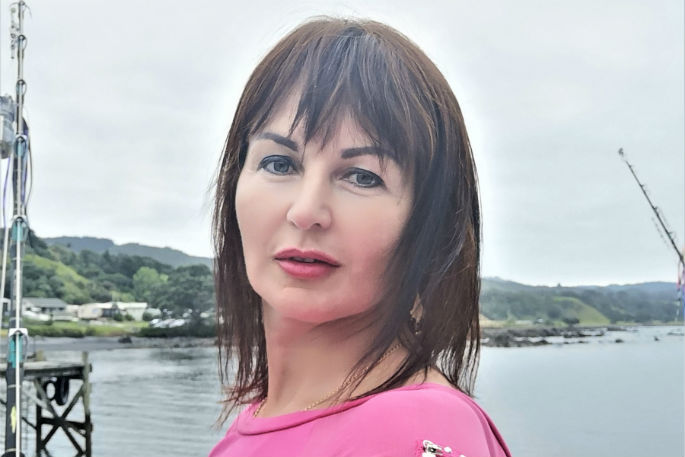 Was it a case of religious intolerance and insensitivity or a vigilant security officer on top of his game?
Either way it triggered claim and counter-claim by the Russian Orthodox Christian who was praying at the airport and Tauranga Airport on behalf of the security officer she says was "heavy-handed" and harassing her.
Ten days ago Reguina – who only wants to be known by her given name – arrived at Tauranga Airport on a flight from Wellington. While Russian Orthodox, Reguina regularly travels to Greek Orthodox churches in the capital, Levin and Auckland to worship.
"I am Orthodox Christian who engages in worldwide, shared prayer, twice a day and it happened that it was time to pray." She found a secluded corner, nobody close by, and was reading her prayer at what she maintains was the level of a quiet conversation.
"I was interrupted by a security person who asked me what I was doing. When I communicated very calmly and respectfully that I was praying, he told me to stop as it was disruptive and disturbing others." The officer allegedly told Reguina to pray in a taxi. "He asked how long I would be praying for and I said 20 minutes. He said he would be back in 30 minutes and I better be gone."
The Tauranga City Council has a different take of events. "At no stage was it obvious the woman was praying," says the TCC's corporate services manager, Paul Davidson. "Security approached her after window cleaners raised concerns about her unusual behaviour. It was only once they asked her if she was okay, that she said she was praying."
The council also claims security noticed the woman's "erratic behaviour on CCTV" after she got off her flight. "She was seen loitering, making phone calls, and repeatedly crouching behind a promotional vehicle in the terminal," says Paul Davidson.
Reguina sees it all quite differently. "There were people all around talking loudly on cellphones, much louder than me. I question why the security officer felt the need to harass me."
A woman working at a nearby car rental counter had not been disturbed by Reguina's prayer. "She couldn't hear anything and wondered why the security officer was bothering me. It just seemed unnecessary and was more about the fact he didn't like me praying, rather than me creating a disturbance."
Regardless, Tauranga Airport takes passenger and staff safety seriously, and the corporate services manager is happy with the manner and speed this incident was dealt with. "And the investigation team is satisfied the security member acted appropriately given the information on hand and observations made."
Reguina is not over her experience. "I have prayed in this manner throughout Europe, Asia and even in Dubai (an Islamic country) and have never received a complaint or comment. It's upsetting the only negative experience I have had is in my own country." Reguina, a 19-year New Zealander, has been left "shocked" by her experience.
But now, after all the 'she said' and 'he said', some good may come of it all. Tauranga Airport is looking at creating a dedicated prayer room.
More on SunLive...