Triple fatal Thames crash "avoidable"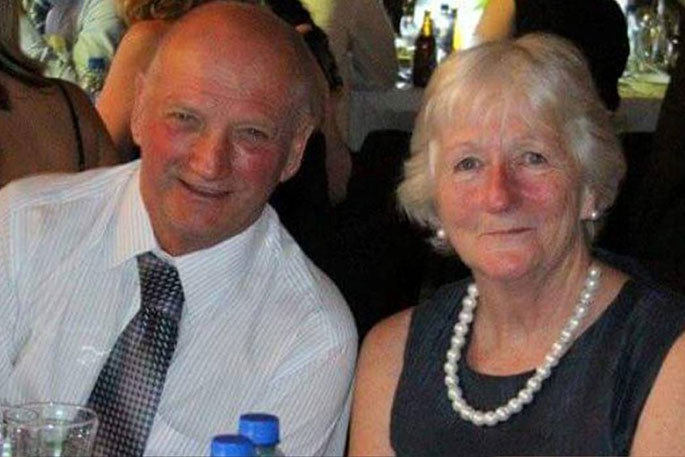 A drug-addled driver may have fallen asleep at the wheel before ploughing into an oncoming car, killing himself and two others, according to coronial findings.
Haydn David Clark, 20, who had a history of driving offences, had ingested methamphetamine and cannabis before he got behind the wheel of a Mazda on the night of April 19, 2018.
As he approached the Kopu Bridge in Thames, Clark crossed the centreline on a sweeping bend, colliding with the car carrying a Hauraki couple returning from dinner.
Clark, and married couple Ian James Fielder, 66, and Jocelyn Anne Fielder, 64, died at the scene.
Only Clark's father, in the passenger seat, survived the collision.
The Fielders were planning to travel to Europe and the UK in October 2018, close friend Gary Martin told Stuff shortly after their deaths.
"Given that he crossed the centreline it is likely Haydn was distracted, inattentive or heavily fatigued at the time of the crash," Coroner Michael Robb said in his findings, released to Stuff.
Clark was on a "reinstated" learners' license, after being suspended from driving after racking up too many demerit points in 2017.
A toxicology analysis of Clark's blood found methamphetamine and tetrahydrocannabinol - the main active ingredient in cannabis - in his bloodstream. Methamphetamine was also found in the ute, driven by Clark.
Evidence suggests methamphetamine negatively affects driving, while cannabis reduces the ability to think clearly and pay attention, the findings said. Effects of cannabis can include distorted perception, difficulty in thinking and problem solving and loss of coordination.
"I note that this is another avoidable collision with tragically avoidable deaths that occurred after an inexperienced driver had driven after he consumed illegal drugs," Robb says.
"The law forbidding members of the public from driving while under the influence of drugs is clear, as are the tragic consequences."
While there were mechanical issues with the car Clark drove - which was reported stolen - those weren't considered to have contributed to the collision.
No significant faults were found with the Fielders' Toyota.
"The circumstances of the collision indicate that Haydn likely fell asleep at the wheel as a result of a combination of; a lack of familiarity with driving at night; unfamiliarity with the vehicle; his inexperience as a driver; drug consumption; and overall fatigue."
Due previous publicity around such issues, Robb had no further recommendations or comments.
"I take this opportunity to extend my condolences to the families and friends of Haydn Clark and Ian and Jocelyn Fielder for their losses."
More on SunLive...