Tauranga athlete changing direction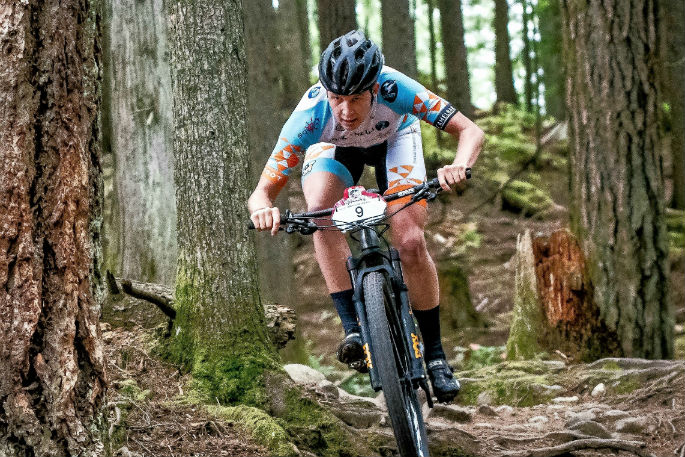 It has been another challenging year for world class mountain bike rider Tristan Haycock.
The 21-year-old from Tauranga made his name internationally in the gruelling 24-hour endurance racing, winning the World Under-23 title aged just 17.
But he has set his sights on a more long-term discipline of off-road mountain biking.
After placing second at WEMBO 2017 (World Endurance Mountainbike Championships) held in Italy he says he went back to the drawing board.
"The past 18 months have been spent on progressing through my Bachelor of Sport and Recreation degree and developing a pathway for junior development within Mountainbike Tauranga.
"I have established new goals and a new direction with my riding career and it is exciting. Being such a young rider I've learnt the hard way that it isn't sustainable to compete in such a discipline as 24-hour racing year-on-year."
Tristan is back home in Tauranga after two months away competing in North America – a trip that has clarified his future direction as an elite athlete.
In June he competed in the four-hour event at the prestigious Okanagan 24 in Canada.
"I won the open men category much to my surprise and that was at altitude as well on a ski field. It was nothing quite like I have ridden before so that was quite cool."
Then came what could well be a defining moment in Tristan's career.
He entered his first off-road stage race, the BC Bike Race, a seven-day stage race on some of the toughest singletrack trails on the planet around the Vancouver, Squamish, Whistler and Vancouver Island area.
Out of 600 riders from 38 countries competing Tristan finished 13th in the elite-men category.
"I learnt a lot more about myself and about the process and the journey that racing takes you on rather than just the result. I was thoroughly, thoroughly proud of myself and also created networks with people around the world.
"It has certainly changed my direction. This is more of a tactical type of endurance racing, at a higher intensity for the same distance, but instead of 24 hours you are racing for a week.
"That's my calling. I recovered from it really well and was ready to go the next week, while after racing in Italy in the 24-hour it took me two or three months to recover."
Tristan finished his trip with an Olympic format race at the California State Championships where he came third in the pro-men category.
Next up is the tough Whaka100 MTB marathon before riding in The Pioneer in December, a brutal six-day mountain bike stage race in teams of two through New Zealand's Southern Alps.
Tristan is grateful for the support of the Tauranga mountain bike community and Stainless NZ, Financial Independence and Cycle Obsession.
More on SunLive...